A Cadre of New Faculty at the School of Architecture and Design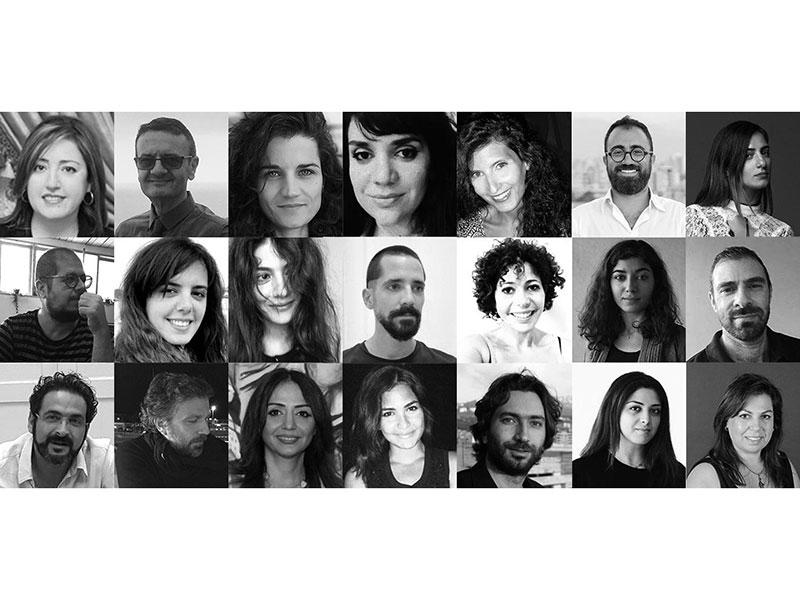 In recent years, LAU's School of Architecture and Design (SArD) has been on an ascending path of transformation. It has been accredited by the American National Architectural Accrediting Board (NAAB) and the National Association of Schools of Arts and Design (NASAD). Meanwhile, its students, faculty and alumni have left their marks at prestigious exhibits, competitions, and runways around the world.
This semester, and despite the country's unprecedented challenges and brain drain, SArD welcomed on board 25 new adjunct faculty members, to join its different programs. The newcomers will bring to LAU rich professional acumen and strong academic knowledge.
The new faculty are Hayla Saab, Christine Kettaneh, Leyla El Sayed-Hussein, and Antonia Sahyoun in the Foundation Program; Michel Francis, Hisham Bou Akl, Issam Barhouch, Joy Kanaan, Mustapha Saleh Moussa, Sandra Frem, Ziad Mawlawi and Tarek Zeidan in Architecture; Salim Boulos and Omaya Malaeb in Interior Design; Abir El-Moukaddem, Nouhade Hanna El-Daher, Tuline Hammoud and Janet Hakopian in Fine Arts; Bahij Jaroudi and Yesr Saab in Graphic Design; Elie Mouhanna, Marleen Nashef, Jalal Moghraby, Rouba El-Murr and Nour Asmar in Fashion Design.
Dean Elie Haddad welcomed the new Adjunct Faculty, who play an essential role, as they bring their professional knowledge and up-to-date skills to the studios and classrooms. "In professional schools like SArD, it is crucial to have the right balance between full time faculty and adjunct faculty, who complement each other in covering all the areas of the curriculum, in Fine Arts, Fashion Design, Interior Design, Graphic Design and Architecture," he added.