Related Events
Talk by Professor Frances Corner OBE
The Politics of Fashion: Why Fashion Matters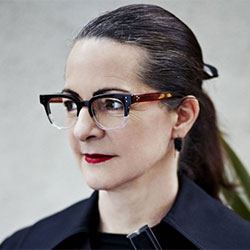 March 14, 2018 12:00 PM
Irwin Auditorium, Beirut campus
The talk will explore how at London College of Fashion I have used the power of fashion to tackle social, environmental, economic, and ethical issues. Many people see fashion as ephemeral and frivolous but I see it as a creative, enterprising, multi-faceted industry that is vital to our economic and personal well-being.
Fashion has the ability to change and shape lives through its personal connection to us all. We all have to wear clothes and every piece of clothing we buy represents a personal choice - it is this intrinsically human relationship between us and our fashion that makes it political.
Professor Frances Corner OBE is head of London College of Fashion and Pro Vice-Chancellor Digital of University of the Arts London. She has over 25 years' experience within the higher education sector at a national and international level.
Frances champions the use of fashion as an agent for innovation and change, particularly in the areas of sustainability, health and well-being.
Frances is Chair of the International Foundation of Fashion Technology Institutes, Chair of Trustees of the House of Illustration and a former Trustee of the Wallace Collection. She has been named in the Business of Fashion 500 - a professional index key people shaping the global fashion industry for the last two years.
In March 2016 Frances was honoured with the Beijing Institute of Fashion Technology (BIFT) Distinguished Professor and PhD Supervisor Award.
She holds a DPhil from Oxford, publishes widely on art and design education and, in 2014, published her first book entitled 'Why Fashion Matters' (Thames and Hudson).
Click here for more information.