Speakers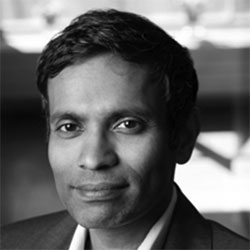 "What's a Body to Do?" (Un)Dress, Masculinity, and Power in Post-Ottoman Egypt
Since the governorship of Mehmed Ali (1805-48), Egypt carved out a place for itself as a semi-autonomous province within the Ottoman Empire. That status was reaffirmed under the rule of his grandson, Ismail, who negotiated the title of khedive for himself making Egypt the peculiar entity known as the khedivate. That entity, within which a territorial and cultural nationalism would be imagined and advocated by Arabic-speaking Egyptians (the emerging effendiyya), lasted until 1914. At the start of WWI, the British Empire, which invaded and occupied Egypt in 1882, made a unilateral declaration of protection that severed all legal and political ties between Egypt and the Ottomans. The tale of Egypt's semi-independence from the British in 1922, the result of another unilateral declaration, is also the tale of a post-Ottoman Middle East. In that world, grasping for a new cultural—as well as political, economic, and ethical—matrix within which to locate people who had belonged to a specifically Ottoman ecumene for four centuries or more, (un)dress played a vital role in differentiating new from old and self from other. I trace in this paper the gendered, sexualized, and classed trajectories of this quest for a post-Ottoman culture, which sometimes leaped forward, other times fell backwards, and yet on other occasions stayed perfectly motionless; of course, deciding which was which - progressive, regressive, stagnant - was tantamount to claiming power and authority in an uncertain, new world.
Wilson Chacko Jacob is an Associate Professor of History at Concordia University in Montréal. His early training at Georgetown University and his doctoral work at NYU were in Middle Eastern Studies, with a specialization in the cultural and gender history of Egypt. Recently his interests have drifted eastward to the Indian Ocean World, specifically focusing on the connected histories of the Middle East and South Asia. In addition to several articles, he has published a well-received monograph on masculinity titled Working Out Egypt: Effendi Masculinity and Subject Formation in Colonial Modernity, 1870-1940, which came out in 2011 with Duke University Press and was co-published by the American University in Cairo Press. His current book project, which is contracted with Stanford University Press, is titled Sovereignty in Times of Empire: The Life of Sayyid Fadl b. Alawi.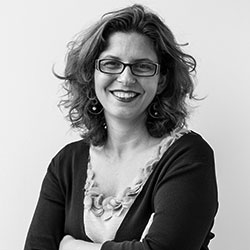 Undressing Patients, Redressing Photographs
This paper explores a specific photographic album from the early 1890s found in Ottoman Sultan Abdülhamit's palace archive which shows female surgery patients of the Haseki Women's Hospital after they have regained their health. These formal portraits show each patient modestly dressed in a hospital-issued uniform yet baring her abdomen to show a surgical scar. Each woman leans on an ornate table; upon the table is a bell jar; in the bell jar is the tumor removed by the gynecological surgeon. Each image takes that which was once internal to these women, and displays it to themselves, to the surgeon, and to the sultan. How do we make sense of such an image? Through a reading of one particular image, I show the layers by which medical expertise, care and health are visualized for the sovereign.
Zeynep Devrim Gürsel is a media anthropologist and Associate Professor in the department of International Studies at Macalester College. She is the author of Image Brokers: Visualizing World News in the Age of Digital Circulation (University of California Press, 2016), an ethnography of the international photojournalism industry during its digitalization at the beginning of the 21st century. She is also the director of Coffee Futures, an ethnographic film that explores contemporary Turkish politics through the prism of the everyday practice of coffee fortune-telling (www.coffeefuturesfilm.com). This talk draws from a book of essays she is working on, Imaging an Empire: Photography and Governmentality in the Late Ottoman period. Specifically, this project investigates emerging forms of the state and the changing contours of Ottoman subjecthood during the reign of Sultan Abdülhamit through photographs ranging from medical imagery to prison portraiture.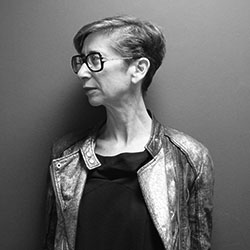 Visibilising the Modern Body in Harem Literature
Centring on the cross cultural contact zone of the harem visit, harem literature written in English provided publication opportunities for Middle Eastern and Western women. Premised initially on the privilege of a female view "behind the veil" of segregating Islamicate society, harem literature had become a popular middlebrow genre by the last quarter of the nineteenth century. With polygyny already in decline, the genre continued into the first decades of the twentieth century encompassing the shift away from the sequestered world of eunuchs and slaves into the companionate nuclear family life which had come to mark personal modernity for the progressive Ottoman and regional elites. Often illustrated, with literary descriptions of dress a feature of women's ethnography, representations of the body, dress, fashion, and consumption played a key role in the enactment and representation of the modern self for women authors.
This paper uses visual and literary examples from harem literature to examine how ethnicised gender and sexual identities were produced, resisted, and regulated in modernising regimes of veiling and unveiling (Secor 2002). Key moments and locations range from the ritualised exchange of garments in the harem visit "try-it-on" session, to the journey to dressmakers and department stores outside the secluded elite home in Alexandria or Constantinople, to the teaching of millinery and the visibilising of the unveiled female body in the early Turkish republic.
Reina Lewis is Artscom Centenary Professor of Cultural Studies at London College of Fashion, University of the Arts London. She is author of Muslim Fashion: Contemporary Style Cultures (2015), Rethinking Orientalism: Women, Travel and the Ottoman Harem (2004), and Gendering Orientalism: Race, Femininity and Representation (1996). She is editor of Modest Fashion: Styling Bodies, Mediating Faith, (2013), The Poetics and Politics of Place: Ottoman Istanbul and British Orientalism (with Zeynep Inankur and Mary Roberts, 2010), Gender, Modernity and Liberty: Middle Eastern and Western Women's Writings: A Critical Reader (with Nancy Micklewright , 2006), Feminist Postcolonial Theory: A Reader (with Sara Mills,2003), and, Outlooks: Lesbian and Gay Visual Cultures (with Peter Horne, 1996). Reina Lewis is also editor with Elizabeth Wilson of the book series Dress Cultures, and with Teresa Heffernan of the book series Cultures in Dialogue.
Reina Lewis convenes the public talk series Faith and Fashion at London College of Fashion.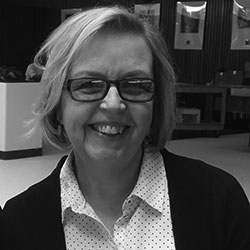 Fashion and the Camera: Istanbul in the Late Ottoman Empire
In the last decades of the Ottoman Empire, photography and fashion shared a complex relationship. While the dress of the elite women of Istanbul had always changed as new fabrics and accessories reached the city, the pace of change picked up dramatically in the second half of the nineteenth century. Similarly, photographic images, while present in Istanbul since the 1840s, became increasingly pervasive as the medium became easier to use and cameras more readily available. Both fashion and photography were understood as signifiers of modernity and identity, and both could be changed at will: just as a garment could be easily tried on and discarded if it did not suit, so a photograph could be discarded and replaced when the identity displayed in the image was no longer accurate. Dress and photography were both deployed by the government and a range of individual actors as a means of communicating and disseminating specific images of the empire or of themselves and to claim identities. The fashion and photography economies, while distinct from each other, intersected at many points (dissemination of new fashion trends being perhaps the most obvious example) and extended across social and ethnic divisions within Ottoman society. Everyone wore clothing and nearly everyone had seen or possessed photographs. This paper will present case studies of Ottoman women dressed for the camera, produced by various hands and for diverse purposes to unpack the way in which fashion and photography worked together to communicate identity and construct meaning.
Nancy Micklewright joined the staff of the Smithsonian in 2010 as Head of Scholarly Programs and Publications at the Freer|Sackler. She is now Head of Public and Scholarly Engagement. Her responsibilities include oversight of all public programs at the Freer|Sackler, scholarly symposia and workshops, the publication of a peer-reviewed journal, Ars Orientalis, major grant-funded research projects, and public affairs and marketing. Previously she was Senior Program Officer at the Getty Foundation (2001-2010), where she was responsible for design and oversight of international grant programs supporting museum and university based programs in art history and conservation. She began her career as a professor of the history of Islamic art and architecture and the history of photography, teaching for 12 years at the University of Victoria, in British Columbia, Canada. Her current research focuses on the history of photography in the Ottoman Empire, particularly Istanbul, and the intersection of fashion and photography in the late Ottoman empire. She is the author of A Victorian Traveler in the Middle East: The Photography and Travel Writing of Annie Lady Brassey (2003) and the editor, with Reina Lewis, of Gender, Modernity and Liberty: Middle Eastern and Western Women's Writings; A Critical Sourcebook (2006), as well as numerous articles. She has a B.A., M.A. and Ph.D. from the University of Pennsylvania in the History of Islamic Art and Architecture.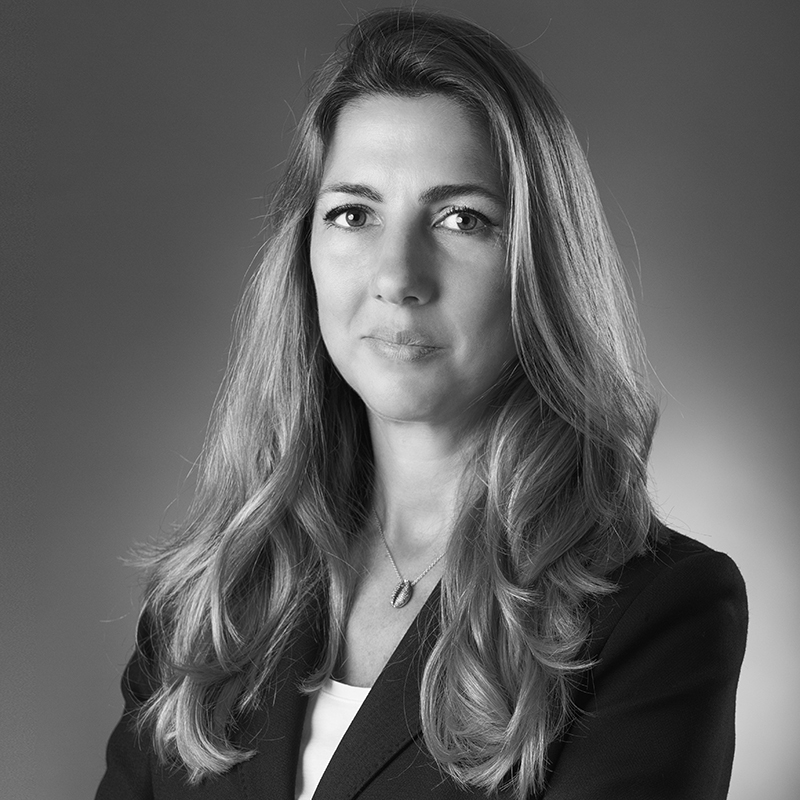 The Arab Garçonne
Modern girls in Lebanon as elsewhere in the 1920s-appropriated masculine attributes in photographs as a means of expanding the public role of women in society. Through a number of photographs of women cross-dressing in the 1920s and 1930s Lebanon, Syria, Palestine and Egypt, I will examine the ways in which novel ideas about women's roles in society and politics in the Arab world were disseminated through the dress, and how significant, radical changes occurred in female fashion, appearance, and sexual identity at that time. Additionally, this particular use of dress points to the ways in which local women responded creatively to the social and political change and contributed to a reconfiguration of the modes of being a woman in a rapidly modernizing world. These photographs in which women are cross-dressing in the Arab region, not only challenge the local social institutions - religions, state, and family - that regulated the place of women within patriarchy in the Middle East and North Africa but they also resist the Euro-American imagining of Arab culture as frozen in time, immutable and static. I argue that these women when dressing up like men are projecting an image of secular and modern women. Through cross-dressing, women explore their female subjectivity thus giving rise to the expression of a feminine imaginary, liberated from dominant norms of gendered self-presentation.
Yasmine Nachabe Taan is Associate Professor of Art & Design at the Lebanese American University. She holds a Ph.D. in Art History and Communications Studies, McGill University. Her research focuses on gender representation, design, media, photography and visual culture in the Middle East and North Africa. She participated in a number of residencies in Berlin, Cairo, Beirut and Bratislava. Her articles, essays and reviews have appeared in Communication Arts, New Middle Eastern Studies journal, Altre Modernità, among other journals. As part of a larger project to gather material on the work of prominent Arab typographers, graphic designers and illustrators, she has written two books one on Hilmi el-Tuni, Evoking Popular Arab Culture (2014) and Abdulkader Arnaout, Designing as Visual Poetry (2017).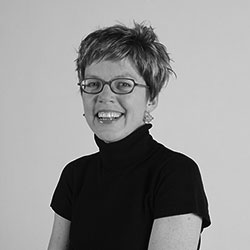 Sartorial Space: Metaphors of Modernity in Ottoman and Orientalist Visual Culture
A familiar premise of orientalist painting analysis posits the east as locked out of modernity through this visual culture. Tropes of exoticism consign the Near East to an atemporal realm of tradition. In this lecture I examine works of nineteenth-century art where this is not so, where modernity in the near east is coded through an encounter with sartorial hybridity and difference. Here Orientalism is not a counterpoint to modern visual culture but instead was a means for rendering the experiences of cross-cultural modernity in the near east. Such imagery was often produced by artists who had worked for the illustrated press. A case in point is Walter Charles Horsley's paintings of British soldiers in the streets and bazaars of Cairo created while working for The Graphic. So too, Constantin Guys' drawings of Istanbul street life, that rendered the public spaces of the city as sites of cross-cultural contact, were made while working in the Ottoman capital for the Illustrated London News. Guys was made famous as an avatar of visual modernity through Charles Baudelaire's essay, "The Painter of Modern Life."
Modernity was also being rendered through sartorial hybridity in Ottoman culture in the second half of the nineteenth century through art, literature and the illustrated press. In elite harems of Istanbul, Ottoman women commissioned portraits of themselves in the latest western fashions while Osman Hamdi Bey produced paintings of modern life in street scenes where the dress of Ottoman women signified an aesthetics of modernity. Even the 1873 Ottoman costume book, which privileged enduring costume over fleeting fashion in its framing statement, included a photogravure of the European fashions worn by young Greek women of Pera in its section on the imperial capital. In distinctive ways each of these images encode the contemporary encounter between Europe and the near east through a frisson generated by differences in clothing. In this lecture I will explore what is generated in these sartorial spaces of encounter while investigating the role of gender difference in defining the modern body. In doing so I will speculate about the role of surprise and humour in visualizing encounters with modernity in the Near East.
Mary Roberts is the Robert Sterling Clark Visiting Professor in Art History at Williams College (2015-17) and Professor of Art History and Nineteenth-Century Studies at the University of Sydney. In 2016 Mary was awarded the Art Association of Australia and New Zealand's Book Prize for Istanbul Exchanges. Ottomans Orientalists and Nineteenth-Century Visual Culture (University of California Press). Her research expertise includes patterns of transcultural exchange between Europe and the Near East in the modern period, Ottoman visual culture, nineteenth-century European art, debates about the Global History of Art, post-colonial theory, gender, orientalism and material culture. Her first book, Intimate Outsiders The Harem in Ottoman and Orientalist Art and Travel Literature, was published by Duke in 2007. She has co-edited four other books and has been a Getty Scholar, CASVA senior fellow, YCBA fellow and Clark-Oakley Fellow. Her next book is on Artists as Collectors of Islamic Art.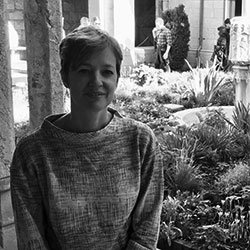 The Nudism Movement: Learning to Look at/as Nudes
In the 1930s, a nudist movement involving local and ex-pat intellectuals, journalists, and artists emerged in Beirut. For adherents, nudism countered physical debilitation, political anti-corruption, and all forms of social falsity. This movement's launching point seems to be Fu'ad Hubaysh's loose translation of a French "educational novel" that he published in 1930 as Rusul al-`ury (The Prophet of Nakedness). Michel Zakkur's journal, Al-Ma`rad, provided a forum for discussing the benefits of nudism. A film, La Marché au Soleil, directed by Hubert Schonger in 1932, portraying life in a German nudist colony, played in downtown Beirut at the Olympia cinema. In late 1934 Hubaysh founded Al-Makshuf newspaper (the title means uncovered, revealed), which was rife with "pornographic" imagery and literature. It was also an important forum for art coverage and criticism, and this overlap shows how visual art was integrated in other art forms as well as social movements of the period. Though considered shocking by some, these activities were not censored. Most interestingly, local artists associated with the movement maintained prominence and were entrusted with teaching art to the children of local elites. These facts are striking given that just a few years earlier artist Khalil Saleeby's assassins had presumed to appeal to public sentiment by asserting in their defense that Saleeby's painted Nudes indicated a corrupt morality and justified their crime. That prominent families did not object to their daughters studying with someone so easily described as "pervert" contradicts the sense many have developed of a monolithic, homogeneously conservative society in the aftermath of the Ottoman Empire and fighting colonial occupation. This paper explores the connections artists and activists of the 1930s found between nudism, modernity, and the sensuality of the modern urban body. Special attention will be paid to the concretization of nudism's goals in viewing art Nudes.
Kirsten Scheid is currently Associate Professor of Anthropology at the American University of Beirut. She is a specialist in the anthropology of art and materiality, with a regional focus on Arab societies. Her scholarship explores two broad thematic areas: 1) imagination and aesthetics and 2) embodiment and social networks. She has published in the International Journal of Middle East Studies, Museum Anthropology, Anthropology Now, ARTMargins, and Middle East Report, as well as the popular press. She co-curated with Octavian Esanu, "The Arab Nude: The Artist as Awakener (Ansar al-`ury: al-fannan al-mustanhad)," in the University Art Galleries, of the American University of Beirut in 2016. Scheid's research has been supported by the National Endowment for the Humanities, the Wissenschaftskolleg zu Berlin, and the Palestinian American Research Center. Scheid has exhibited at the New Museum in New York (2011) and co-founded both a cultural resource center (2001) and an Arabic children's books line (2004).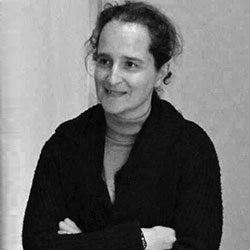 Tracing Threads: The Thob and The Kufiyeeh
The paper will examine how the thob and the kufiyeeh which were cornerstone of village dress in Palestine, were selected as national symbols of Palestinian identity and the struggle for the homeland. Their garments, rooted in everyday life of villagers during modernity, became national symbols in the decades to follow. This paper will examine the costume's early transformation and trace its development from a local village symbol into a prominent part of national iconography. Why was this particular form of dress selected to play such a prominent role in national imagination? The thob can be found in paintings, posters, theatre performances, jewellery, proliferating and changing into numerous forms, and rooted to the imaging of Palestine as the motherland. The paper will trace the kufiyeeh, the male headscarf of villagers, which became a symbol of resistance, activism, and the struggle for decades it was worn by Palestinian political leaders, most famously worn by the late President Arafat, it too has disseminated and transformed into numerous manifestations. The paper will also trace the threads of these forms of dress and their role in national identity formation and collective imagination.
Tina Sherwell is currently working on the Development of the new Faculty of Art and Music at Birzeit University and Heads the new Visual Art Program. She graduated from Goldsmiths' College, London in Textiles and Critical Theory and received her Ph.D. from the University of Kent at Canterbury in Image Studies. She was Director of The International Academy of Art, Palestine a post she has held between (2007-2012) (2013-2017). Previously she was Programme Leader of Fine Art at Winchester School of Art, (2005-2007) She was also Executive Director of the Virtual Gallery at Birzeit University, and has worked on the Tate Online with their digital archives (2004-2006). She won prize of Alexandria Biennale in 2001 for her map series of Palestine.
The author of various texts on Palestinian art published in catalogues, journals and books, including monograph on Sliman Mansour. Curatorial exhibitions include Terrains of Belonging, Retrospective of Sliman Mansour in (2011); Degree Show of The International Academy of Art, Palestine (2011-2016); Disrupted Intimacies (2015, French German Cultural Centre Ramallah). Forthcoming Exhibitions include Sub Contracted Nation, co-curated with Yazid Anani (2017, A.m Qattan Foundation) and Intimate Topographies: Retrospective of Landscapes in Palestinian Art (2018, The Palestinian Museum). Recent papers and articles include: "Nearness and Distance: Cartographies of Contemporary Palestinian Artists Photographic Practices, Photography's Shifting Terrain" (NYUAD 2015); "The Curriculum, Creative Time Summit" (2015); "Time Loop in Palestinian Video Art" in Constellation of the Moving Image, Ed. B. Makhoul. (2013); "Curatorial Expeditions: The Ramallah Safari", Stedelijk Museum Journal (2014).