Architecture Graduates to Attend Harvard, Columbia and UCL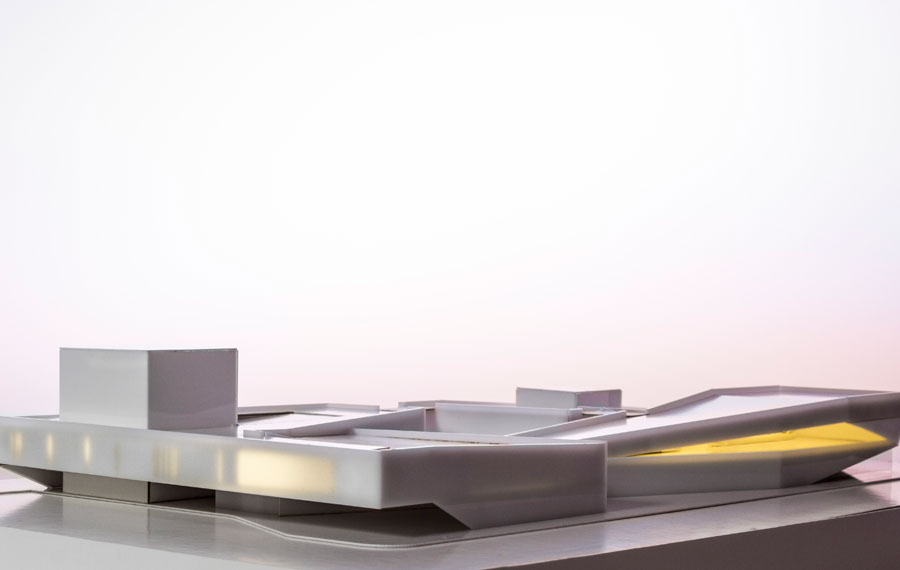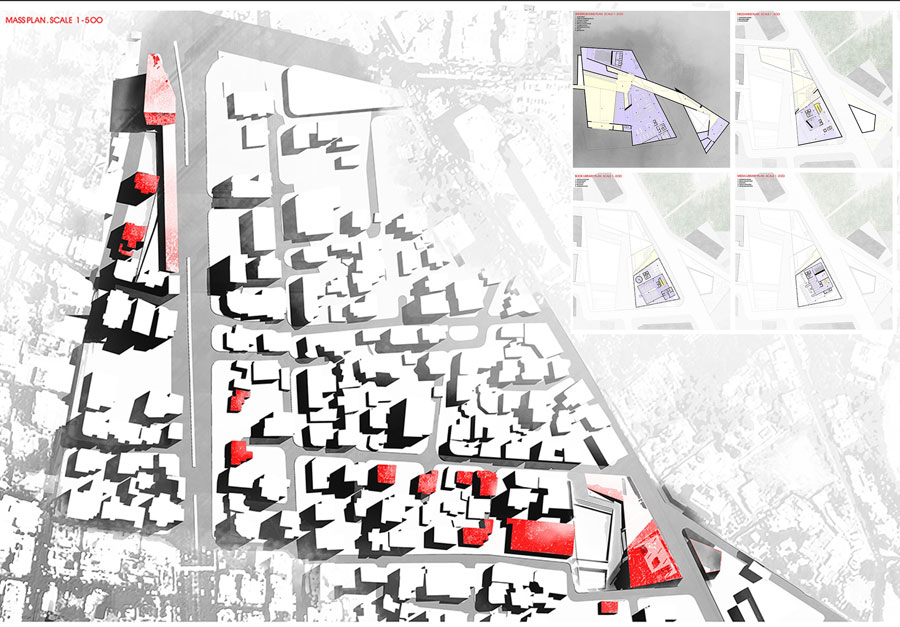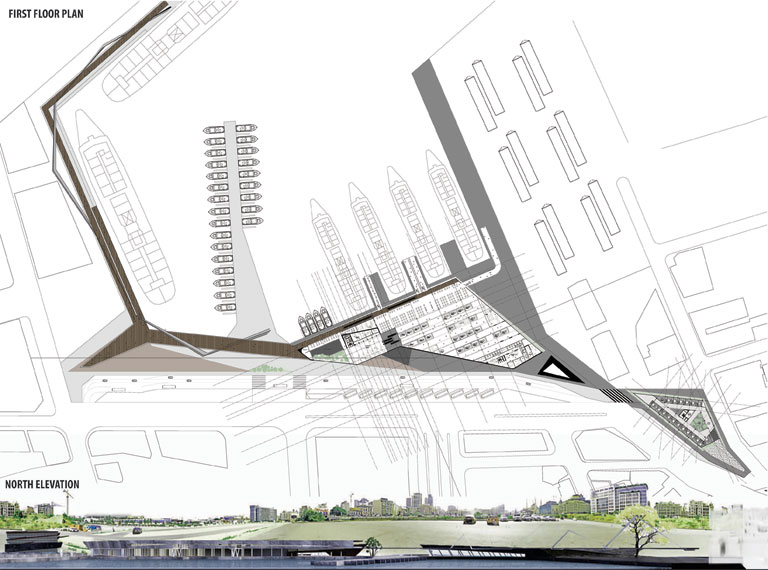 Six of our architecture graduates will enroll this summer at some of the world's most prestigious universities. The graduates all have at least one thing in common: a desire to see Beirut embrace architectural projects that provide public space and enable social interaction.
Motivated by his belief that "architecture plays more than a physical role in the life of a city and its citizens," and concerned that "we continue to build as if the demarcation line still exists," Ramzi Naja developed an urban rejuvenation plan for Ras Nabaa. It included two towering libraries, one to house physical books, the other digital archives, and involved repurposing old buildings to house a theatre, a chess lounge, a café and other spaces that encourage people of all backgrounds to share the same space.
Naja, who will attend Harvard this year, developed the project following research conducted with fellow graduate Layal Merhi, who will this year continue her studies at London's UCL.
Merhi designed a public park for her final LAU project. It included an exhibition space, library, lecture hall, and shops. She defined the space as "a utopian landmark that breaks the idea of the Green Line collective memory."
"We think we have no national identity because of our preoccupation with politics and war, but we do," she said.
Her project was exhibited in Greece and nominated for the prestigious Chaderji award, but Merhi has no real expectation that it would be developed in Beirut, where "architecture is preoccupied with aesthetics and functional design, instead of addressing societal problems."
Also disappointed by the lack of creative solution-oriented architecture in Lebanon is Nour Zoughby. Despite her concerns, Zoughby aims to return after completing her master's at Columbia University. "I want to help make Beirut a more livable and connected place," she said.
Zoughby's LAU project involved the development of a transport hub along the Beirut waterfront, complete with national water taxis and international cruise ships; no surprise given how well travelled she is. "I spent a summer in China interning with a firm before my final year," she said. "During my time in Beijing, I appreciated how much LAU had helped me develop my talents and overcome my shortcomings while allowing me freedom to create and innovate," she added.
Joining Zoughby at Columbia will be Anahid Simitian. Like her fellow graduates, Simitian is preoccupied with uniting Beirut's fragmented communities. "Muslims and Christians lived in relative harmonious co-existence during the silk production period, when both were economically interdependent in producing silk that was exported. I wanted to create a space that re-establishes that interdependence on a micro-scale," she said.
Simitian's structure, designed to be built in Chiyah, nurtures craftsmanship, with workshops, exhibition space, a theatre, café and daycare "which bring people from different backgrounds together under one roof, interacting."
Aziz Barbar also conceptualized a structure for Chiyah. "I designed it to be built on a space that has been empty for thirty years. The void reflects and increases the gap between communities," he said. A hotbed of activity, Barbar's structure is envisioned to open 24 hours a day, comprising a market, art spaces and roofscapes. On completing his master's at Harvard, Barbar hopes to teach and continue his research.
Also keen to pursue an academic career in architecture is Sabine Aoun, who will attend Columbia this year. "I would like to pursue a Ph.D. at some stage," she said. "I would also like to set up my own practice after gaining experience with a firm," she added.
Aoun's practice will likely specialize in "contextual, sensitive, low rise architecture that services cultural needs." This was evident in her LAU project for which she designed a performance arts center to be built along the coast north of Jounieh.
"An arts center gives people from different ages the opportunity to not only learn how to perform and observe, but also to spend time in a decent public space," she said.