LAU Bids Farewell to two Design Greats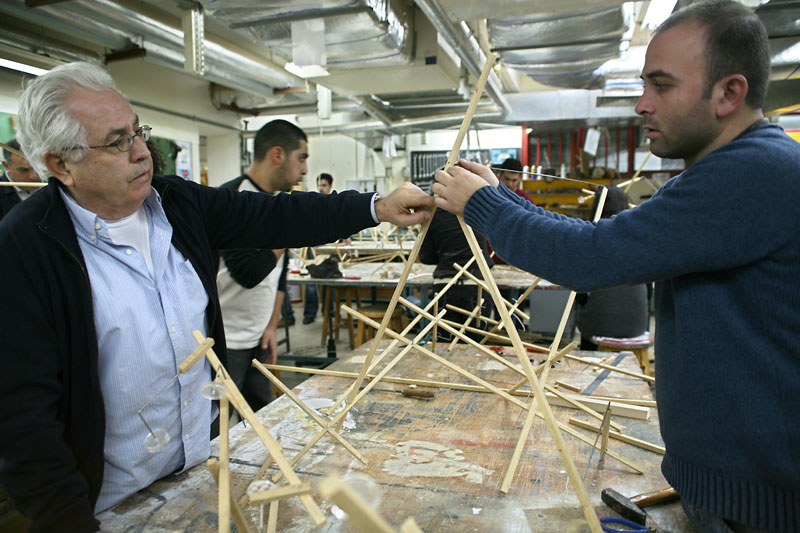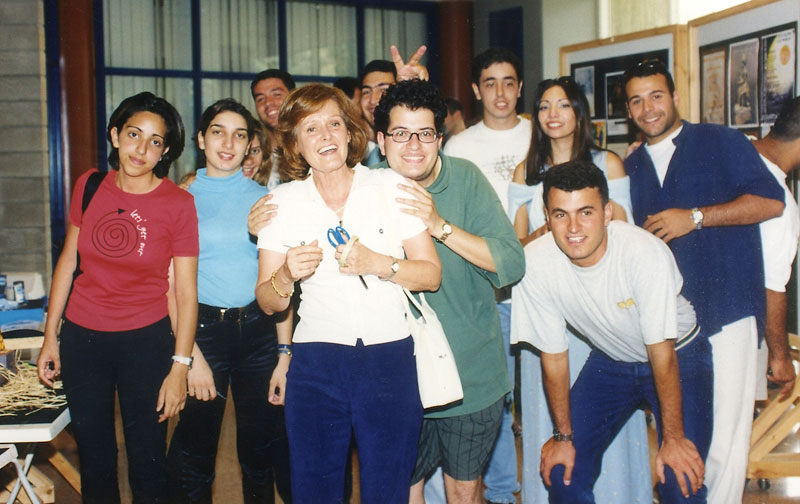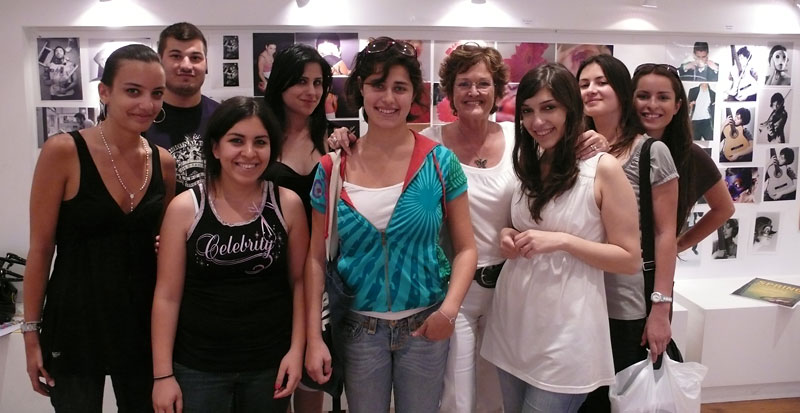 Faculty members Antoine Romanos (architecture) and Ruth Maalouf (design) are retiring this year following decades-long contributions to the development of SArD.
"I will not miss it, because I will always teach. I will teach until I die. I can guarantee that," said Romanos when asked about life after retirement.
Dean Elie Haddad will miss the passion and commitment both brought to LAU. "Universities need both educators who continue to practice and bring in their outside experience to update the curriculum, like Antoine, and those who are dedicated to the university, like Ruth," he said.
Maalouf, says Haddad, was a great support to the students, responding to each individually and "making this school a cohesive entity."
Having taught at LAU since moving to Lebanon in 1971, Maalouf is very fond of her students. "I love to see them grow an develop. Working with them has kept me young in spirit," she said. Asked how many she has taught over the years, she falls silent for a moment. "I can't possibly say. Hundreds, thousands."
Maalouf witnessed first-hand the many changes LAU has experienced during the past half-century, including transitioning from a women-only college to a coed university and the development of the Byblos campus.
"It was difficult to get faculty to the new Byblos campus in 1985. But opening a new school of architecture was a strong turning point. It enabled us to instigate new programs," says Maalouf, who was the school's first director and whose efforts helped establish its graphic design department, in which she has taught every course on offer.
While LAU built its new Byblos campus, Romanos was heading to the United States where he taught for nine years before returning. "I had been teaching part-time at AUB until 1987, but after visiting the U.S. as a jury member at Kansas University I was offered a full-time job. Times were tough in Lebanon, so I took the opportunity," he said.
A similar offer to guest-lecture at LAU brought him back to Lebanon in 1996. "I reestablished my private practice in Jal El Dib and started teaching at the Byblos campus," he said.
After 18 years at LAU, Romanos feels very much a part of the effort that has gone into the school over the years. "The school continues to go from strength to strength. I was very proud of my final-year students this year, and the applicants to the foundation year, which I also taught, are certainly stronger now," he said.
Romanos studied in Paris. "I came from a very poor family and by chance ended up in Paris. I was taught by architects of international stature who gave their time for free. They were modest and sincere and gave us their full attention," he recalls. He was inspired to follow in their footsteps and has recently established a scholarship in his name for students of architecture at LAU.
"LAU has offered us peace of mind and the possibility of being what we are," he says fondly of his employer of 18 years.
Maalouf agrees: "The job has been challenging, but exciting. Progressing with the university in stages, and building a campus has been wonderful and I thank all the students that have passed through my hands."