DAID Fall Lecture Series Features world renowned Architects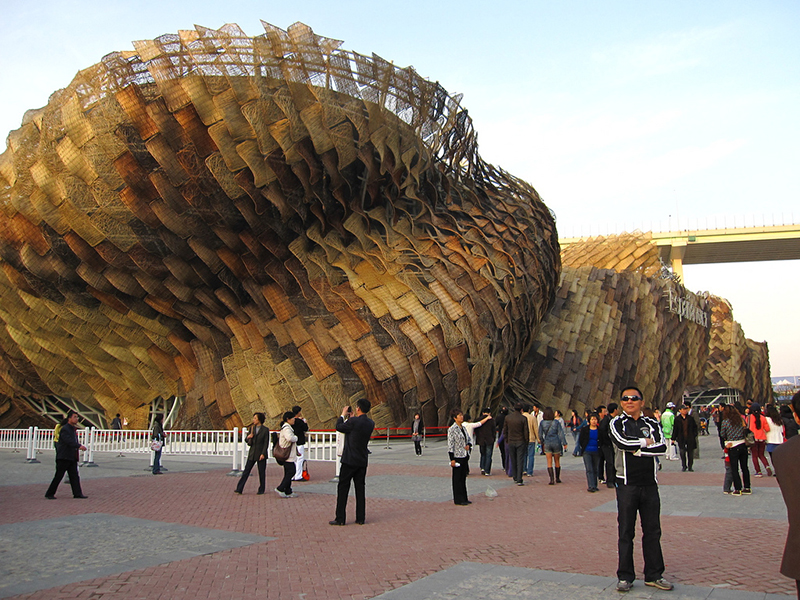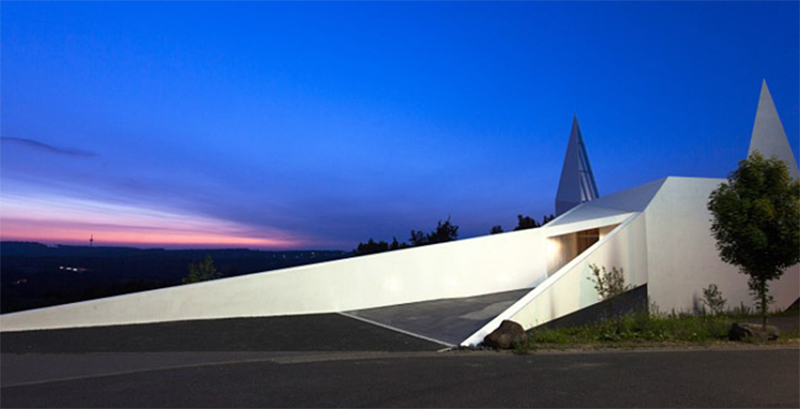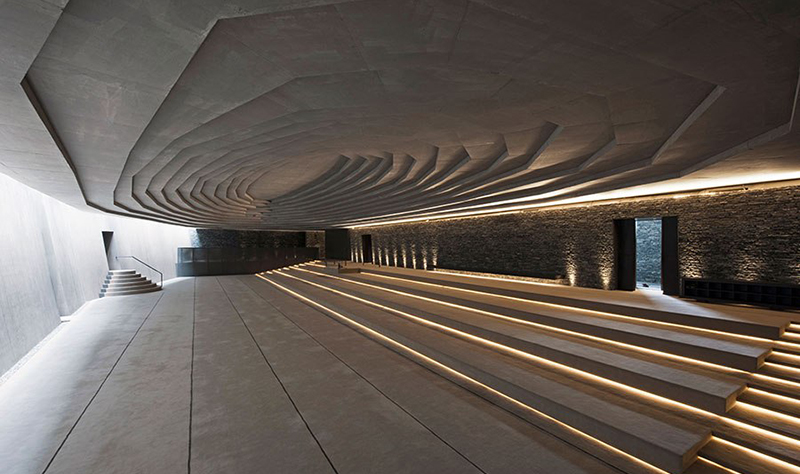 Benedetta Tagliabue presented her peculiar approach to design, an experimental and craft-oriented approach, which earned the firm founded by her and her late husband Enric Miralles worldwide fame since the 1990's with projects such as Santa Catarina Market in Barcelona, Diagonal Mar park, Vigo University Campus, and the Scottish Parliament in Edinburgh, completed in 2002.
Her recent work continued on this experimental approach, and manifested itself in innovative structures such as the Spanish Pavilion at the International Expo of Shanghai 2010, which was awarded the prestigious RIBA award in 2011. A multi-colored wickerwork envelope made by Spanish craftsmen covered the steel structure of this complex building. The pavilion, on which LAU Visiting Professor Igor Peraza collaborated, included performance spaces and exhibitions areas, in addition to other functions.
Emre Arolat's work, by contrast, is always anchored on the particular context in which it takes place, and in his native Turkey in particular. By navigating between the poles of tradition and modernity, Arolat's work constantly negotiates between opposite tendencies. His designs challenge current practice, provoking a debate on the meaning of architecture. Throughout his work, Arolat succeeded in transcending national boundaries, providing valuable lessons for contemporary architecture. In his own terms:
"In architecture we should learn from the land, from the place. Unlike the hardcore modernists I believe in context, in differentiation and in not having the same order everywhere."
This interest in context does not translate into a copying of historical clichés, but rather manifests itself in sensitive reinterpretations, as in the recent Sancaklar Mosque in Turkey. The mosque was constructed without a dome, eschewing the traditional intricate ornamentation to focus on creating a simple yet significant space of prayer. The Sancaklar Mosque was set within a sloping field on the outskirts of Istanbul and was built into the landscape using natural stone. It attempts to capture the essence of religious space, inspiring people through its elementary qualities, drawn from the 'sense of place'.
Till Schneider and Michael Schumacher first appeared on the international scene with their landmark 'Red Info Box' on Potsdamer Platz in Berlin, a building that marked the space around it with its powerful presence.
Their conceptual creations, among which are schools, research centers, residential and cultural facilities, are all inspired by the surrounding space, and by a sensitive attention to functionality and details.
The architects focus in their work on the importance of open spaces, on transparency and transformation. One of their recent realizations is the Städel Museum in Frankfurt, a project which they won through an international competition in 2008, and which consists of an extension to the old museum, locating all new facilities underground below the courtyard, under a curved roof slab punctuated by cylindrical skylights.
For Schneider and Schumacher, "Architecture as we see it is a way to invent a certain design strategy that does not aim to conform to recognizable architectural conventions; we think about a problem and try to contrive solutions."
Another example of their original approach to design is the Church on the Highway in Siegerland, where the architects started off from the pictogram representation for religious buildings, geometrically altering and transforming it to fit the particular site and functions, resulting in an innovative church form that reinterprets the traditional type, while featuring an inviting space for prayer.