Destination Europe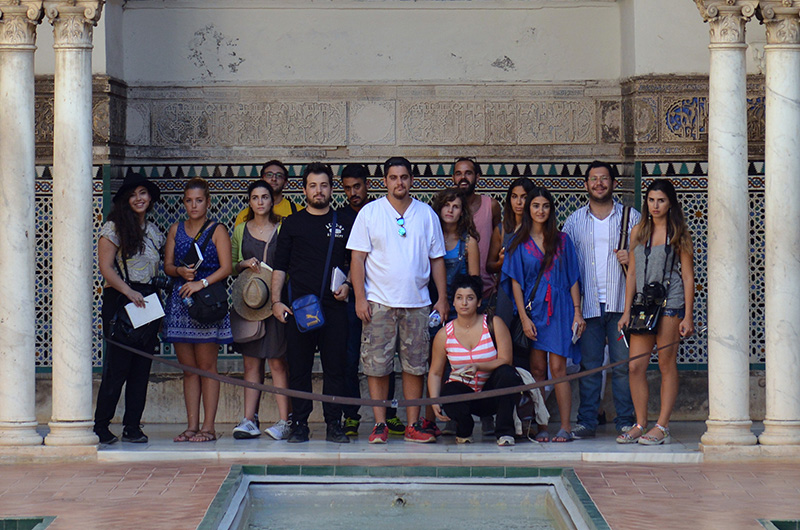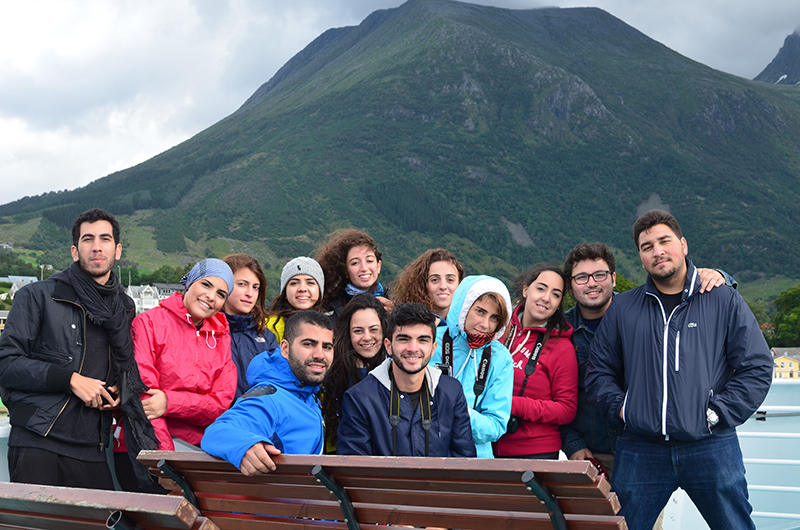 "The whole trip was an exhilarating experience for the students."— Abdallah Kahil, associate professor and the director of LAU's Institute of Islamic Art and Architecture
Fifty-five students from the School of Architecture and Design traveled to Europe this summer to explore first hand the works of architects they had long been studying and admiring. "Our students had been hearing about Villa Savoye almost daily, so to be there and discover this famous building in person was amazing," says faculty member Vanessa Dammous, who, together with colleague Sophie Khayat, accompanied 26 students to France.
Tailored for students of interior architecture, the French study tour included both a weeklong immersion in Paris and a five-day workshop exploring creativity at the Domaines de Boisbuchet. "It's a huge space that's very green and includes a lake and a river, so our students conceptualized projects and built them as real scale models on site," says Dammous.
For its part, the itinerary in Spain showcased the country's Islamic architecture. "We have offered courses in Islamic architecture since 2004, and now we have students minoring in the subject, so this trip was a culmination of those efforts," explains associate professor Abdallah Kahil, who toured Spain with 14 students.
Renaissance and contemporary architecture were also on the agenda, including the headquarters of the Bank of Caja in Grenada that was designed by Alberto Campo Baeza. "Baeza had previously given a lecture at LAU, and we had a unique opportunity to visit a fascinating building that is usually closed to the public. The whole trip was an exhilarating experience for the students," says Kahil.
"I enjoyed the opportunity to witness the influence and charm of Islamic architecture in Spain," enthuses interior design student Nour Tannir. "I chose to minor in it to broaden my professional opportunities, but with each course I studied, I became truly fascinated by the sophistication and finesse of Islamic arts," she adds.
While Tannir and her fellow students traveled across Spain by bus, the 15 students touring Norway's capital Oslo peddled their way through the city with faculty member David Aouad. They admired architectural feats from the 18th, 19th and 20th centuries before heading west to the country's glorious fjords.
"Cycling is a wonderful way to immerse yourself in a city and absorb its architecture, history and culture," says Aouad, who treated his students to visits to two brand new neighborhoods in Oslo. "These areas were passionately planned and molded by novel ideas in architecture. They were great spots for our students to explore contemporary Scandinavian urban planning."
All the students recorded their discoveries, impressions and thoughts in sketchbooks and diaries in preparation for presentations that ranged from research papers to exhibition posters. The LAU community was given the opportunity to enjoy the fruits of the students' labor at a special exhibition that highlighted the wide range of activities and achievements they had enjoyed.