Architecture as a Dialogue of Cultures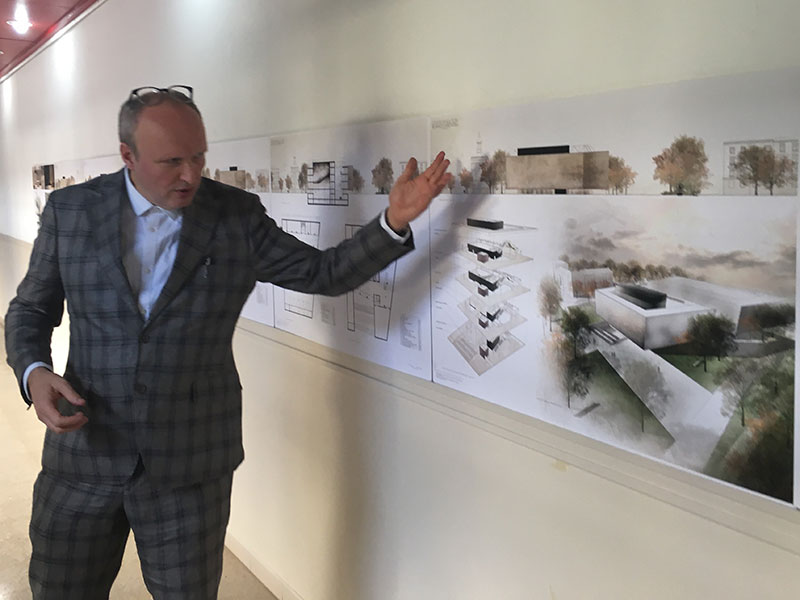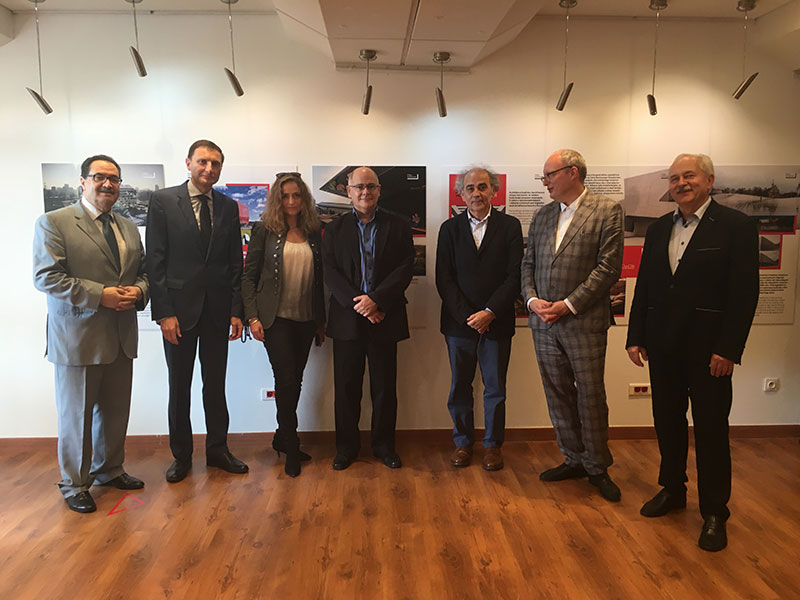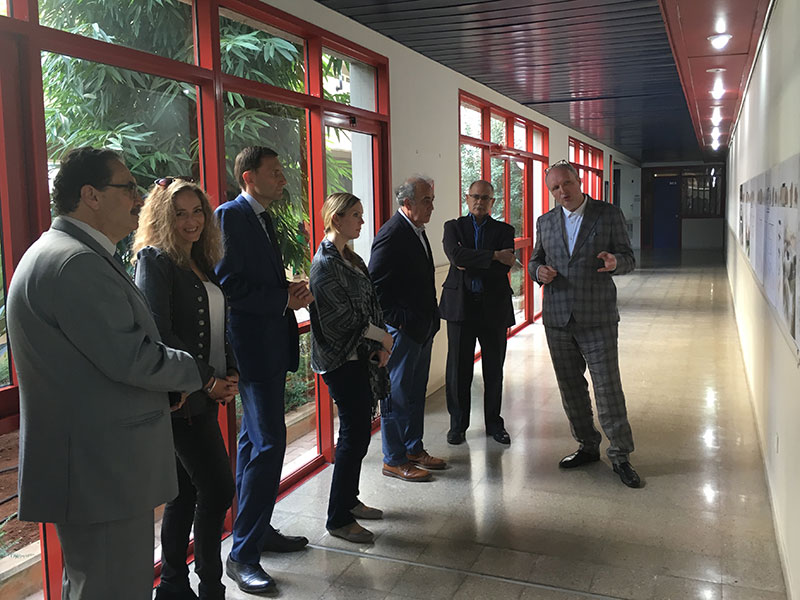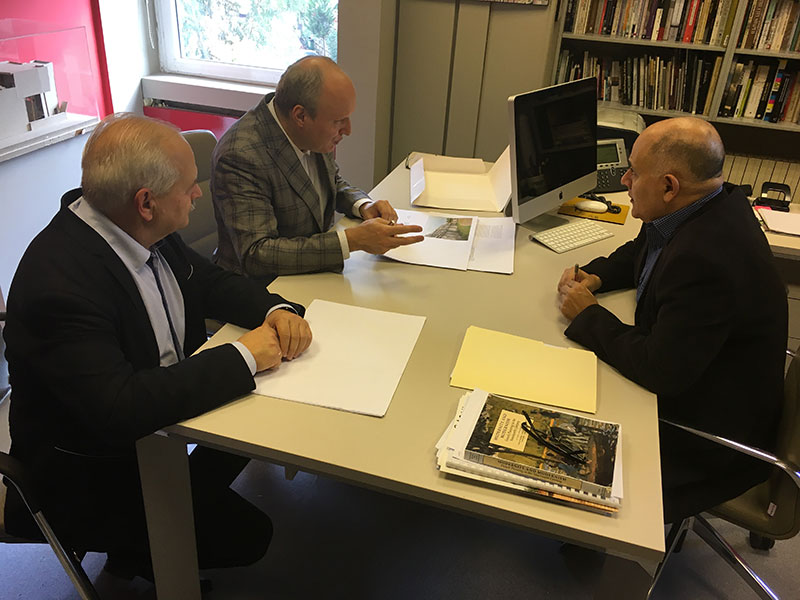 Held on the 98th anniversary of Poland's National Independence Day, the exhibition of Polish architecture, held in collaboration between the School of Architecture & Design at LAU, and the School of Architecture in Krakow University of Technology, showcased innovative contemporary projects realized in various cities in Poland.
The exhibition came at the conclusion of a series of events held first in Krakow, where Prof. Maroun Daccache and Hala Younes from LAU were invited to lecture and showcase LAU students' work, and then at LAU, where Prof. Kazimierz Butelski and Boguslaw Podhalanski were invited to present their work.
The exhibition featured 24 new and reconfigured buildings, some of which have been published internationally. Speaking at the opening, Prof. Butelski, drew attention to two buildings in particular: the International Conference Center in Katowice, a strikingly impressive design, built on top of a former mine, and the POLIN Museum, notable for its wave-like internal passage, built on the site of the infamous Warsaw Ghetto.
The exhibition curator Ewa Porebska wrote that the theme focused on contemporary architecture while acknowledging its link to the past: "Architecture does not exist in a vacuum; it arises in a historical and cultural context," she stated in her introduction.
"While talking about our future we have to remember that Polish and Lebanese friendship and cooperation started roughly speaking 70 years ago," Polish Ambassador Wojciech Bożek told the gathered crowd. History often leads to fortuitous accidents, as in the flight of Polish refugees after the Second World War, which brought one noteworthy architect to the shores of Lebanon.
He was, of course, making a reference to the famous Polish architect Karol Schayer, whose Modernist buildings left their mark on the Beirut landscape, among which Dar Al Sayad, the Horseshoe, the Boulevard and the Carlton Hotel. Shayer collaborated for twenty years with partners Fritz Gotthelf, Bahij Makdisi and Wassek Adib, realizing many projects in Lebanon.
Alongside the exhibition was the work of final year students from Krakow University of Technology- a mirror of events held in Krakow a month prior showcasing the projects of LAU's graduating students. The exhibition was also accompanied by two lectures by Prof. Butelski and Prof. Podhalanski. While Prof. Butelski focused on his own work with stone and the art of stereometry, Prof. Podhalanski discussed planning challenges in the development of the historic city of Krakow.
The social impact of architecture was a theme reflected throughout the events held in both Byblos and Krakow, as evidenced by Prof. Daccache' own intervention in Krakow, where he discussed the ghettoization of poorer areas of Beirut by highlighting the need to investigate the potentials of such areas and their communities.
"When I talk about the architecture of conflict, what I mean is how to provide for our societies new ideas, new spaces and new architecture related to our own social and economic issues, and especially related to our social history. I think it is constructive to see different cities comparatively, to see how other examples were realized throughout history," Daccache concluded.