Future Interiors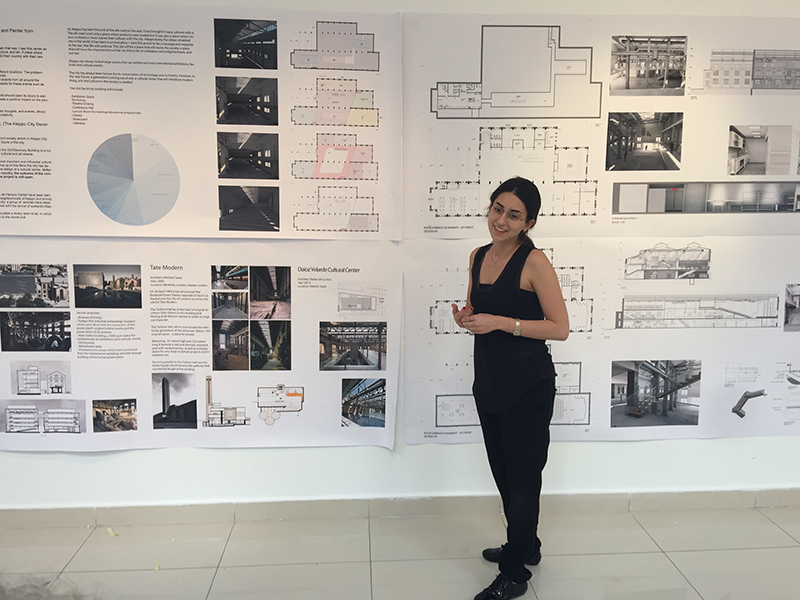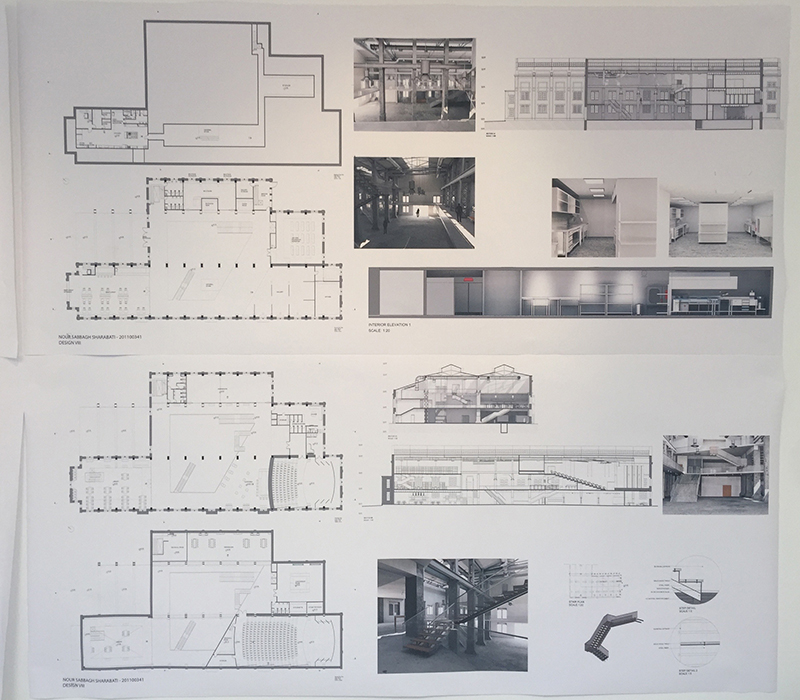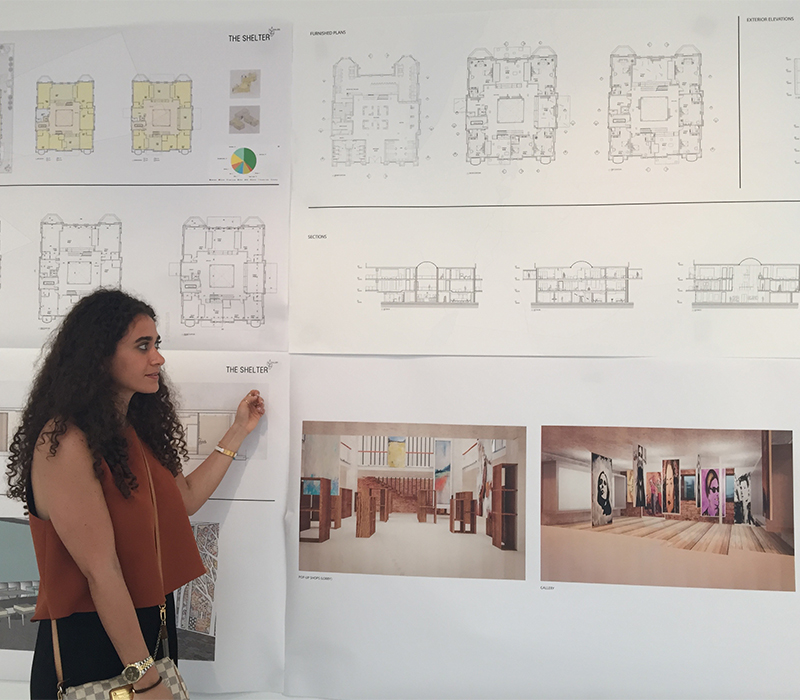 As the semester comes to a close, students at the School of Architecture and Design prepare for the final project that they will present before a jury. Unlike the other seven designs final year students complete this project is an opportunity to dedicate time to an idea of their own choosing.
LAU has strong international ties, with the largest group of international students coming from the Middle East. This year the graduating class in Interior Architecture included students from Syria and Jordan. These four students shaped their projects around buildings and purposes important to their visions for the future of their countries.
Students were also required to conduct research with the groups they were catering to. "It's important to do research to find out what the needs are," said Assistant Professor Nada Khoury, "to go there and talk to real people the project is aimed at." This research and a desire to have a positive impact were the foundations for many designs.
Seema Al-Azzouni grew up in Amman, Jordan but despite Beirut being "like a second home" and familiar in many ways she said, "the culture, traditions, the people the way they live here versus the way we live in Amman is completely different." She added, "Coming here was a good opportunity, it's important when you're learning to have as many influences as possible."
Her final project stemmed from a desire to shape her country as well as her own personal experience studying art. "In Amman art isn't appreciated much…so I have created a public space that will allow Jordanian talent to be better known," she said. Her design is of a boutique hotel, gallery and pop-up market – a place where Jordanian talent can be showcased for locals and visitors alike.
Noor Samha is from Damascus but based her design for a health center and spa in the seaside city of Latakia. "It's one of the few safe places left in Syria," she said. With this in mind she wanted to create an oasis for the ailing who cannot leave the country. Her interior is filled with light, greenery and homages to the sand of the coast as well as clinics, gyms and a spa. "In the culture in Syria they used to use plants for remedies. I'm reviving this idea of using plants and nature to cure health issues," she said.
Nour Sabagh Sharabati, who grew up in Aleppo, also looked to revitalization. In the iconic disused electricity building on the divide between old and new Aleppo she imagined a cultural center for youth, "a place for people to come together and share their thoughts." Before the war in Syria began an international competition was underway to convert the building and Sabagh Sharabati has high hopes for bringing her design to fruition as part of the rebuilding of her country. "It's preserving the memory of a place," she said, "leaving it as it was in the past but bringing new thoughts and forgetting the past five years, the tough times."
The next generation was equally the focal point for Sarah Alturjuman, also from Aleppo. She visited the Small World School for Syrian refugees in the Bekaa valley and found the building could benefit from improvements and additions. "What I saw when I visited was that the kids need education but also they needed awareness," she said, "So they need an awareness center for the adults to help them deal with trauma from the war." The aim was to think about what parents need to not only help their children in their learning but also in understanding, and coping with their situation.
For these four students studying in Lebanon in general and LAU in particular offered experiences that will shape their next steps. As Alturjuman put it, "Lebanon did give me a sense of more freedom in lots of ways." Al-Azzouni agreed saying, "Here the way they teach art and architecture they let you think outside the box, you get to think in a creative way."
The class on a whole was very socially conscientious in their choices of projects. From a community center aimed at the women of the Ein Al Helweh refugee camp in Saida conceived by Reem Tabbaraj to a gallery and collaborative artists workspace that would be a hub for the Lebanese and international creative community by Roxana Al Ayass. There were wellness centers, museums, community centers etc. built upon, and within, the familiar buildings of the students' cities. Each work started with an existing building and preserved its tradition or story while looking to the future through new interiors.