Incorporating Lebanese Culture in Fashion at LAU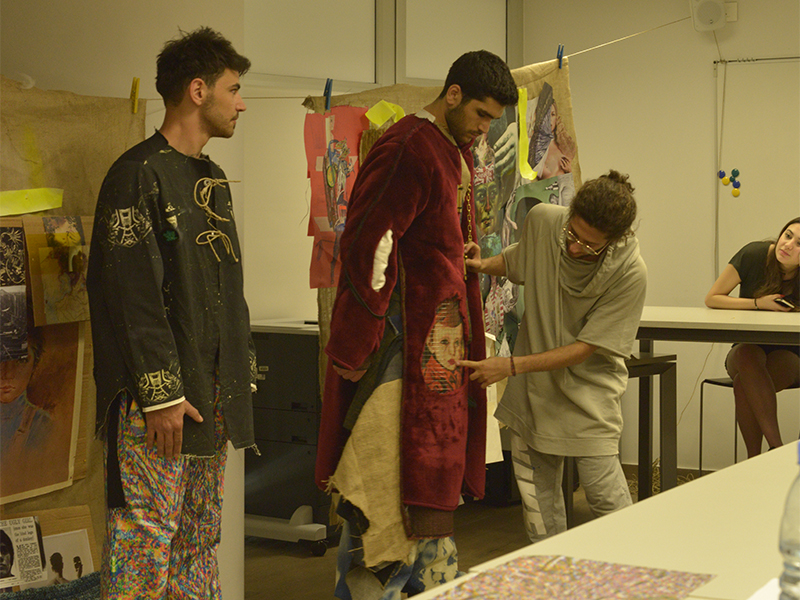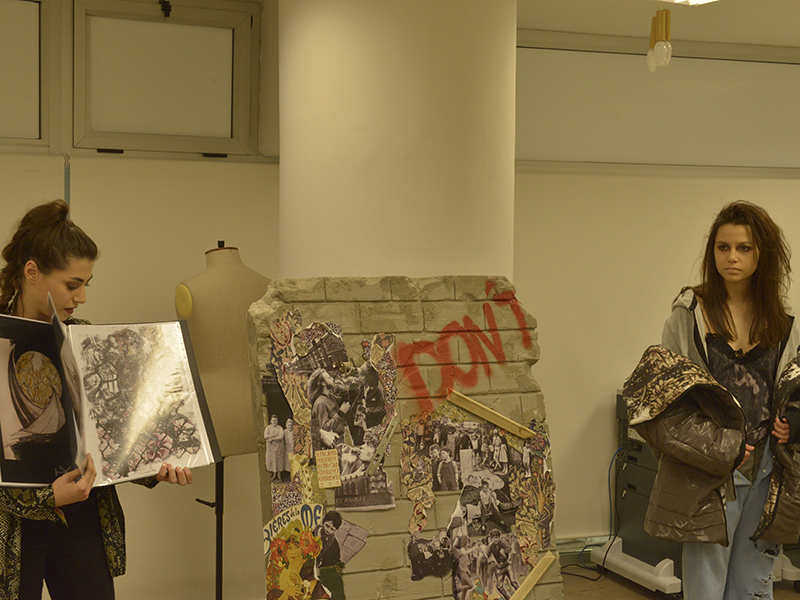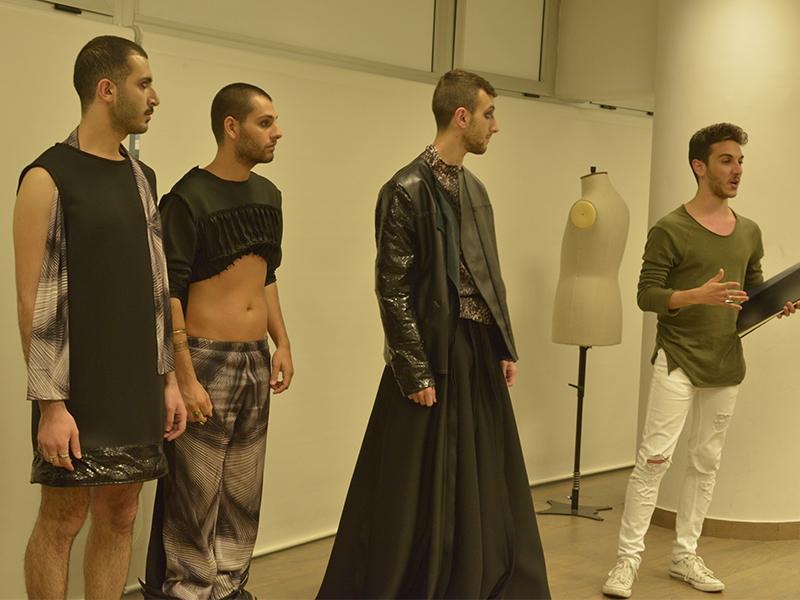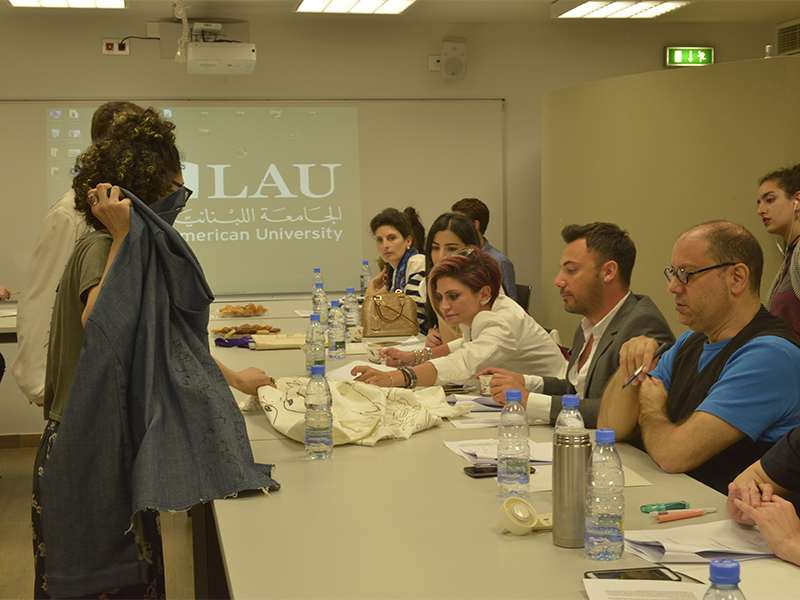 As part of the university's initiative to integrate local artistry into the curriculum, the LAU School of Architecture and Design teamed up with renowned tile design company BlattChaya last semester to give sixteen fashion students a unique opportunity to blend craftsmanship and heritage in their work.
BlattChaya owner Edgard Chaya revived his grandfather's company, established around 1881, and brought its products to international status. The intricate process used to create the traditional colored tiles ensures quality patterns that will last over time.
When students visited the BlattChaya factory in January, Chaya was eager to discuss his work, not only in terms of art, but of passion and entrepreneurship as well.
One of the goals of the university's collaboration was to inspire students to incorporate elements of Lebanese culture into their designs, exploring what it means to be Lebanese from different conceptual angles.
The students were also challenged to defy social taboos with their BlattChaya-based themes. Some used these patterns to discuss substance abuse and war; others chose to defy traditional concepts of gender.
"We really resist the definition of fashion as only about producing garments," Yasmine Taan, Chair of the Department of Art and Design said.
"It was an opportunity for us to show that fashion design is also about activism, it's about social issues."
In addition to opening important social conversations, the technical side of the students' work speaks to the extensive research and experimentation undergone to produce such innovative fashion products.
The fashion design program emphasizes both the creative and the physical process of fashion design.
Thanks to the program's Mimaki digital printer, the only one in the region found in an academic setting, students were able to produce repeat pattern fabrics. This was especially useful in channeling BlattChaya's designs through their work.
This machine prints both acid and reactive processes, meaning it is able to use a wide variety of fabrics including, wool, silk, linen, velvet through to silk chiffon and silk lycra.
Assistant professor Jason Steel of the United Kingdom's Royal College of Art mentored students throughout the semester as they developed their projects from scratch. He guided them as they not only produced compelling works, but also found themselves as designers.
"When one discovers one's own vision and who one is, then the work becomes easy because it's no longer outside, it's who we are," Steel said. "Our program is geared toward discovering who they are."
After consecutive weeks of working hands-on in the studio well into the night, missing social outings and family occasions, students presented their final designs on May to a fashion design jury, of which Chaya was a member.
Chaya described his reaction to seeing the student's final works.
"Everything was very impressive," Chaya said. "The potential, the ideas, the execution, everything was really good. They astonished me."
One student, Tracy Saad, reflected on the difficulty of communicating countless hours of hard work into a single final design presentation. In the end, she said that the experience was worth the effort.
"The process is amazing," she said. "It's nerve-wracking, it's exhausting, it's a lot of all-nighters, but it actually works."
The students of the fashion design program are, in order of their presentation, Tatyana Antoun, Salma Bou Matar, Sarah Saleh, Xena Daoud, Sarah El Zayed, Lea-Maria Nahas, Sarah Saifi, Majd Daher, Tracy Saad, Farah Abouljoud El Sayed, Rasha Bazzi, Yasmine Hassouna, Genny Haddad, Annis Ezzeddine, Diala Dabbous and Aya Hout.
The external jury consisted of Edgar Chaya, Caline Chaya, Hani Asfour, Ryan Houssari, Cindy Menassa, Vira Chakardemian, Yesr Saab and Mona Mrad.
The internal jury consisted of Tania Haddad, Niloufar Afnan, Lunma Darwiche, Missak HajjAvedikian, Vanessa Mouawad, Maya Mroueh, Jason Steel and Yasmine Taan.