It Could Be Rotterdam or Anywhere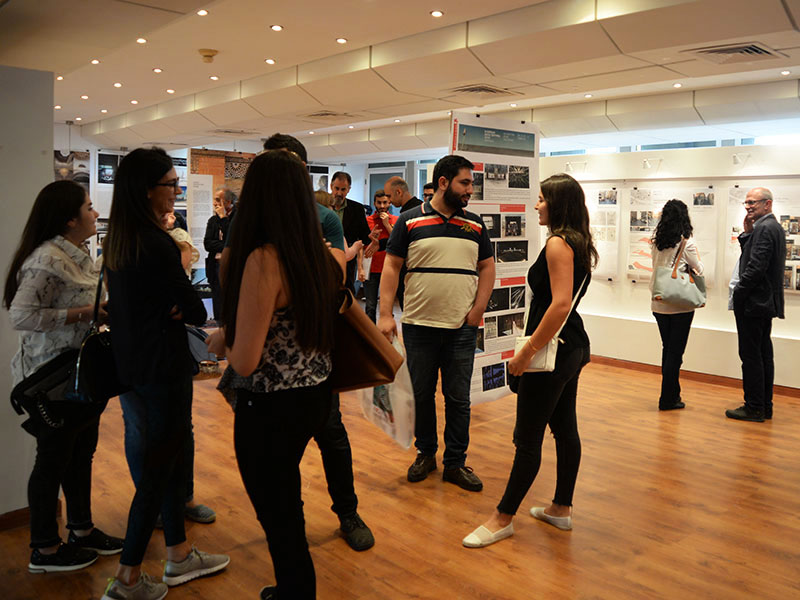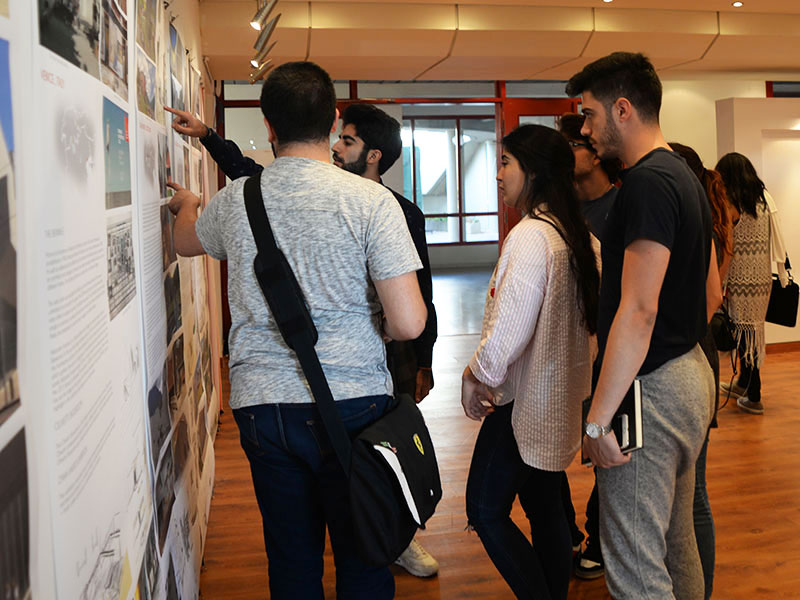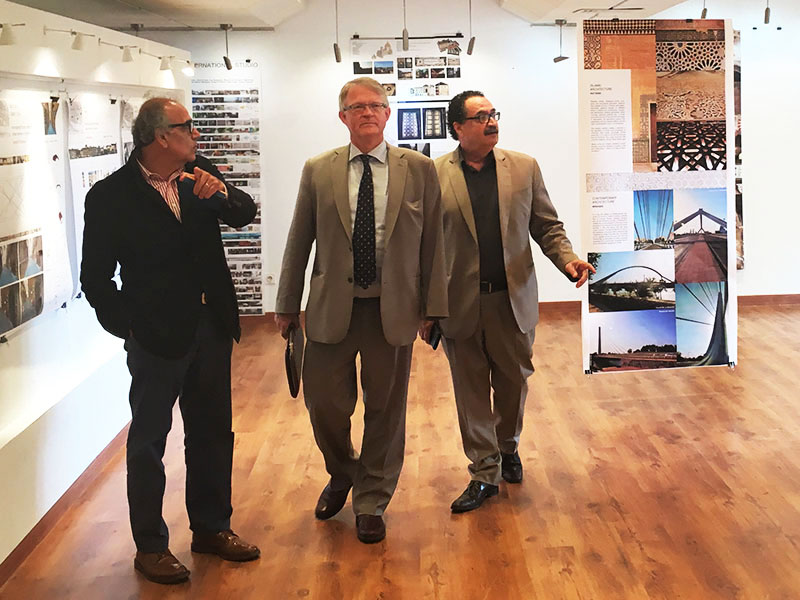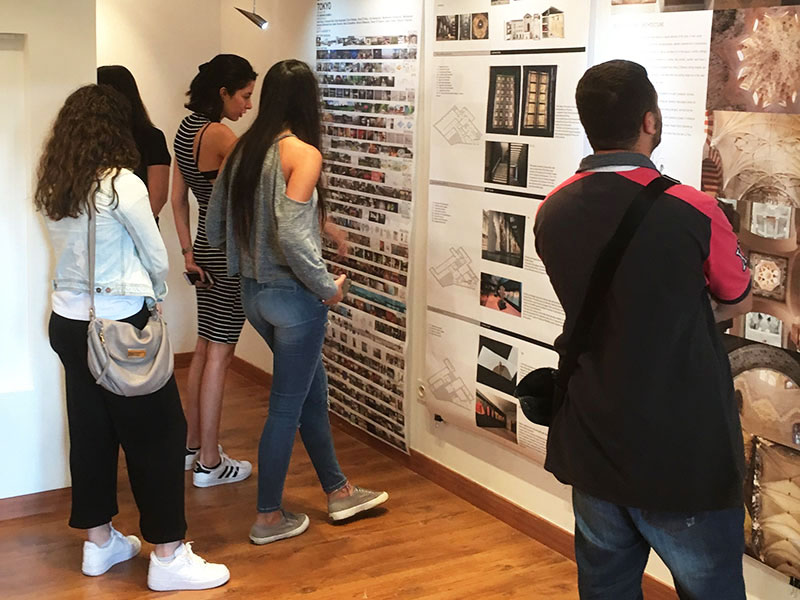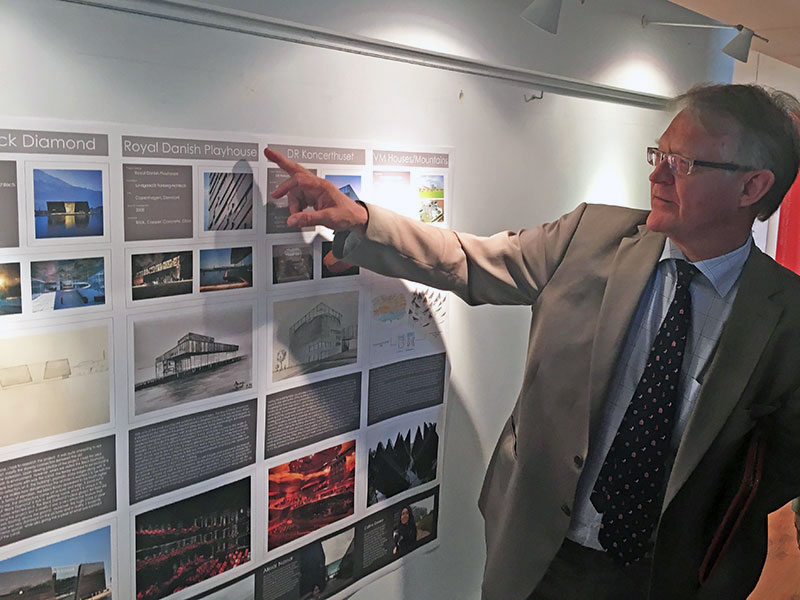 LAU faculty and students gathered for the opening of the International Studio Exhibition at the Byblos Campus on Thursday, October 20, 2016.
"As faculty of architecture and design, with over 25 years of academic commitment, our coursework has had a growing focus on education within and beyond campus boundaries," Dr. Rachid Chamoun, Interim Chair of the Department of Architecture and Interior Design, stated.
The international studio, an opportunity for students to travel abroad and study architecture first-hand, started back in 1998 with a studio course in Germany. This year it saw six studios traveling to a total of 18 cities, across eight different countries.
The exhibition showcases a series of panels made by the students of each studio to reflect on and share their experiences. "Each studio has its own logic, its own procedure, its own syllabus - traveling and discovering spaces," explains Pierre Hage Boutros, coordinator behind this summer's program.
With no set format for either the studios themselves - or how they were to present their findings - the panels on display are an eclectic mix of pictures, sketches, personal experiences and background research, with some more detailed and others preferring to let the images speak for themselves.
Helsinki, Stockholm, Copenhagen, Malmö, Rotterdam, Amsterdam, Basel, Lucerne, Chur, Milano, Florence, Venice, Madrid, Toledo, Córdoba, Granada, Seville and Tokyo - these were the cities in which third and fourth year students in architecture and interior design immersed themselves this summer.
"The idea was not to be passive [but] to be active," explained Marwan Basmaji, who led the Tokyo International Studio. "The immersion experience was important… We wanted them to really live it, even if it is [just] for ten days."
The Tokyo panel features a series of photos of the 30 buildings studied while visiting the city, half of which had been assigned to individual students beforehand to research and present on site to the rest of their group.
As well as studying Tokyo's architecture, the group attended lectures, met with architects, sailed along the river and participated in the Obon festival, the traditional Japanese celebration of death. Immersion in Japanese culture seems to have had as big an impact on the students as the architecture. "The Japanese are always willing to help; they have a great sense of respect for everyone. The streets of the cities in Japan were themselves an experience," said Omar Kalach, who visited Tokyo with Basmaji.
Panels for the Rotterdam/Amsterdam studio show a similar appreciation for culture, with a mix of photos, sketches and even water colours, produced by students as they cycled around the cities. Lynn Tannir, who took part in the Netherlands studio, spoke of the experience's cultural impact. "You get exposed to a lot of different things and it expands your cultural knowledge," she said.
Other groups, such as the Venice/Florence studio, interacted with students from those cities, experiencing both their architecture and their teaching methods.
While the students will be presenting their findings through more detailed projects in the spring semester, this exhibition has allowed each studio to relate their findings to each other, Hage Boutros explained. The opening gave students the opportunity to "share their own experience, and to actively engage" through presenting their panels to the audience.
The exhibition was displayed at the Rima Hourani Exhibition Hall until October 27, 2016; with further projects to follow in the spring semester, along with an architectural forum planned to include architects from the participating cities.