More than Letters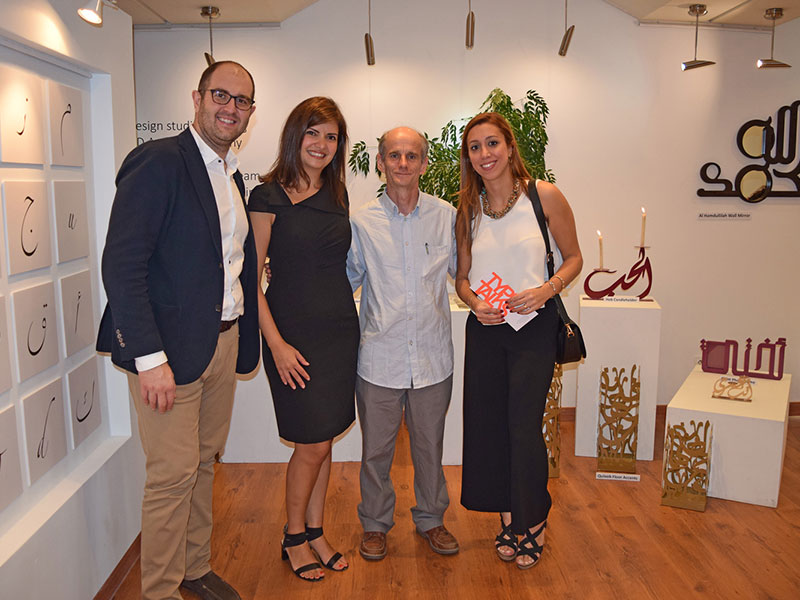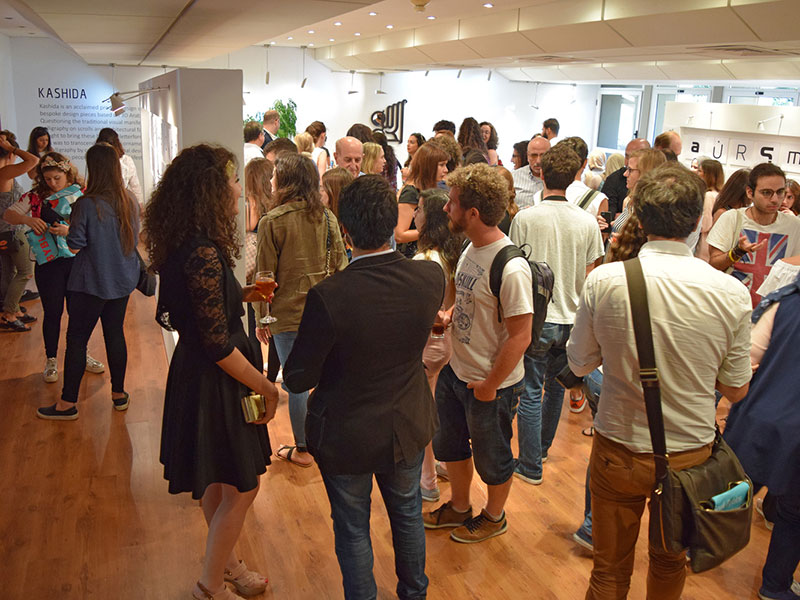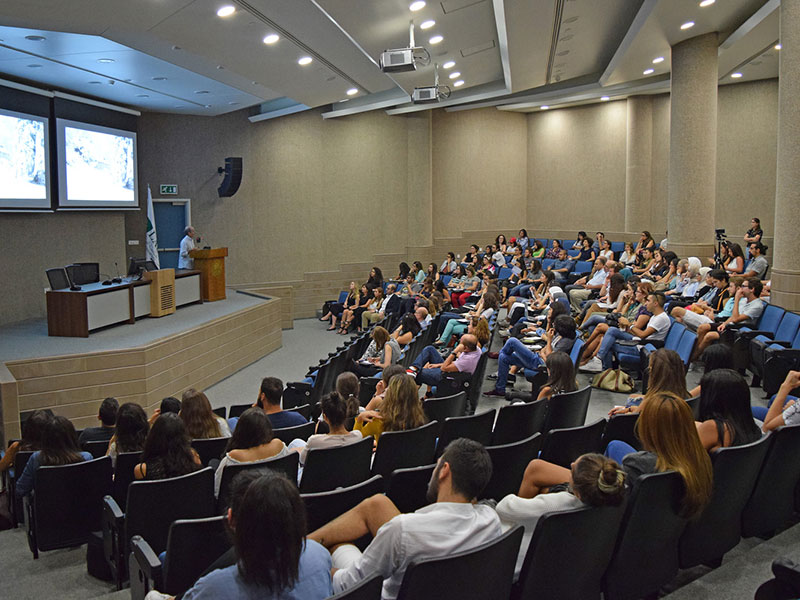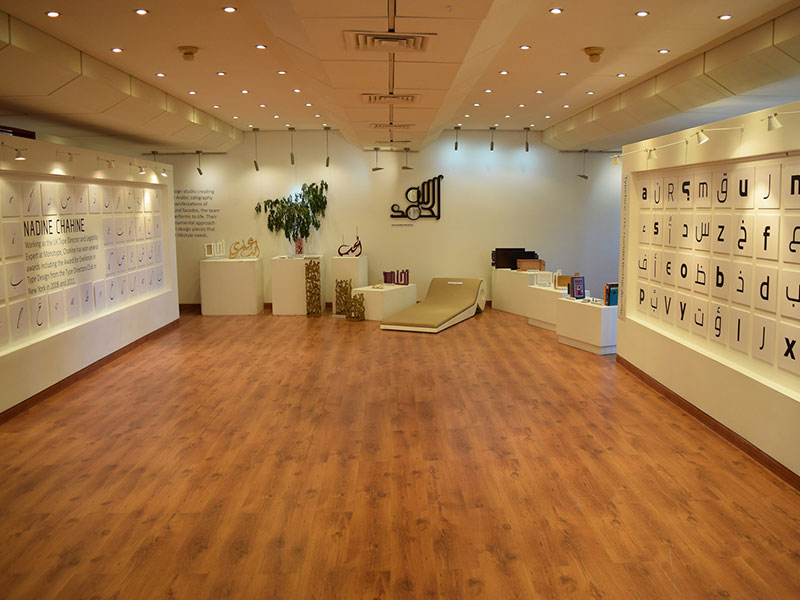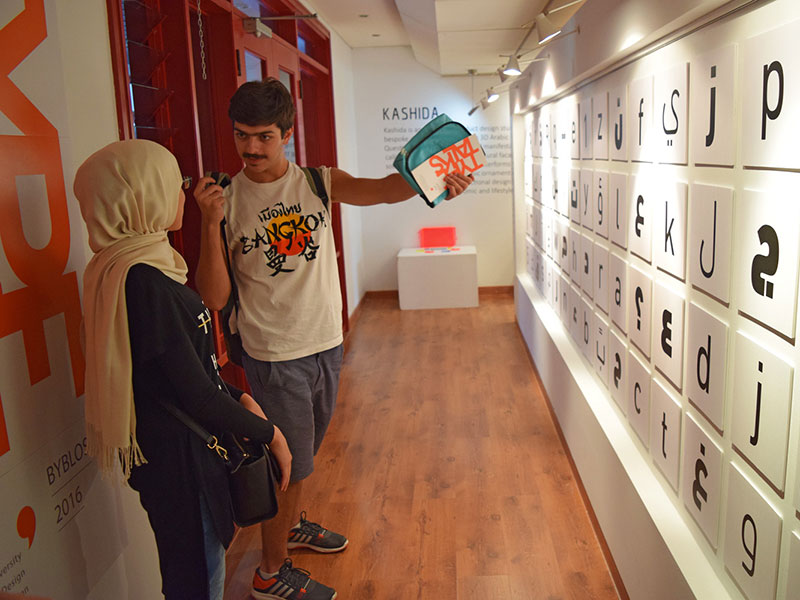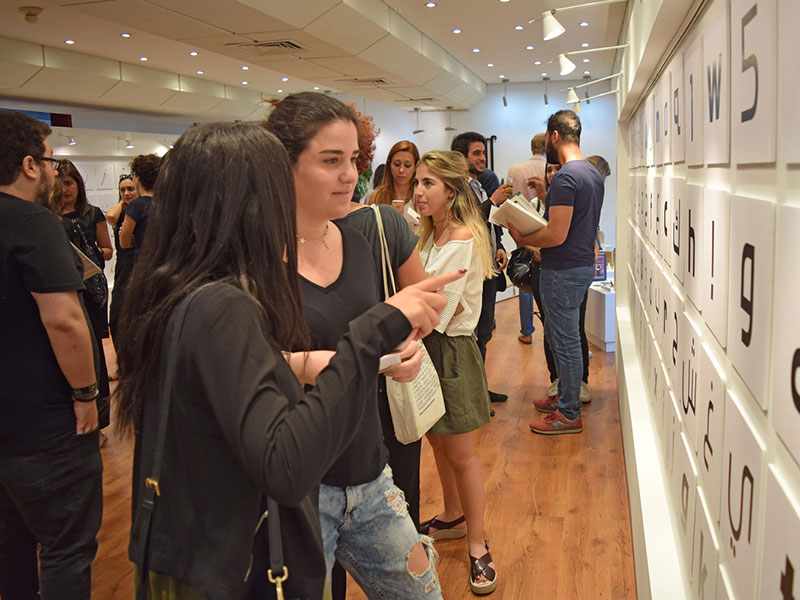 The second annual TypeTalks event, hosted by the Department of Art and Design at LAU's Byblos campus, welcomed acclaimed designers and typographers to inspire the next generation. Chagoury Health Sciences Center Auditorium was filled with students, faculty, and practicing designers to see John Neilson, the founders of Kashida, and Dr. Nadine Chahine speak about their work and motivation.
Melissa Plourde Khoury, Associate Chair for the Department of Art and Design at the School of Architecture and Design, opened the event by reminding the attendees of the ancient connection Lebanon has to the written word. The Phoenicians are believed to have invented the oldest verified alphabet in Byblos roughly 2,000 years ago. "Letter forms are an essence to our everyday lives, not only for their communicative value but their aesthetic and cultural meanings," Khoury said in her introduction.
The speakers at this year's TypeTalks embodied the bridging of past and present, as well as practicality and beauty in their work.
John Neilson is a letter carver, chiseling words into stone for memorials, plaques, public art, architectural projects, signs, and sculptural pieces. He taught a guest workshop in the week before the event, giving LAU students a window into the strong British tradition of letter carving in stone - its history, masters, applications, and creative process.
Amidst pictures of his "studio" off the back of his home in Wales and examples of his work - both the formal and more free-wheeling - he stressed that design was at the heart of the process. "Even if the letters look like a font or a typeface, I'll have designed them… they're letters I've designed specifically for the job," he emphasized. "It is more about the design than it is about the carving."
On his first visit to Lebanon Neilson said the students were very receptive to a new form of letter design and production. "They took to it and they worked really hard, especially the carving. They put a lot into it," he said.
The work of the next speakers also has design at its heart, though wedded with functionality. Elie Abou Jamra and Mirna Hamady wanted to create bespoke design pieces based on 3D Arabic calligraphy. Now as Chief Executive Officer and Creative Director respectively at their product design studio Kashida, they're turning the Arabic script into furniture, homeware, and custom items.
"We want to leave a touch of our culture and tradition in a contemporary way," Abou Jamra told the audience. Their talk detailed their design insight as well as how they went about building their idea into a thriving business.
"We wanted to bring the Arabic letter form closer to us, and to the home," explained Hamady, showing slides of their designs that range from a sleek and simple lounge chair to elegantly complex calligraphy carved into table tops. Abou Jamra pointed to the "power of design," as he put it. "It is integrated into everything," he said.
This was a theme of the last speaker's talk as well. Described by a senior graphic design student, Mario, who participated in her guest workshop as "a superstar in the type world," Dr. Nadine Chahine's work has been honored with myriad awards and accolades. While still very connected to her Lebanese roots she has had an international career and is currently the UK Type Director and Legibility Expert at Monotype.
Chahine sped through recent trends in both Arabic and Latin type but also spanned history, politics, and what pushes her to design. "We do not design in a vacuum," she said. She has worked extensively creating Arabic companions to popular Latin typefaces for different purposes, including branding and reading. "These kinds of typefaces are trying to bring that contemporary, professional look into Arabic," she explained.
She explained how her motivation to design comes in part from a sense of duty, a need to express herself as an Arab in the world today. It's important for her to give others the tools to do so as well, through not only her designs but also teaching. "That's how you create a chain effect," she said after her talk. "You learn from one and then it's your turn to teach the next one."
Abou Jamra agreed, saying of sharing their work with students: "It reminds us of why we are doing this, why we started, and where we are aiming to be in the future. It puts things in perspective."
This is a driving factor behind bringing these speakers to LAU to share their knowledge with students. "I brought… a couple people who are [from the region] but are doing really interesting things on an international level, but related to a local context, to give our students the opportunity to see what they can do," Khoury said.
In this way the event provided a window into some of the pathways available to LAU's future designers. "I liked the variety," Mario said, standing outside the Rima Hourani Exhibition Room where works by the speakers will be showcased until September 30. "There was someone from a business angle, someone who is really a designer, and an artist," he added. "I really enjoyed it."