Celebrating Lebanese Art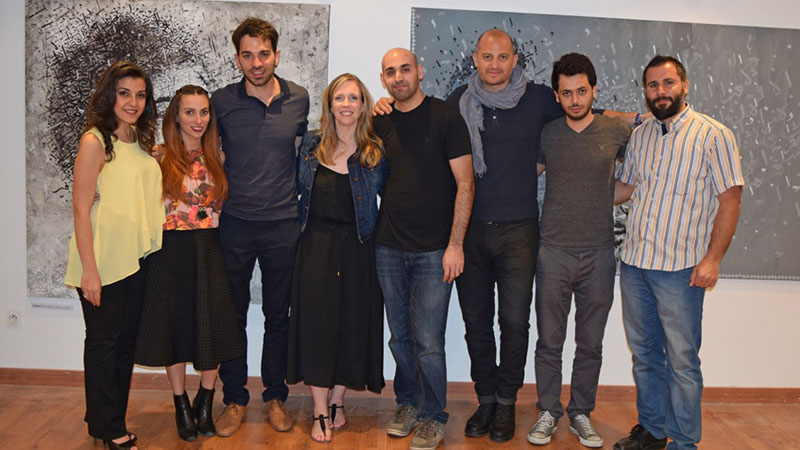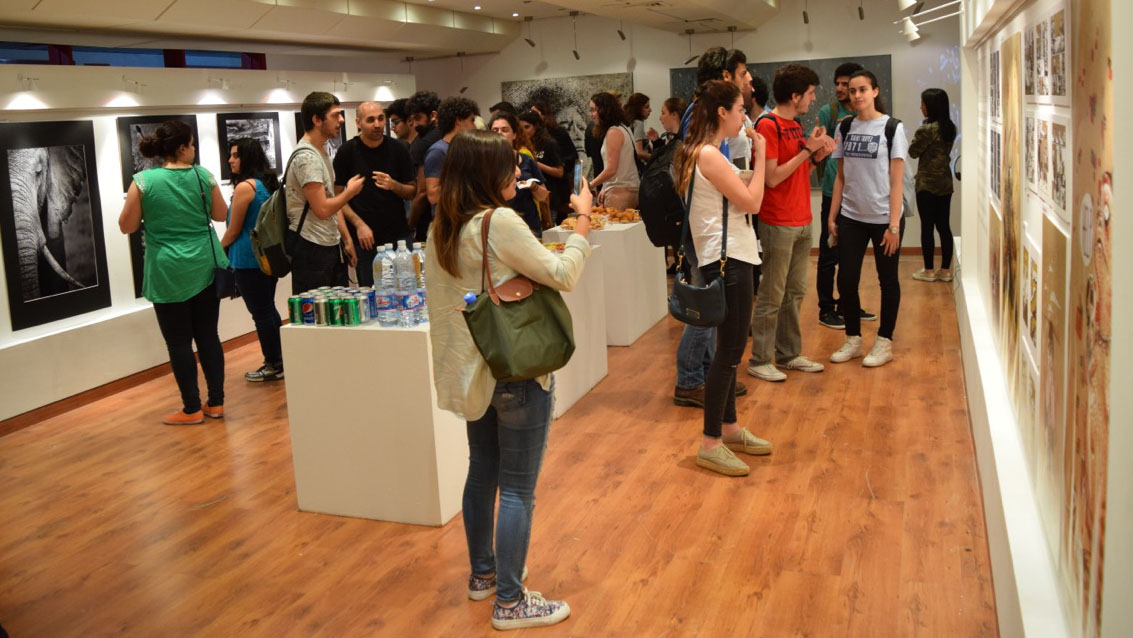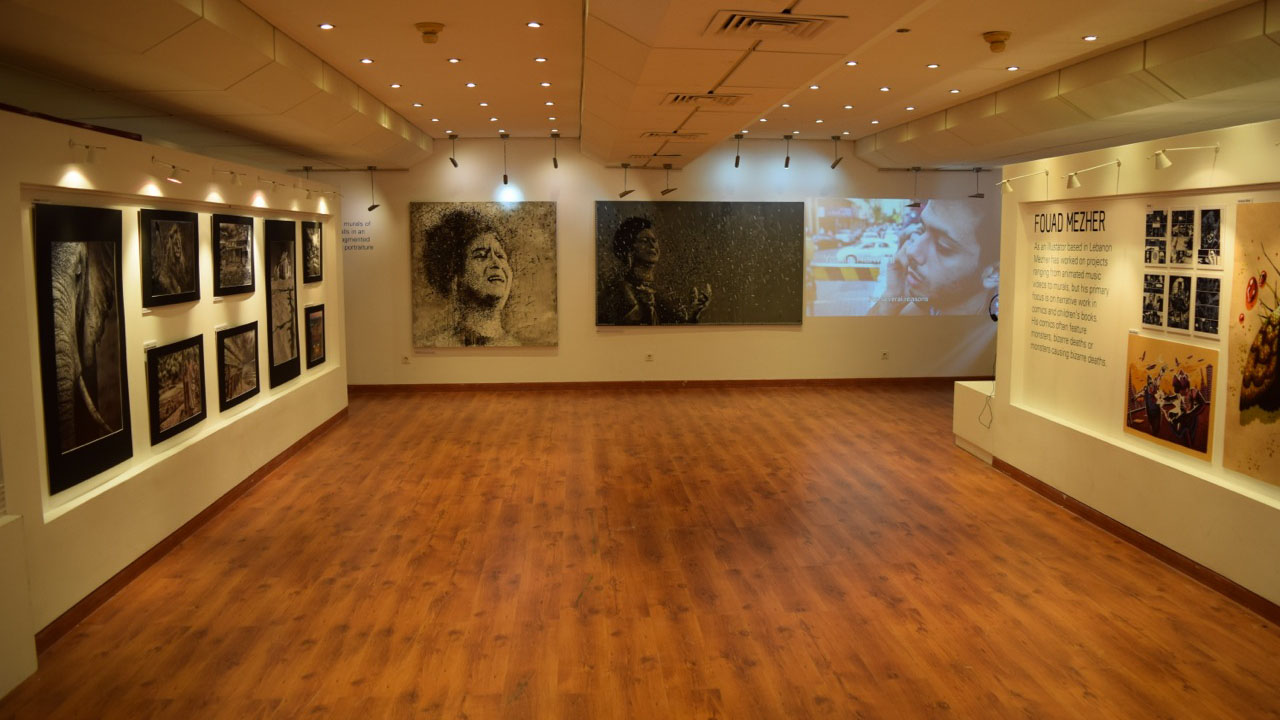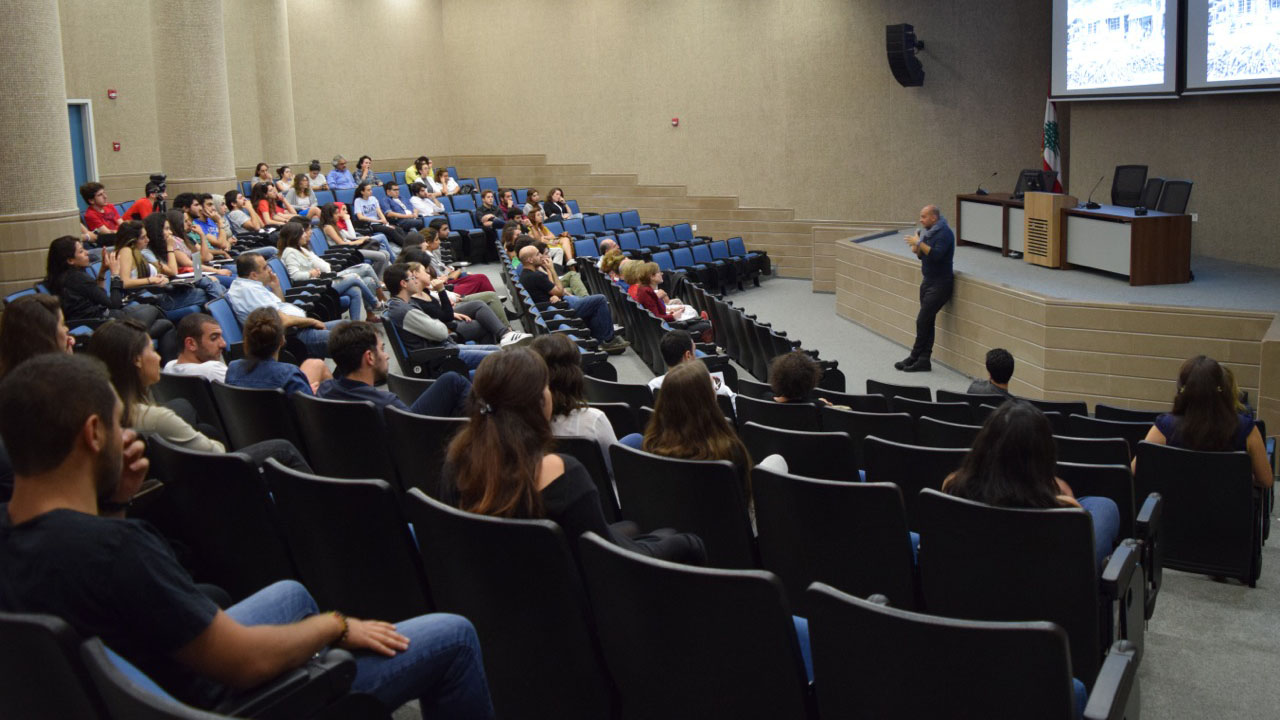 The first of the Art + Design Talks aimed at fostering and celebrating Lebanese art and art to do with Lebanon was launched last week at the LAU Byblos campus. The event's organizer Melissa Plourde Khoury is the Acting Associate Chair for the Department Fine Arts and Foundation Studies at the School of Architecture and Design and founded this potentially annual event in the hopes of providing an "opportunity for Lebanese artists and public to gather and celebrate local art."
The artists and designers invited to this first iteration are internationally renown in their own right and producing work that is both pushing boundaries and reflective of their Lebanese roots. "All of these artists come from Lebanon. I want our students and the community of Byblos to celebrate the great work coming from the artists of this country," Khoury said standing outside the Rima Hourani Exhibition Room where works by the featured artists were shown between the 25th and 29th of April.
Before the exhibition reception product designer Carlo Massoud, illustrator Fouad Mezher, photographer Christian Ghammachi and painter Yazan Halwani talked about their work and their journeys as artists.
Massoud, who opened his eponymous studio in Beirut in 2013 showed the work and told the stories that have shaped his professional arc so far. He talked of finding inspiration in political or cultural issues debated or challenged in the public discourse, like the veil in Europe or the building of the Louvre in Abu Dhabi – topics that informed two of his pieces shown in this exhibition. Despite obstacles and disappointments, Massoud found great success with these projects, in part due to the controversial nature of the subjects as well as his own commitment and tenacity.
Highlighting the frustrations and successes he has met in his work was a way to share some encouragement to aspiring designers and artists in the audience. "Don't lose hope in what you think or what you do," he said at the end of his talk, "because there is always an opportunity somewhere, and there are always people who are willing to help you in what you do but you have to fight for it."
Fouad Mezher's "The Sleep of Income Produces Monsters" played on this theme as well. He purposefully chose to "show work no one will pay me for" and talked about the compromises one makes to earn a living as a designer as well as the creativity this reality encourages. His comics and characters were often dark and provocative, featuring monsters, death or violence but always with a playful or satirical edge. "No one pays you to draw things like this," he said, "but if you like it, make it and eventually people will pay you."
Christian Ghammachi's work is a testament to this sentiment. Having had a longstanding successful career as a lawyer his move into photography was driven by passion. The importance of having passion for one's work was the focus of his presentation. In describing his journey from a dedicated hobbyist to a fulltime photographer and then founder of his own production house Two Wheels Across which recently completed the much feted "Rise Above Lebanon" video for the Lebanese Ministry of Tourism. He urged the audience not to wait eighteen years to pursue a dream as he did, saying, "don't be afraid to do exactly what you want to do…because when you're passionate about something, it's contagious."
Ghammachi's photography has been noted for his treatment of places or details that are otherwise disregarded. This theme runs through the work of the final speaker, muralist and painter Yazan Halwani. Halwani's work is impossible to miss as it sprawls across the sides of buildings all over Beirut. His work is inspired by a desire to celebrate and preserve shared memories of his native city. He has decorated the city's walls with large-scale portraits, from the famed singer Fairuz to a homeless man known in his neighbourhood, that come alive with decorative use of Arabic script.
He told the story of his beginnings as a street artist drawn to paint on the damaged cement walls of the city and the insreactions of the people in his life and in the street, from his mother teasing to police officers grabbing a brush and filling in gaps in a mural. These and the other friends or passers-by who helped in his work, either influencing it or lending a hand in creating it, shaped his work and success, "someone will always be there to support and help you" he said.
For the students at LAU, the opportunity to meet Lebanese artists and designers that are internationally recognised is encouraging. Lynn and Sandra, two seniors studying graphic design both took something away from the event, "we didn't know about all of these artists but to meet them and hear them talk about their work is very inspiring." The message the speakers wanted to impart hit home as well, "We're graduating soon and we're still kind of lost as to what to pursue after that so this was very helpful," Lynn said. Sandra agreed saying, "they gave us hope."