Questions for Answers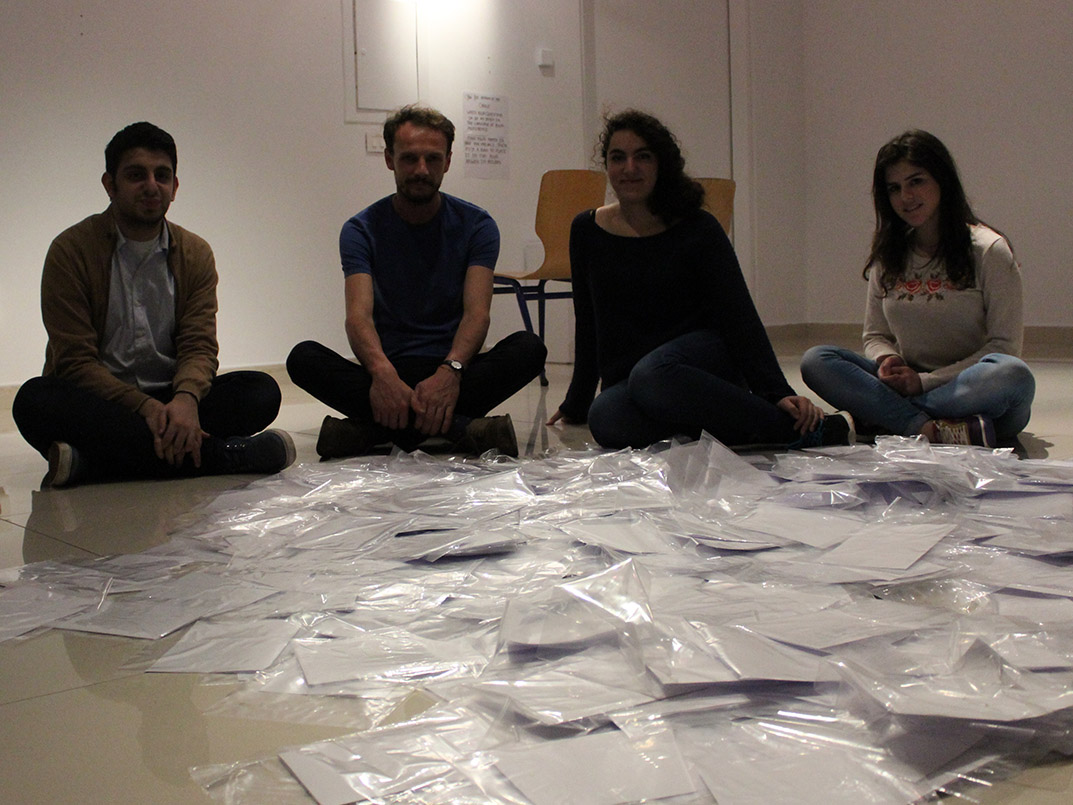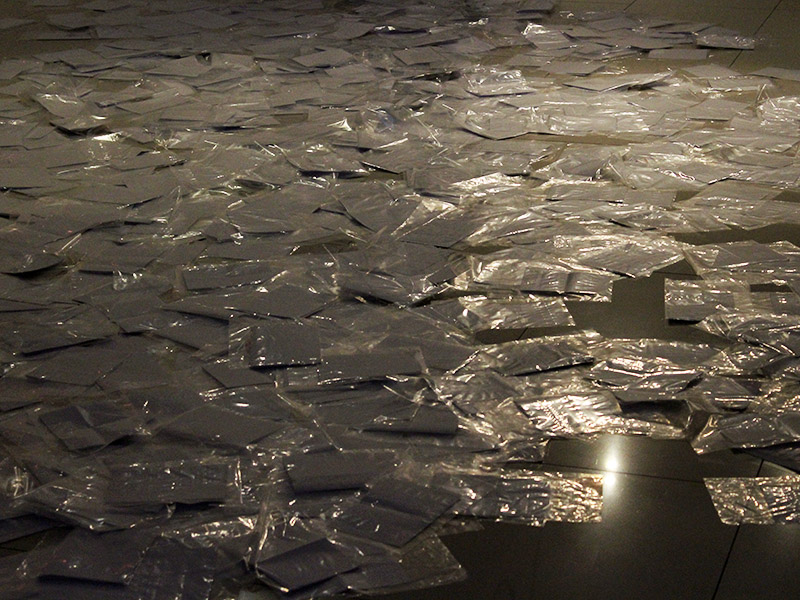 Traditionally, an oracle doled out wisdom, guidance and even glimpses into the future. They were seen as infallible sources of answers. Earlier this month, students at LAU had the opportunity to create a new kind of oracle, one where there are only questions.
This is the concept underpinning the Bologna based art collective Antonello Ghezzi's project, The Oracle. The duo comprised of Nadia Antonello and Paolo Ghezzi, have brought this collaborative art piece to several universities, each iteration taking a different shape to reflect its context.
Here in Beirut, three 2nd year architecture students became the primary collaborators, working closely with Ghezzi over two and a half days. Julia Aridi, Samer Aouad and Jalal Moghrabi were joined by roughly fifteen other students from the School of Architecture and Design for the initial brainstorm on how to focus and present the project in a Beiruti context.
The students then set out to speak to people on and off campus, friends, family, and strangers of all ages and backgrounds. For Moghrabi this was one of the rewarding and challenging parts of the project, "I am really happy I was involved because I made a lot of new friends. It gave me an opportunity to meet people I see around campus all the time but haven't spoken to."
They asked each person to come up with a question they would put to an oracle, eventually gathering around seven hundred anonymous questions ranging from the light-hearted to the philosophical.
"It shows you how people can react really differently to the same thing" said Moghrabi, "For instance, I pulled a question that was simply 'When?' And it was the perfect answer. Whereas my friend pulled a question that was something about meeting Megan Fox. Some people took it seriously and some people just had fun."
The piece was installed in the Sheikh Zayed Hall for three days after the workshop and its presentation was a key aspect to the contextualising of the project. According to Julia Aridi, Ghezzi was clear they should try not to use anything that couldn't already be found on campus. "It challenged us to scavenge things and make something out of nothing," she said.
In imagining how they could reference something specific to Beirut, the students landed on the on-going garbage crisis. "We wanted to make a statement about the garbage problem – placing the questions in these sterile clear plastic bags on the floor, so it looks dirty but is also clean."
Attendees were invited to write a question and exchange it for one in the bags that would act as their oracle 'answer'. This idea of answering a question with another question is an example of the use of poetics and narratives that is the hallmark of Antonello Ghezzi's work, according to the Chair of the department Ms. Silia Abou Arbid. "There was an emphasis on the importance of finding the core message of a project and focusing on that instead of the technical details of how to get it across," she said.
For the architecture students collaborating with Ghezzi, the focus on message was a break from the norm. "As architecture students we don't get to work as much with fine artists," said Aridi, "But it's very good to have an artistic insight in our work. We're used to working on technical things, but the concept is also important."
Aouad agreed, saying, "It was really about the process. It was a similar process as design but was a different experience than working with architects or graphic designers. It was loose, free, poetic - let's get the message and that's it, for an architect it's very much about detail."
For the participants the best part of the project was the experience they took away from it. "It's not something you get a chance to be a part of everyday," said Moghrabi.
LAU students are in luck though, according to Abou Arbid there may be more opportunities to collaborate with Ghezzi and the collective in the future, "This was just the first encounter."