End of Year Fine Arts Exhibition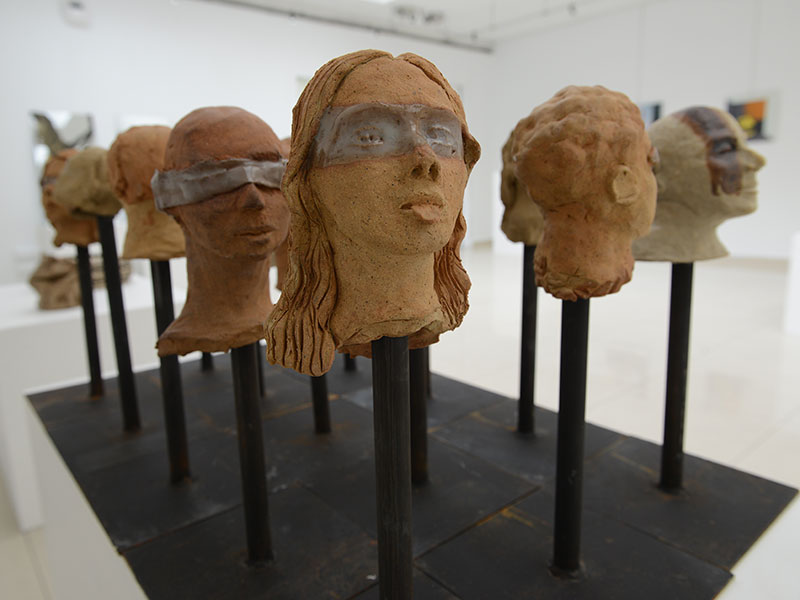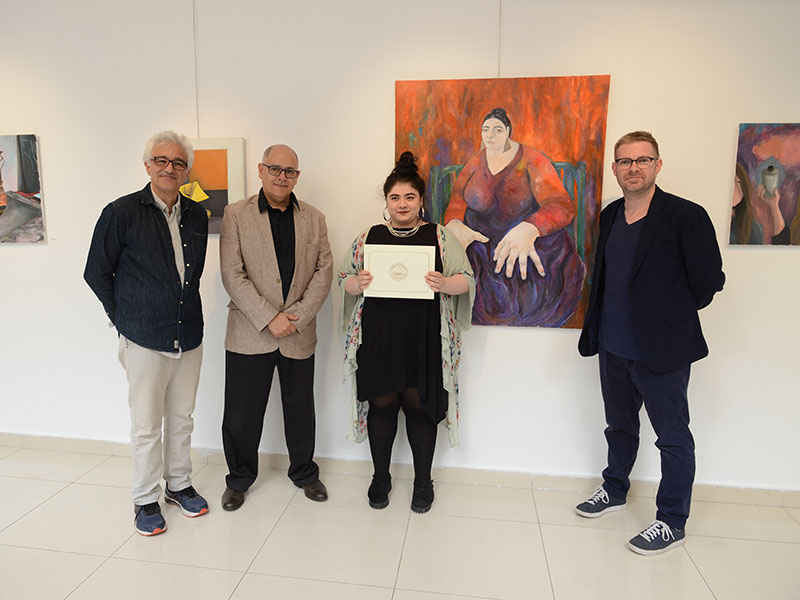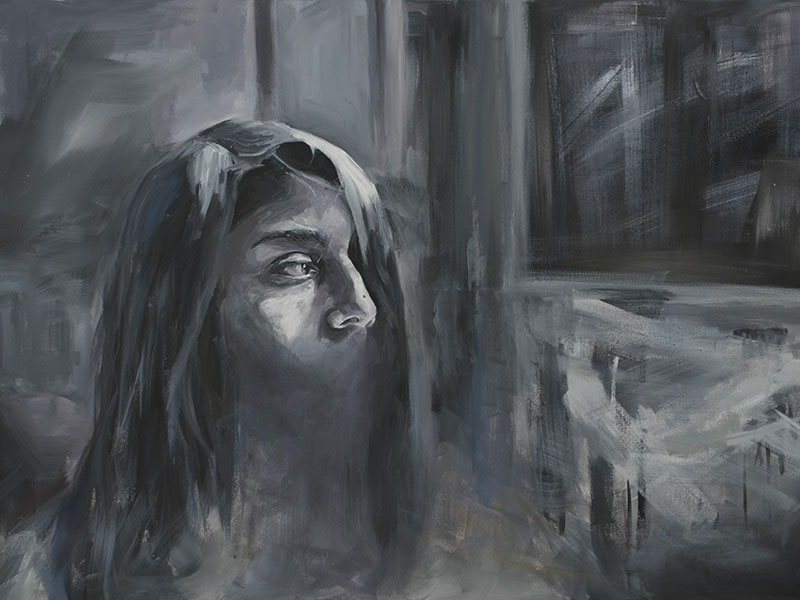 LAU's Fine Arts exhibition was an opportunity for celebration; to share work by students with faculty members, to reflect on a year's hard work by all and to view the department's work as a coherent whole. During the academic year, the professors' task is primarily to introduce students to their creative potential and to various media, concepts and themes. The high quality and competitive output displayed is down to the students' skills and dedication but also the professors' who are "excellent professionals in the field", according to Hanibal Srouji, they are all practicing artists who regularly stage their own exhibitions keeping them very much in touch with the contemporary art world. Their teaching approach relies not only on transferring technical skills but also conceptual and philosophical themes, questioning their practice:
"what does it mean today to paint a painting, what does it mean today to make a sculpture, what does it mean to take a photograph today? How do we think of a video, a 3D object, a painting, an image? All these questions that are raised through education […] continuing my own research but questioning all these possibilities with the students and seeing how they react too. […] evolving with the students in terms of questioning what art making is today".
Sheikh Zayed Exhibition hall was brought to life by students' work from across the Fine Arts Department displaying their finest work from the past academic year. The exhibition marks a new beginning for a department which "is in the process of re-launching their program", reflects the Interim Chair of Department, Lee Frederix's, desire to "to find a new structure […] designed to be much more in step with what's happening in the contemporary world […] to inject the program with some things that [the department] feel are missing". Part of this re-launch is embodied in the curation of a "reduced exhibition" featuring select work from each level chosen by the teacher to "best represent the class that they taught". This is in contrast to previous years' exhibitions which were spread out through all studios.
The audience gathered was comprised primarily of faculty staff and students, all there to celebrate the work and evolution of the young artists, in the presence of the School Dean, Dr. Elie Haddad. Serene Ghandour was awarded the certificate of excellence for her output throughout the academic year, a recognition from faculty members who were very impressed with the work that she had produced. As Lee elaborated: "She's taking chances. She's producing good work but it's also about the process that she's going through as a young artist which is really not easy in Lebanon." Although very enthusiastic about Lebanon's art scene, he is very aware of the work that needs to be put in in order to maintain this level of quality.
A good ambassador for the high class education offered, Serene describes her time so far at LAU as "life changing". As she explains the thought process and concepts behind her imposing and considered painted self portrait she muses on the change she has seen in herself as an artist: "it's a drastic change because not only do you practice but you also learn how to see, observe things (and transfer them onto paper unlike just drawing for the sake of drawing) and also the research that goes into it and the professors who taught me really support the students and allow us to grow and express ourselves, not just paint things as they are […] I want to do this for the rest of my life and this [the certificate] is just the push to keep going and keep working".