SArD Welcomes New Faculty Members - 2018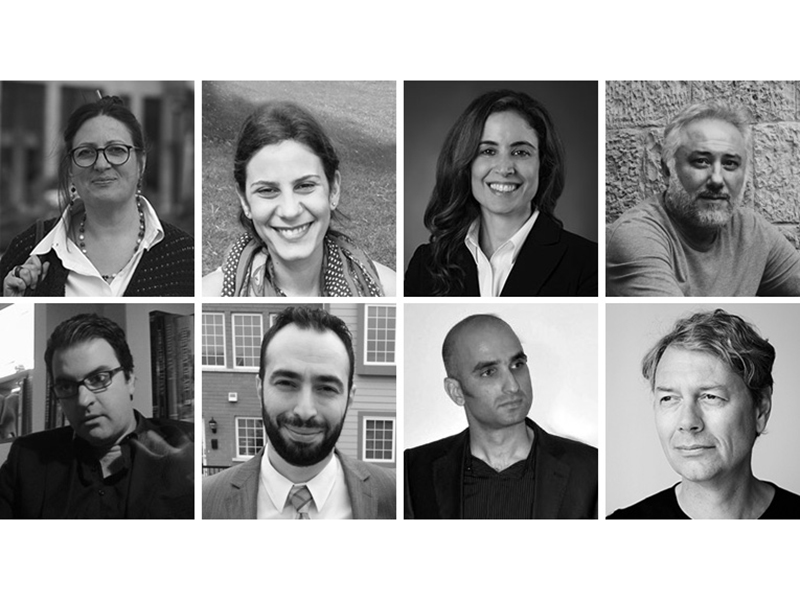 The School of Architecture and Design at LAU is proud to welcome eight new members to its growing faculty body. These additions will further invigorate the School's programs, adding distinguished scholars and professionals to its ranks. Joining the School are Dr. Paola Ardizolla, Ms. Karma Dabaghi, Dr. Marwan Basmaji, Mr. David Aouad, Dr. Mohamad Araji, Dr. Per Johan Dahl, Mr. Mohamad Hamouie and Ms. Maria Bahous. Here's some information about the new members of the SArD Family.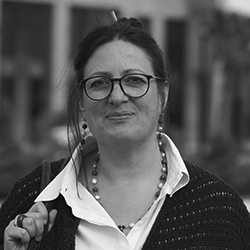 Paola Ardizzola, has a Ph.D. in the History of Architecture and Urbanism from G. D'Annunzio University, Pescara (Italy). She was the founder of the Department of Architecture at School of Fine Arts and Architecture at Antalya International University (Turkey) in 2013, where she served as Executive Dean and Department Chair until August 2017. She is a member of the European Architecture History Network, and the International Association of Aesthetics, as well as the National Committee for the Celebration of the Centenary of Bruno Zevi (2018). From 2009 to 2013 she served as chief at MusAA- Museum Architecture Art, a non-profit institution founded in 2009 in partnership with the German institution Forum für Baukultur after the tragic events of the earthquake in L'Aquila (Italy), for preserving the collective memory of local art and architectural heritage. Since 2009 she has been organizing Summer Schools in Italy for international students with a multidisciplinary approach, which includes architecture and urban history as first step of analyzing any architectural context.

Karma Dabaghi earned her Master of Design in Designed Objects from the School of the Art Institute of Chicago after completing a Bachelor of Architecture from McGill University in Montreal. Dabaghi is an architect and product designer, who taught at the School of the Art Institute of Chicago, where she ran a number of studio-based and lecture classes between 2009 and 2016. She also led multiple Design Thinking workshops and helped build the Executive Design Thinking Program for Professionals. Outside of academia, she worked with a start-up company, imagining design solutions for various projects. Her design work includes collaborations with international design companies such as Bruce Mau Design, where she contributed to a research project on the future of Chicago's Burnham Plan. Her collaborative work with DuPont and Danese Milano was featured in Intramuros and Core77, and exhibited at Neocon, Chicago and at FuoriSalone, Milan. She is presently working on establishing a conceptual studio practice that addresses academic design discourses and simultaneously aims at changing existing social conditions. Ms. Dabaghi has been a Visiting Faculty at the LAU School of Architecture & Design since Fall 2016 and was recruited as Assistant Professor in Fall 2018.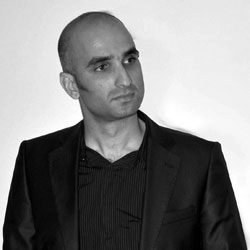 Marwan Basmaji joined LAU in Spring 2016 as part-time faculty member in the School of Architecture and Design. After completing his architectural studies at USEK (1992-1999), he received the Japanese Government Scholarship to pursue his Master and Doctoral studies as a member of Tadao Ando Laboratory at the University of Tokyo in Japan (2001-2008). During his studies, he also worked at Arata Isozaki and Associates, before establishing Basmaji and Bielinska Architects (BBA) along with Kamila Bielinska-Basmaji. Since then, he divides his professional time between commissions, competitions and academic activities. He taught, directed design workshops, and was a guest critic at various institutions in Mexico, Poland, Switzerland, Tunisia, Bahrain, Lebanon and Cyprus. In 2012, BBA studio won the Young Arab Architects Honor Award, co-organized by CA'ASI, Venice Biennale 2012 and the World Arab Institute. In 2013, BBA studio won the International Union of Architects Award for Young Architects-Leonardo Award, for the design of Barbar Temples Visitors Center in Bahrain, a commission from the Bahrain Ministry of Culture. Other awards include the 1st prize in the Future Vision Leisure Architectural Competition, Austria; the 2nd prize in the Environment Competition by ESCWA-UN, Lebanon; the 3rd prize for the Wodka Museum in Poland and the Award of Merit in Kobe International Biennale, Japan and Nomination for the Lebanese Architects Awards, Lebanon.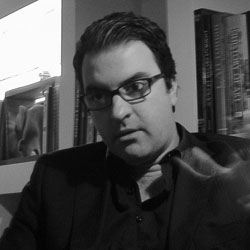 David Aouad studied architecture at the University of Montréal, School of Architecture, where he received his Bachelor of Architecture in 1996. He holds a Masters in Urban Planning from the Académie Libanaise des Beaux Arts (MSc. Urban Planning, 2014). David started an independent practice in 1999, and has been an active member of the Lebanese Order of Architects, Tripoli since then. In 2003 the teamed up with Juliana El-Haddad to establish the firm David Aouad | Juliana El-Haddad | hands. Over the past 13 years, his office has been active in many countries, dealing with projects of various types. Specialized in architectural, interior and landscape design, the office handles projects dealing with commercial, residential and multi-functional spaces. Their main concern is to approach contemporary design issues through an innovative and creative process, leading eventually to smart and adaptive solutions to meet client's needs. Besides his practice, and since Fall 2001, Aouad has been teaching as an Adjunct Faculty at LAU. He now joins the School as a full-time Practice Lecturer.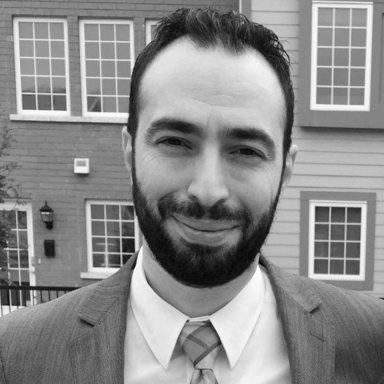 Mohamad Araji received his education in Lebanon and USA with an M.Arch. from the University of Arizona and a Ph.D. in Architecture from the University of Illinois at Urbana-Champaign. He is a licensed architect, a LEED accredited professional and member of several environmental and architectural societies, councils and associations. He has several publications in numerous scientific peer-reviewed journals. As a practitioner, Dr. Araji has worked at leading architecture firms in the United States, Canada, and the Middle East. His experience in Chicago involved several projects of consequence at the international and award-winning Adrian Smith + Gordon Gill Architecture LLP, including: the Chicago DeCarbonization Plan, the 103% surplus-energy Masdar Headquarters, and the world's tallest building, Kingdom Tower. Part of Dr. Araji's research was earlier fulfilled at the Smart Energy Design Assistance Center and the Building Research Council at the University of Illinois at Urbana-Champaign, USA. He has taught at the University of Illinois at Urbana-Champaign and Abu Dhabi University in the UAE, and lectured at several American and European universities. Dr. Araji held the TÜV Süd Stiftung Visiting Professor at the Faculty of Architecture at the Technische Universität München. He has further been a Guest Scientist at the Oskar von Miller Forum in München, Germany. He is currently an Assistant Professor at the University of Manitoba, and will be joining LAU as a Visiting professor for the academic year 2018-19.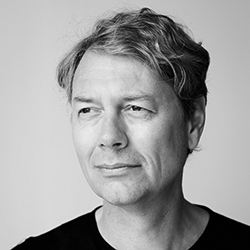 Per-Johan Dahl is an architect and researcher. He holds a Ph.D. in Architecture from University of California Los Angeles, MArch from Lund University, and UC in Civil Engineering from Blekinge Institute of Technology. Currently an Associate Professor at Lund University Department of Architecture and the Built Environment, Dr. Dahl has taught at several universities in Europe, Hong Kong, and the U.S. He is faculty and board member of the Research Institute for Experimental Architecture (RIEA) and co-founder of smog studio. Dr Dahl's research interests concern architecture in urbanization, with an emphasis on materiality in digital culture, the politics of urban form, and emergent building types. He pursued his post-doctoral research as a Visiting Scholar at Columbia University. He is professional member of the American Institute of Architects, the Swedish Association of Architects, and the Hong Kong Institute of Architects. His research and practice has been published and exhibited internationally.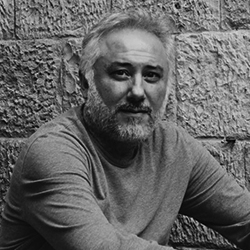 Mohamad Hamouie graduated from the American University of Beirut in 1983 and started his private practice in Saudi Arabia in 1993. His first built project was a central mosque in Albania, completed in 1995, which was shortlisted for the Aga Khan Award for Architecture in 2001. His comprehensive knowledge of history and awareness of local context produced award winning designs in the Gulf, like the City Centre of Salalah in Oman, and a craft community in Yazd, Iran and a commercial complex in Al Khobar, Saudi Arabia. Before fully embarking on his professional career, Hamouie taught at the American University of Beirut from 1983 to 1987. He collaborated with Friedrich Ragette on a course in Lebanese Architecture, and with Jad Tabet on Islamic Cities. He also taught design studios with Jay Randle and Antoine Romanos, and a course on perception with Martin Giesen. Hamouie went on to lead the architecture department at Saudi Diyar Consultants, and later entered into a partnership with Professor Abdel Wahed El-Wakil in a competition for the development of Shamiyah, part of the Historical Centre of Makka. He also worked in collaboration with urban planners DPZ on the design and construction of Bawabat Makka, a new town in Saudi Arabia. Hamouie was awarded first prize for a number of architectural competitions such as a hotel in Madinah, a religious complex including the largest Grand Mosque in Riyadh, and the Governor's complex in the Eastern Provence of Saudi Arabia. Working in collaboration with master craftsmen from the Islamic World, Hamouie took on several private commissions, focusing mainly on residential and religious projects, realizing more than 250 projects. He has recently been selected by HRH Sultan bin Salman, the Head of Heritage and Tourism in the Kingdom of Saudi Arabia, for a public commission. Mohamad Hamouie is a member of the Lebanese Syndicate of Architects and Engineers as well as a former member on the board of the Saudi Engineering Council. He is a founding partner of Jozour, an overseas workshop that was founded to revive traditional crafts in the Middle East and North Africa. He joins LAU now as a Professor of Practice and Director of the Institute of Islamic Art & Architecture.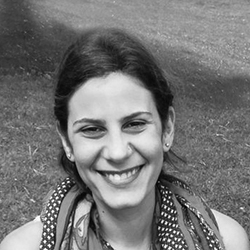 Maria Bahous graduated as a distinguished student from the master of graphic design program at the London College of Communication, University of the Arts, UK. Prior to her M.A., she completed her B.S. studies and graduated with distinction from the Lebanese American University. Bahous' research is centered on information design with a special focus on social behavior in space. She has given lectures on information design as a new area of emphasis in the Graphic Design program and has developed a four-course program in that specialization. Maria has given workshops in different universities in Lebanon and Dubai and has been granted the "ABC award - Level 3" approved by the Qualifications and Curriculum Authority (QCA) London, UK. Maria is the owner and founder of Kubik Graphic Design Studio, which works on projects for print, web and multimedia. She has been teaching at LAU since Fall 2007, she was a Visiting full-time lecturer between Fall 2010 and Spring 2012, and an Adjunct faculty since Fall 2013. She now joins the School as a full-time Practice Lecturer.