Scouting Around the World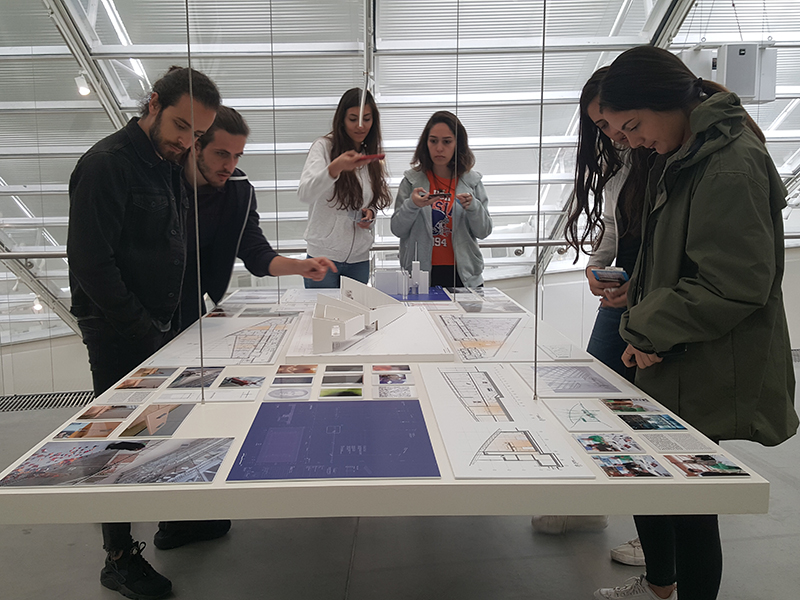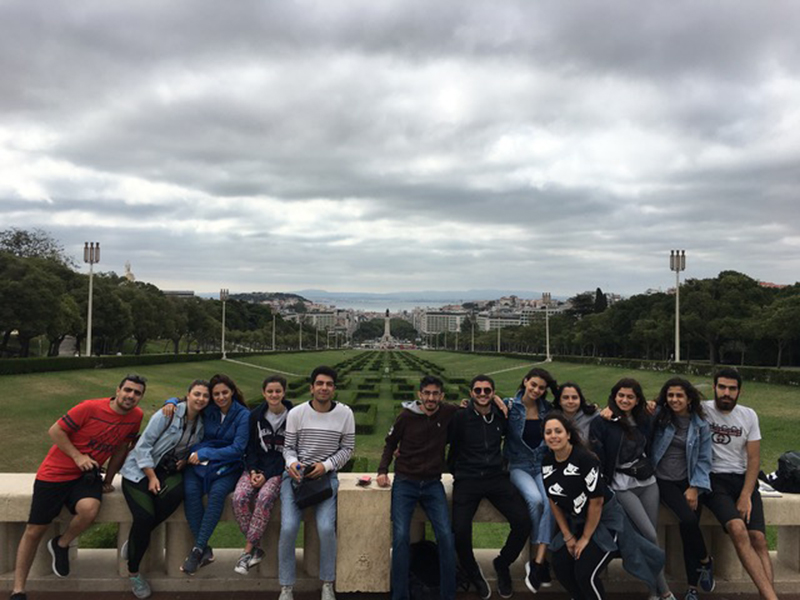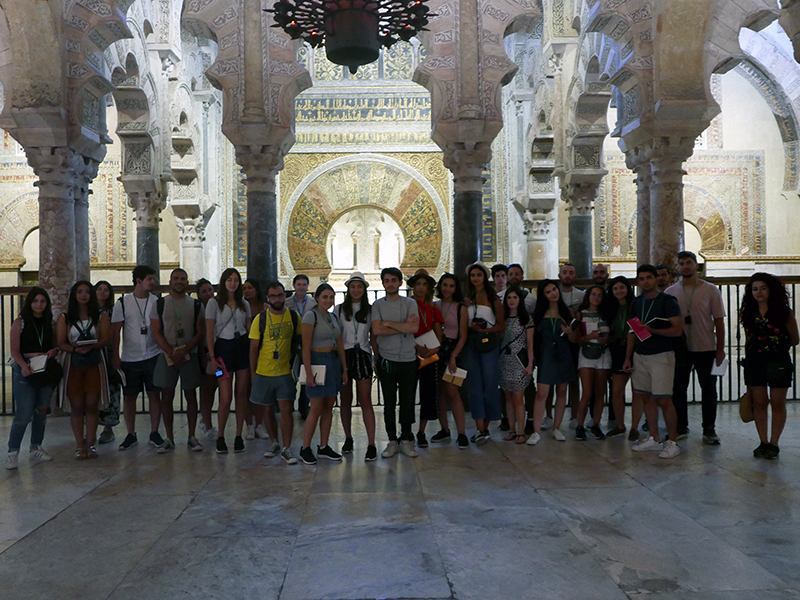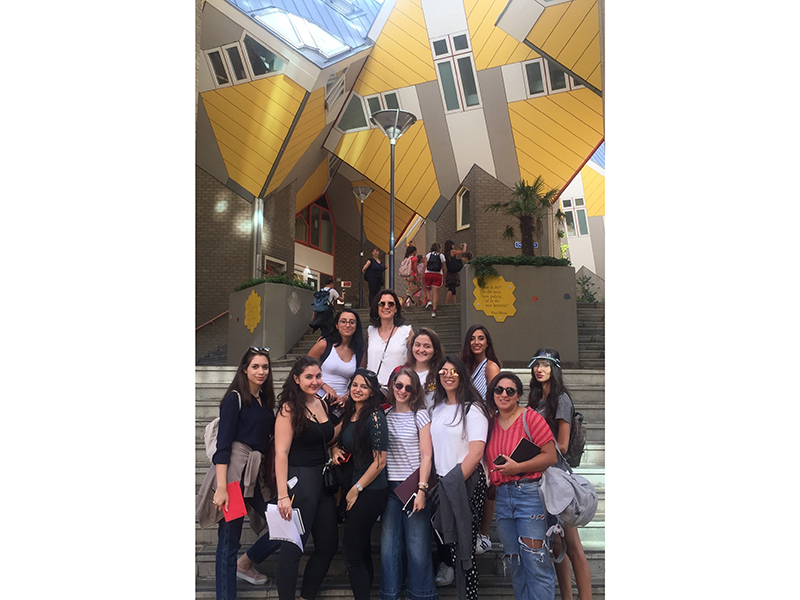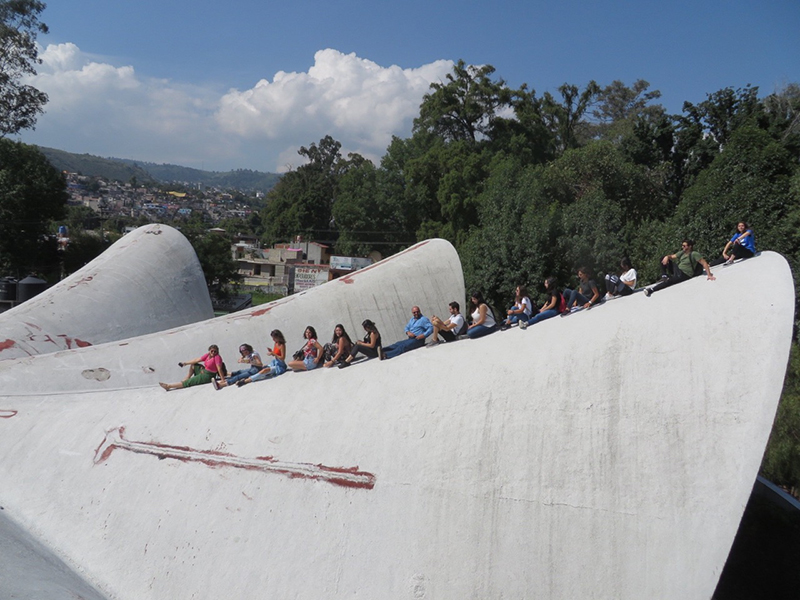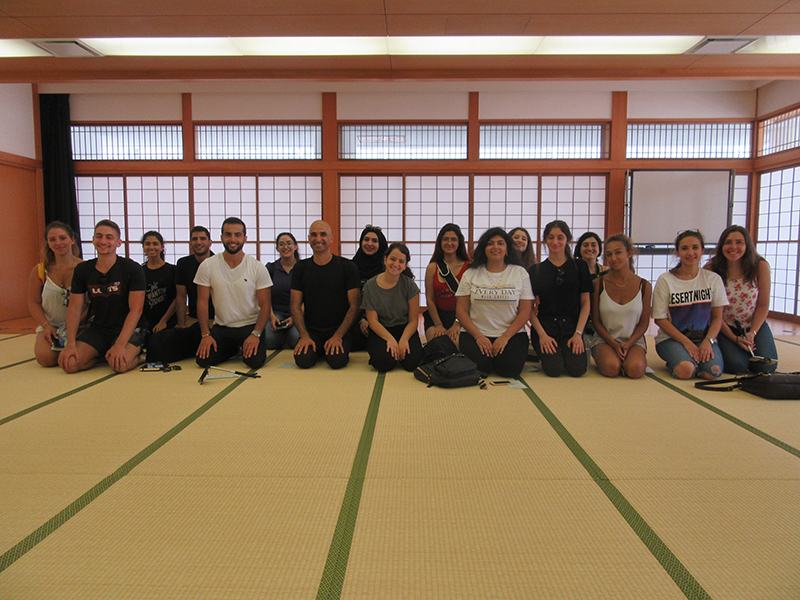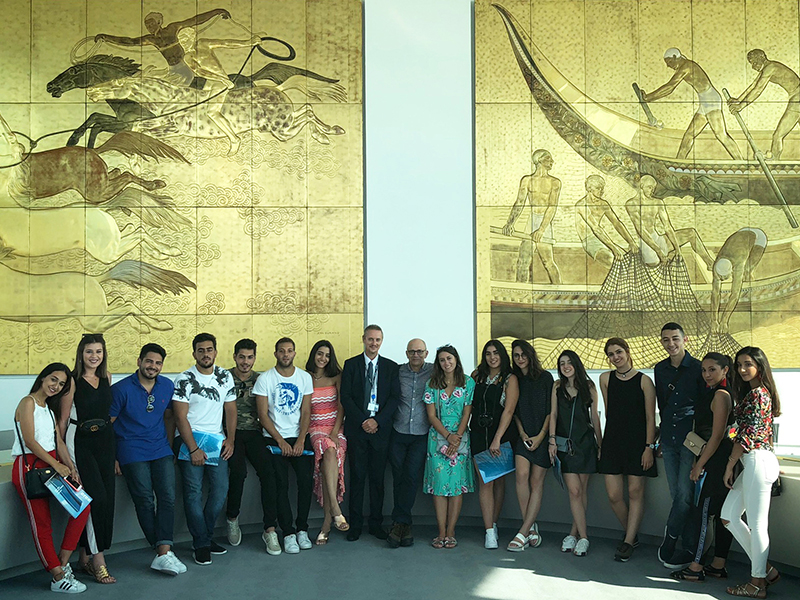 Lectures, art shows, research and internships are all part of life for an architecture student. It makes perfect sense, therefore, that any program worth its salt should also provide an opportunity for its students to travel to international cities and experience architecture in a plethora of styles.
Images in books and on the internet can never compete with 'being there', i.e. actually experiencing buildings of significance and the city's urban fabric. By taking students on a journey to remarkable cities abroad in order to discover iconic architectural buildings first-hand, the International Studios at LAU manage to turn theory into practice.
This year's International Studios, the School of Architecture & Design's 19th edition, saw seven trips, each directed towards a different destination, from Japan all the way to Mexico.
Traveling to the Far East, Marwan Basmaji's section to Tokyo saw students focus on key buildings that have shaped Tokyo since the end of World War II, in addition to a visit to the University of Tokyo.
Students traveling with David Aouad went to Portugal, covering the two major cities of Porto and Lisbon, with a focus on the work of the master Alvaro Siza, winner of the famous Pritzker Prize, and on new urban planning strategies, as well as sustainable architecture.
Another section went to neighboring Spain, headed by Abdallah Kahil,with an emphasis on Islamic art and architecture, in addition to contemporary Spanish Architecture, with visits to Barcelona, Seville, Cordoba and Granada.
Headed by Sophie Khayat, another group went to the Netherlands, covering modern buildings in Rotterdam, Amsterdam and Utrecht,and specifically the works of leading architects Rem Koolhaas, MVRDV, Kaan, Gerrit Rietlveld, and Piet Blom.
In Norway, Elie Harfouche's section investigated the city's rich architectural heritage and its extensive current developments. Students were able to visit the offices of Snohetta, Kristing Jarmund, and Mad, and engaged with the students and faculty from Oslo's School of Architecture and Design.
Pierre Hage Boutros and Youssef Helou jointly led a study trip to France and Spain, exploring the Mediterranean coast from Roquebrune Cap-Martin to Marseille, and onward to Barcelona. On the French coast students visited the early works by Eileen Gray, Le Corbusier, Robert Mallet-Stevens, and José Luis Sert. Included as well were visits to projects by Zaha Hadid, Stefano Boeri and Rudy Ricciotti. In Barcelona, students visited the works of Antonio Gaudi, Mies van der Rohe and Enric Mirallés.
On the furthest Western destination, Vanessa Dammous led the studio to Mexico City, exploring the work of seminal modern masters Luis Barragan and Juan O'Gorman, as well as contemporary projects by Alberto Kalach and David Chipperfield. The students also visited the architectural offices of Alberto Kalach and Tatiana Bilbao.
Unlike mere tourists, students play an active role both prior to and during the trip. This starts with a focused research on the different destinations and buildings, before the trip, to an active analysis of their different aspects, during the visit. Visits to local universities and architectural offices adds another dimension to this experience.
For many students, the International Studio represents a major learning experience, that reinforces the importance of investigating a project through actual experience, as a prelude to a meaningful assessment, and critical analysis. These are the main tools that architects and interior designers would later rely on to develop their own creative solutions.