Alumna Vanessa Jammal designs Roy Lichtenstein: The Impossible Collection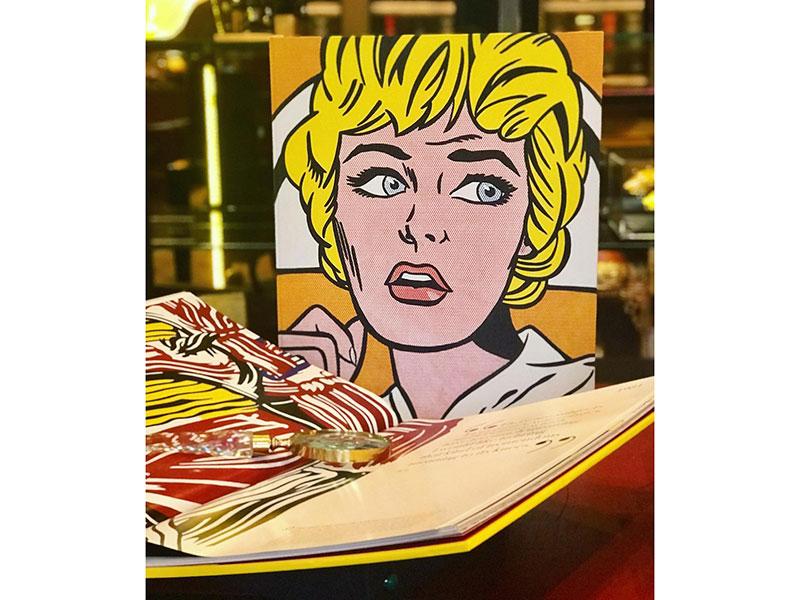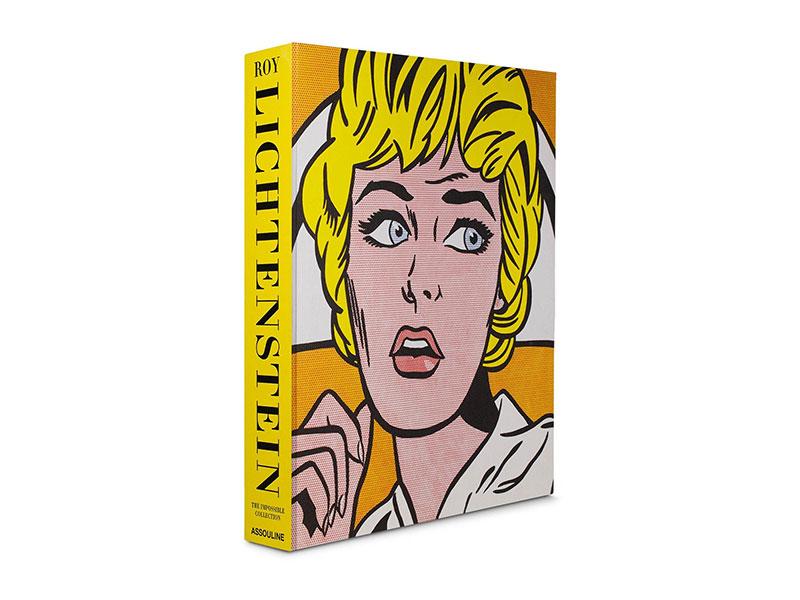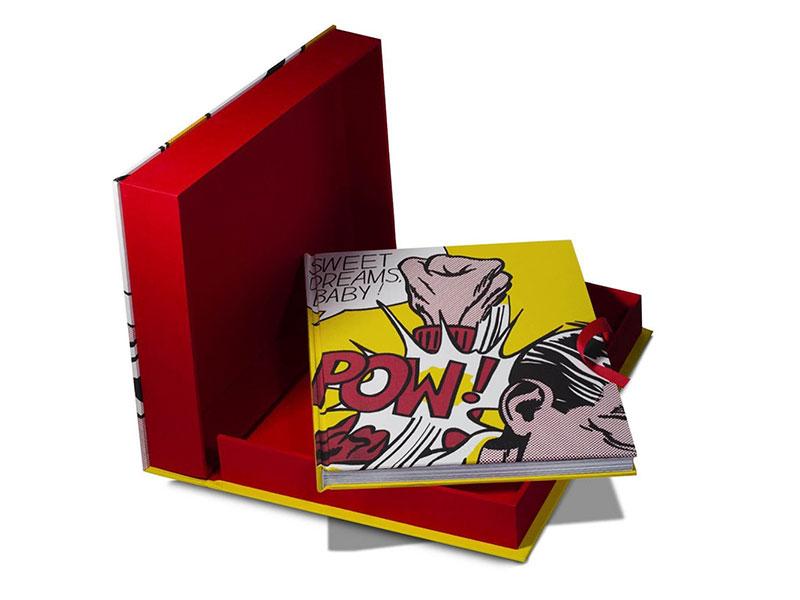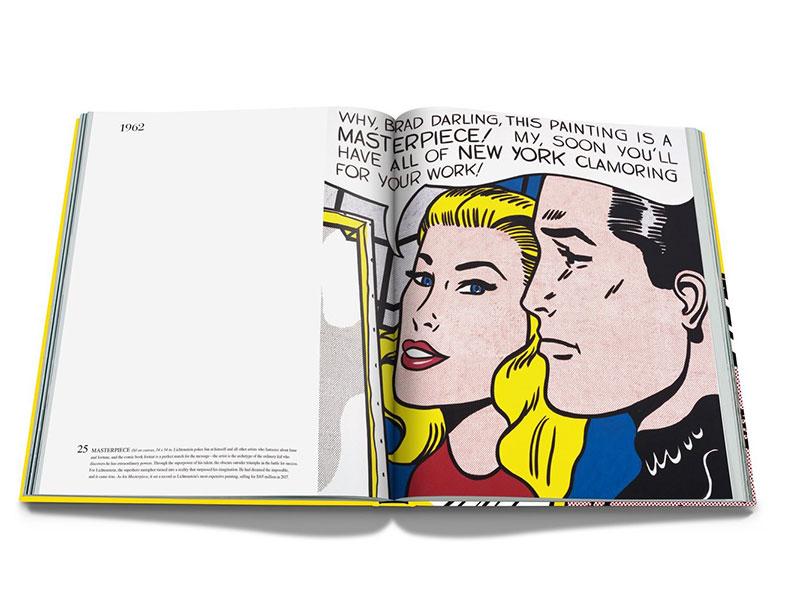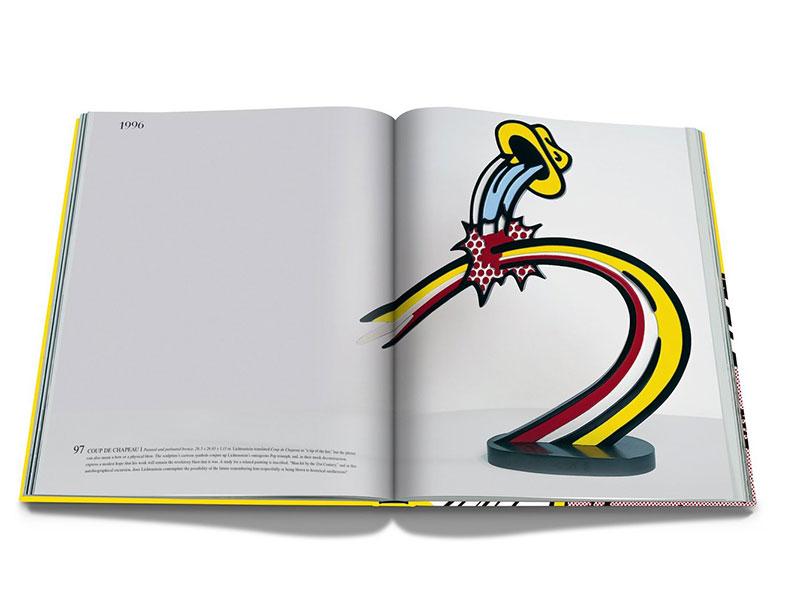 Our graphic design student Samia Soubra interviewed Vanessa Jammal about her latest book design, a success that LAU department of art and design is happy to share.
Tell us a bit about your journey from graduation (LAU) to Lichtenstein.

After graduation I had a lot on my mind. I was torn between advertising and branding. I knew several of my friends were all going in different directions and I had the grades and work experience to get into some great agencies. However, I think I wanted a change of pace and decided to hop on a plane to NYC and see the job market out there. I fixed my resume, my portfolio and started applying to over 100 jobs a day via Linkedin, Indeed and Glassdoor. I two weeks later got a call from Disney Publishing and set up an interview the very next day. I was fortunate enough to experience 3 wonderful months there before receiving an offer from Assouline Publishing - a Luxury publisher that had connections with the fashion & art industry all over the world. I worked on several high-end books for about a year before I was asked to design Roy Lichtenstein: The Impossible Collection. I worked alongside the Estate of Roy Lichtenstein to help design the publication and of course, I couldn't have done it without the help and guidance of my wonderful colleagues.

How did the design program at LAU push you towards the direction you are in right now?

The design program at LAU at the time seemed very intense. Teachers like Joumana Ibrahim and Joan Baz would give us projects that would mimic design briefs in the real world. If it weren't for them I would not have had the work ethic and determination I do now. I am thankful every single day that they pushed us into creating things that I am proud of. People in New York were always so impressed by the breadth of design knowledge I had and I definitely think that gave me a leg-up in the job market.

Tell us about the challenges but also about the best moments of designing this book.
The most challenging part about designing the book was the color matching. The estate and Assouline were determined to have this book be the first perfect color match to all of the artist's original work. The best part of this project was when I got to visit the artist's estate and apartment in New York City.. something straight out of a dream. They preserved some of the original walls and structure. Pictures of him and famous artists all pinned up..sculptures and artworks right before my eyes..surreal.

What is after Lichtenstein?

I am fortunate enough to have been offered a Graphic Design position at 1stdibs, an online luxury marketplace. I am going to try and surround myself for the next few years with projects and jobs that help me learn more about the world of luxury design. My ultimate goal is to create something that will live on.. I have a lot of learning to do and a lot of things to see.


A piece of advise for the current graphic design students.

The best piece of advice I have is, work. Take as many internships as you can, as many side-projects as you can as long as it doesn't affect your performance at school. A friend needs help designing a logo? Try and do it. Even if it's for free. I was exhausted during my time at university trying to design, work and have a social life but believe me, it pays off. Last but not least, document ALL OF YOUR WORK. I lost files for some of my projects and I am still devastated to this day.
Check out Vanessa's portfolio.