Interior Design students participate in the third edition of Beirut Design Fair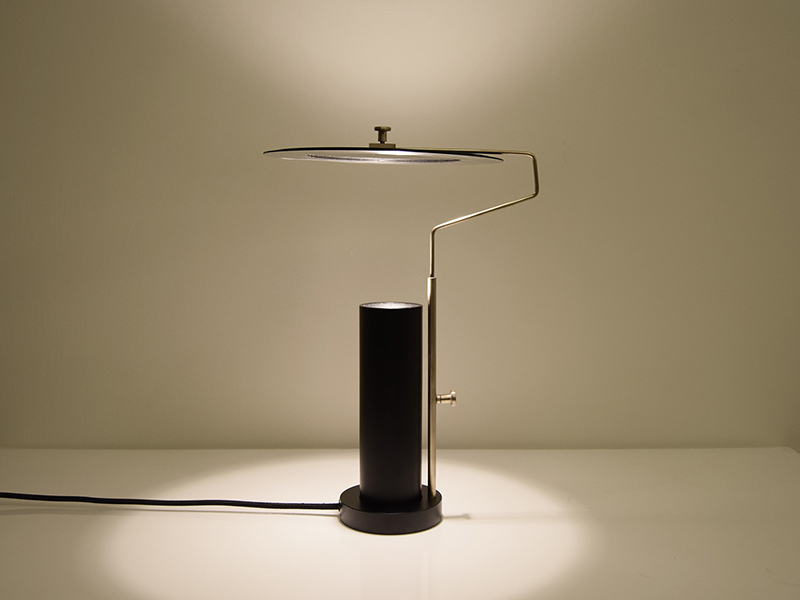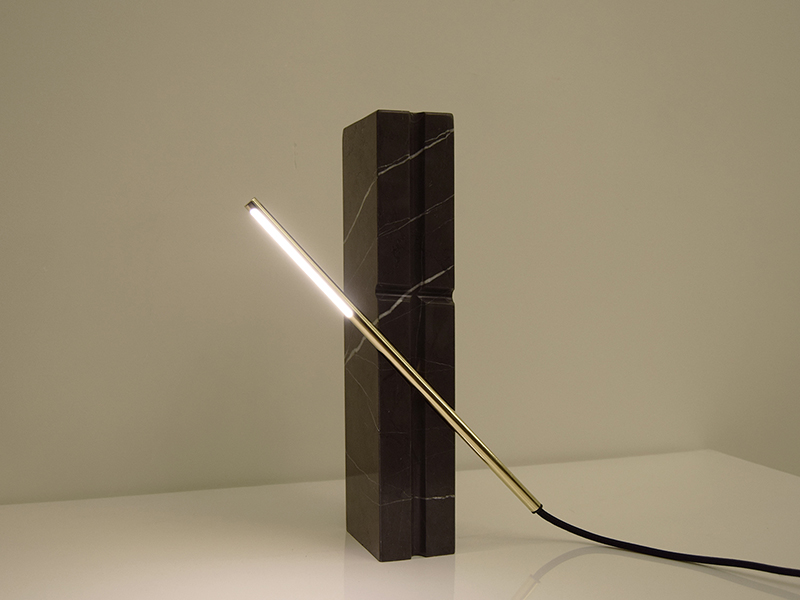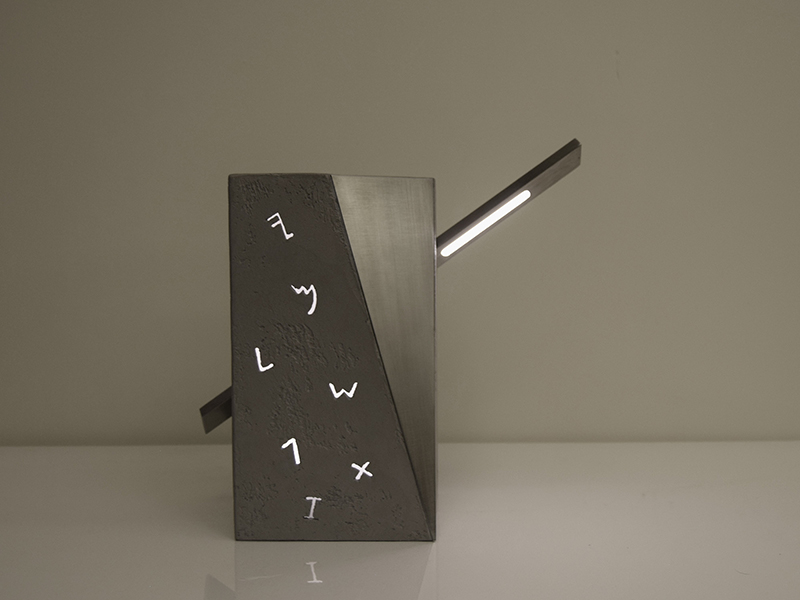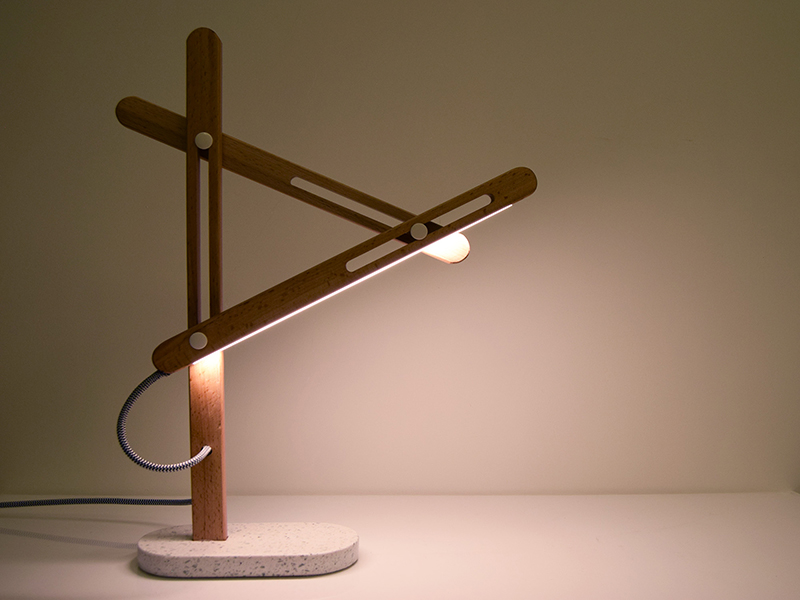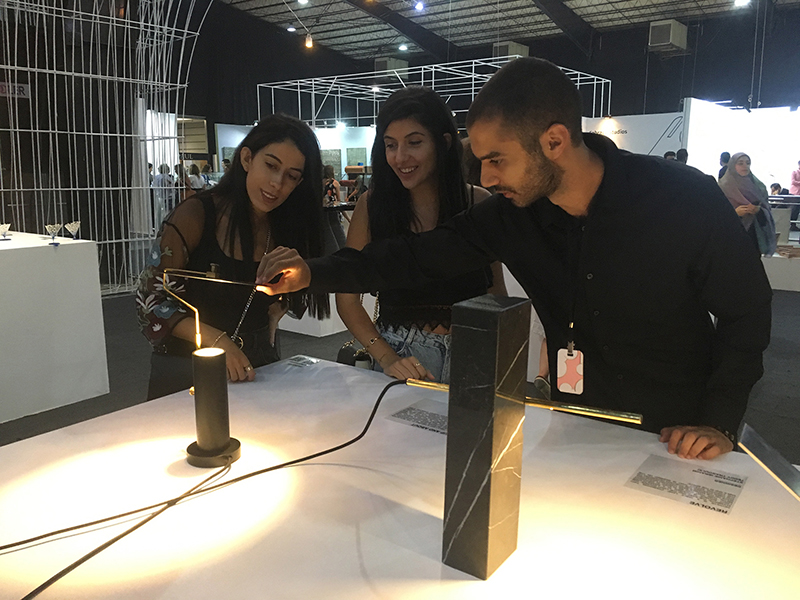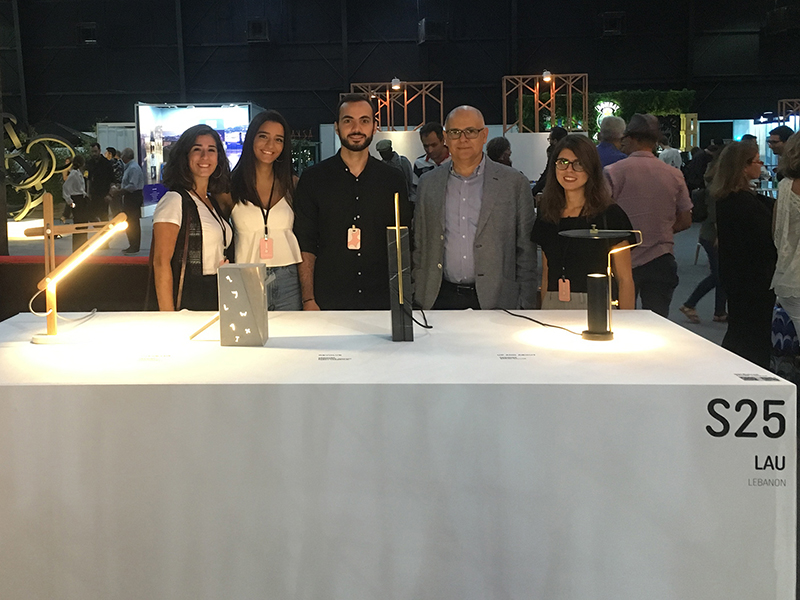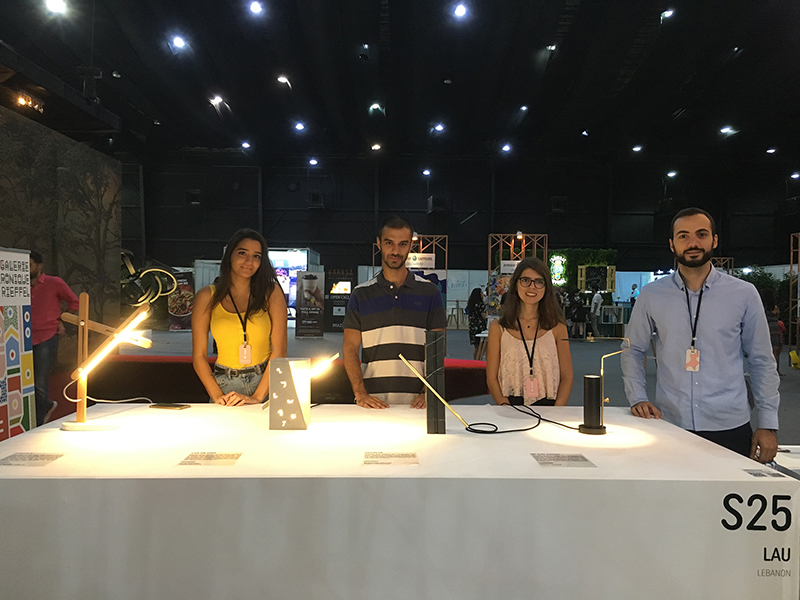 These table lamps were designed for the Lighting Design course that was offered in Spring 2019. Students had to propose a table lamp for the university library that provides task lighting while matching the interior design of the space. During several studio sessions, students experimented with different materials, light sources and accessories giving them a hands on experience in lighting product design. Students were encouraged to design adjustable products allowing each user to control the light.
Many prototypes were made and four were selected to be exhibited at the Beirut Design Fair; a fair dedicated to collectible art, and limited edition furniture and design objects. This opportunity allowed the students to showcase their products beside pieces by leading international designers and galleries from across the world.
UP AND ABOUT by Sarah Najjar
This table lamp is inspired by the reflection of light on water. Here, this phenomenon is inverted as light shines upwards reflecting back on the table through a mirror. The Circular element is not static. It moves vertically and rotates focusing the light and changing the direction of the beam. This gives the user maximum flexibility while studying, working or reading. This luminaire is made from black painted stainless steel and brass.
REVOLVE by Stephanie Ibrahim and Teddy Traboulsi
Revolve is a table lamp combining two independent elements; the base and the light source. The light source is housed in a brass-plated metal tube that can be placed in different ways on the marble base through magnetism. The user chooses the position depending on the lighting effect that is desired on the table and in the space.
LUZ DE VIDA by Jana Antoun and Tracy Mourad
The form and materials of this table lamp were inspired from the new library at LAU Byblos; a combination of heavy and light materials. This luminaire combines two light sources; one that is direct and another that is diffuse. The stainless steel profile houses the direct linear LED source and the base diffuses light through the Phoenician letters. Students can move the profile out of the base to have direct light on the table while studying or push it in if they only prefer some diffuse light.
J-O-I-N-T by Lara Hmayed and Jessica Raheb Khello
This luminaire is made from several pieces, assembled by the user following specific instructions. The 3 pieces of wood act as the "bones" of the structure with one of them housing the linear LED light. After assembly this structure is inserted in the stone base. The wood pieces can be configured in different ways changing the effect of the light on the table. The simplicity of the design allows this product to match different interior spaces.