Kent-LAU workshop breaks boundaries on the Beirut riverside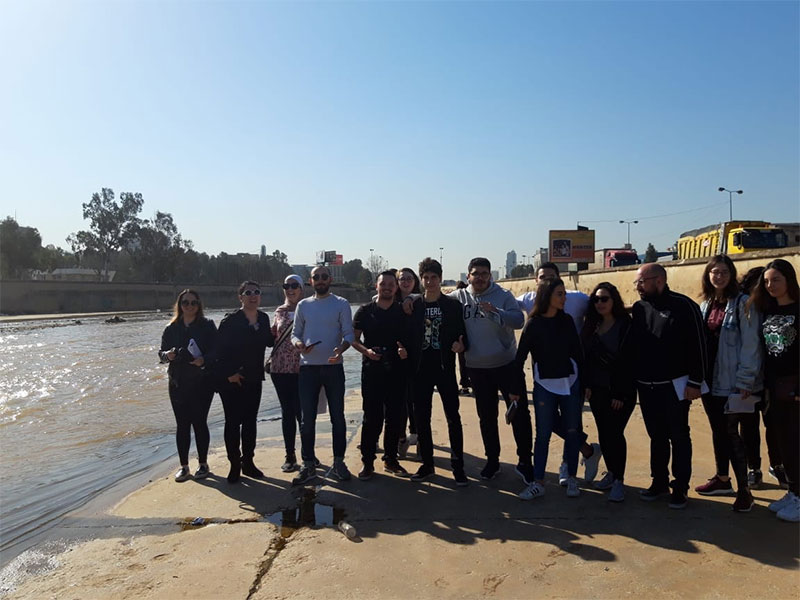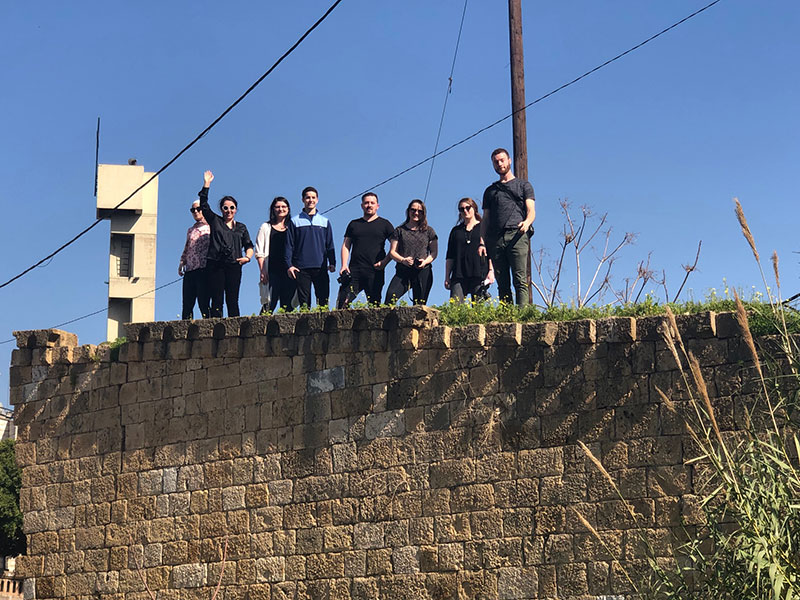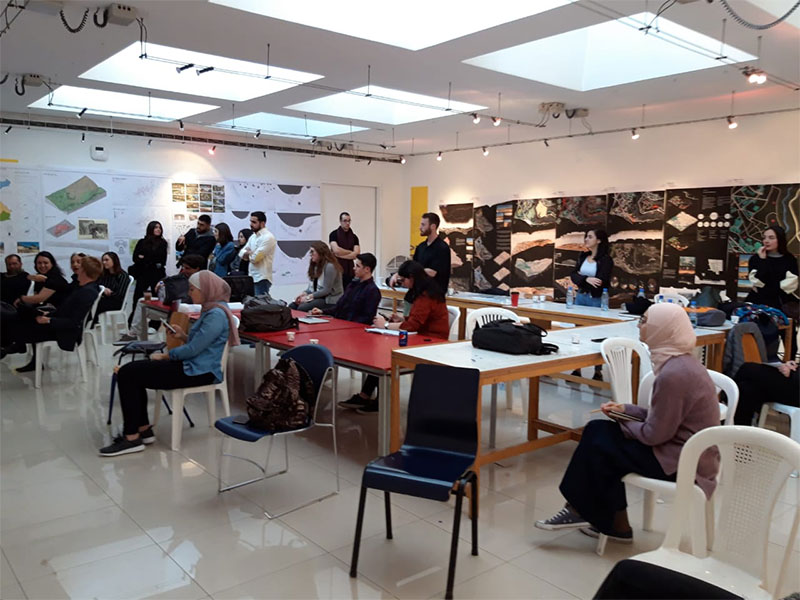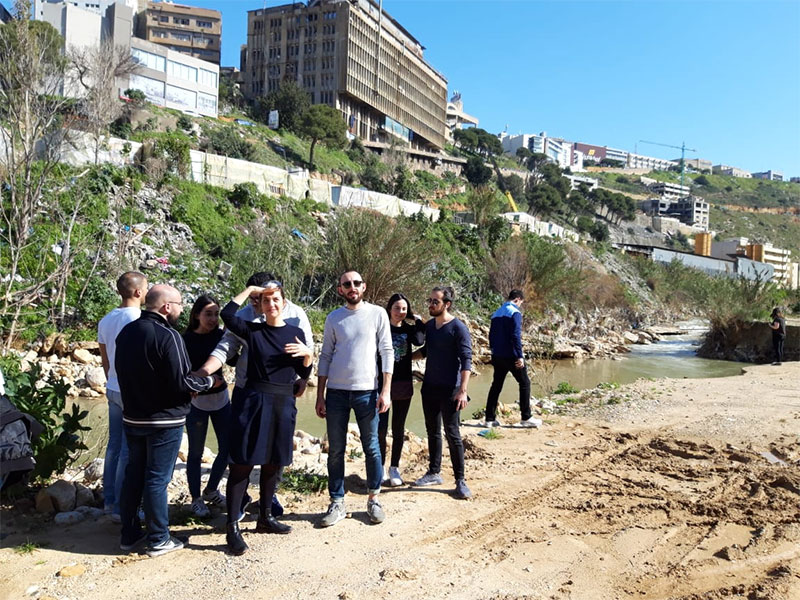 Lebanese architecture has seemed both strange and familiar to Kent State University student Bridget Tipton, whose Master of Architecture studio Friday completed a week-long joint workshop with the Lebanese American University. While reminding her of the buildings she'd seen in the United States, the sleek high-rises of the Beirut riverside seemed "sterile" next to the beige-pink facades of traditional Lebanese homes, she said.
"It really showed us the challenges faced by different [types of architecture]" when transplanted to new environments, she said. "We miss out on so much if we just stay in our own space."
The workshop, titled "Formal/Informal on Beirut Riversides," asked students from Kent and LAU's own Design 8 studio to grapple with the challenges facing the Beirut riverside, from pollution to accelerating soil erosion to climate change. The two groups attended several lectures and tours together, before breaking off to work on separate projects, presented Friday.
The Kent students proposed a series of solutions to the rapine challenge — though the scope of each student's research varied. Some defended sweeping programs, such as renovating bussing infrastructure to reduce vehicular pollution — while others focused on rehabilitating specific riverside sites at Bourj Hamoud and between Jisr al-Basha and Dayshounieh.
Teodora Kocovska drew particular praise for her proposals. Sketching public platforms which hovered just above the river, she argued that bringing people closer to the water would increase their sense of ownership over it and reduce contamination. She also argued that expanding the canals could increase their ability to absorb water and reduce the risk of flooding.
Both Kocovska and Tipton said that they chose Kent State's Master's program because its mixture of architecture and urban design allowed them to tackle social issues through their work. With that in mind having the LAU students at the workshop was invaluable, Tipton added, because they provided a present-day perspective on the social and architectural histories they heard on their tours.
When a guide seemed particularly biased in her explanation of the 1975-1990 Lebanese Civil War and later reconstruction, Tipton continued, the LAU students pushed back. "They said that they understood their own history, but didn't want to operate in the same divisive paradigm" which promoted conflict and built structures to separate peoples, she added.
Meanwhile, the Kent delegation's fresh eyes helped the LAU students remember what was remarkable about urban spaces to which they'd long grown accustomed, said Assistant Professor Hala Younes, who teaches the Design 8 studio. "[Speaking to foreigners] makes you take a second look and discover lots of things you had forgotten about, or never noticed before," she explained.
Alongside the Kent presentations, the LAU students presented their own project — an in-depth study of Souk el-Ahad, which sits astride the Beirut river. The market, known to provide jobs and cheap products to low-income individuals, has been the subject of myriad complaints because of its alleged chaos, dirtiness and danger.
The LAU students, however, did not see it that way. They traced the socio-historical importance of the market and the often ingenuous structures its inhabitants had developed in order to meet their needs. They even included a typology of the booths, showing whether they were permanent or collapsable, made of fabric or aluminum, for example.
"I realized that what looked like chaos wasn't really chaos," said Jayn Dib, a student in the class, discussing the market's sprawling security system, which included a large surveillance tower. "Why would you tear this down," she asked, "if you're just going to build another high-rise?"
Some of the students said they were reluctant to propose design-based improvements to the market, for fear they might destabilize its fragile equilibrium, developed over decades. Younes herself stressed that the project was meant to be analytical rather than intrusive — but added that the students would be expected to use what they'd learned from the project to design an urban public space, in a later assignment.