interface: senior six - Exhibition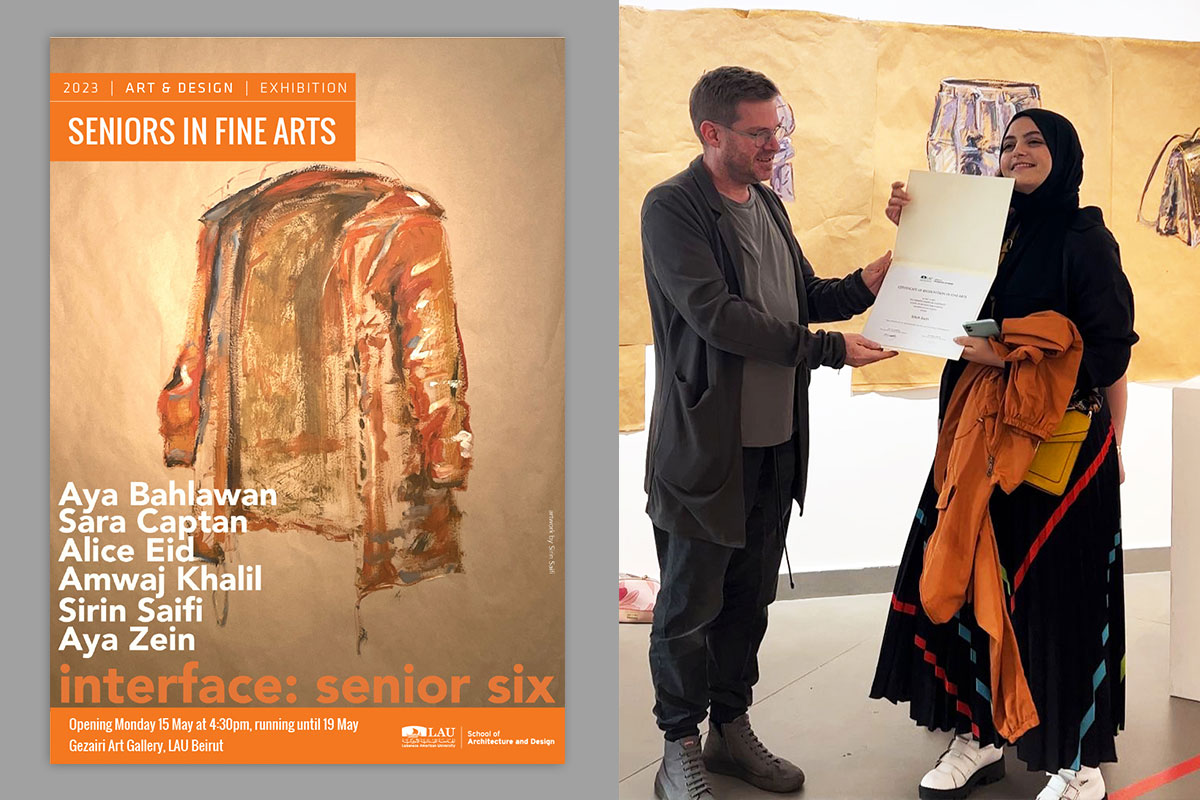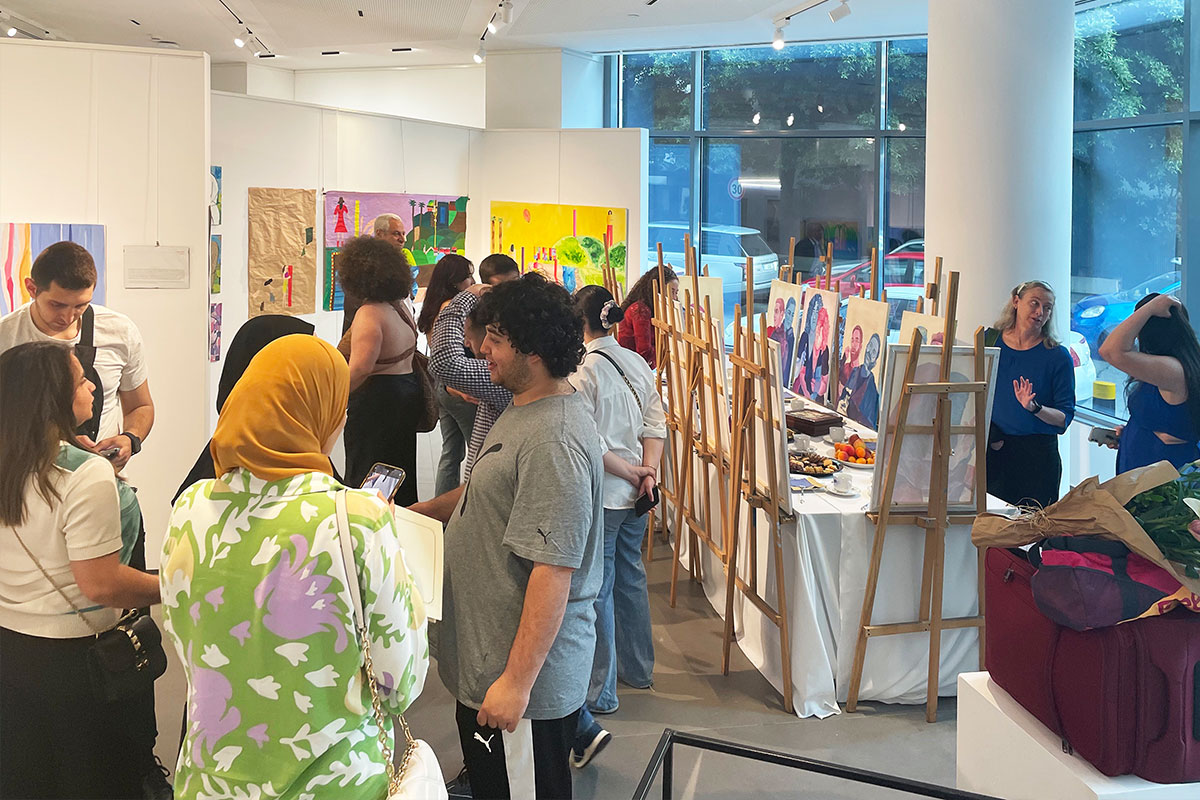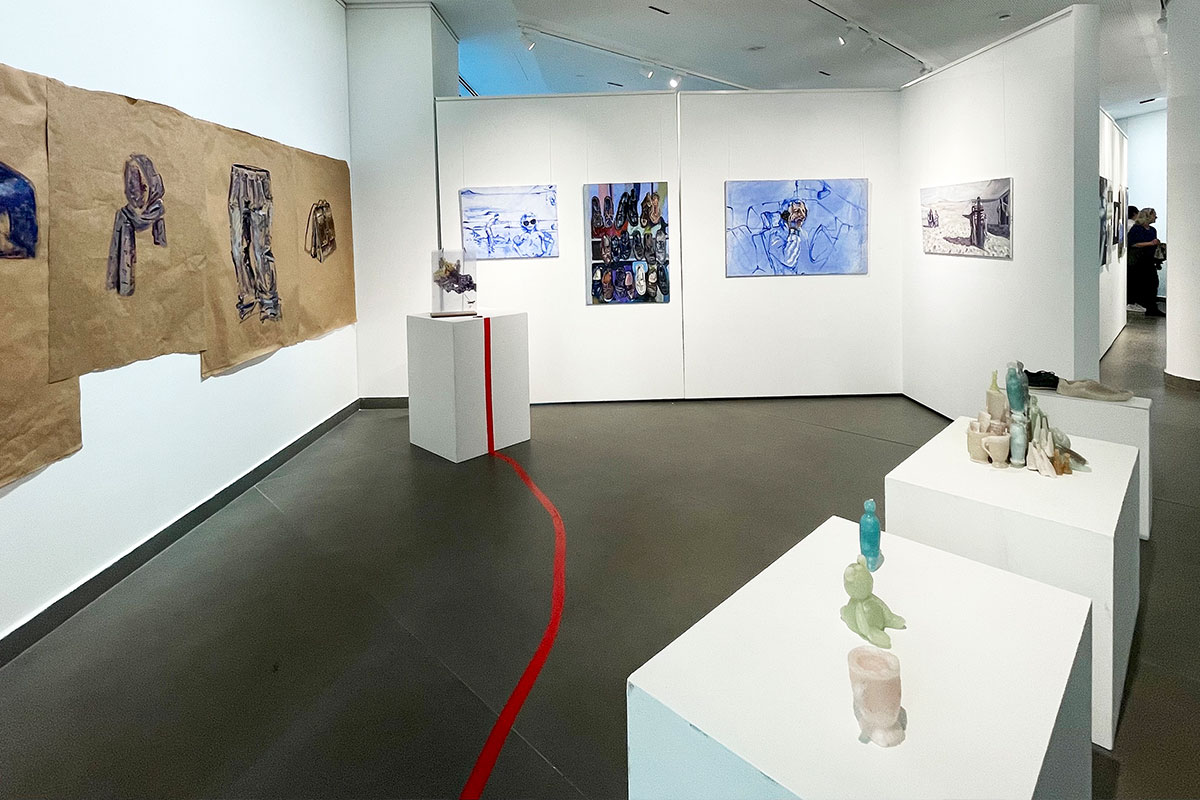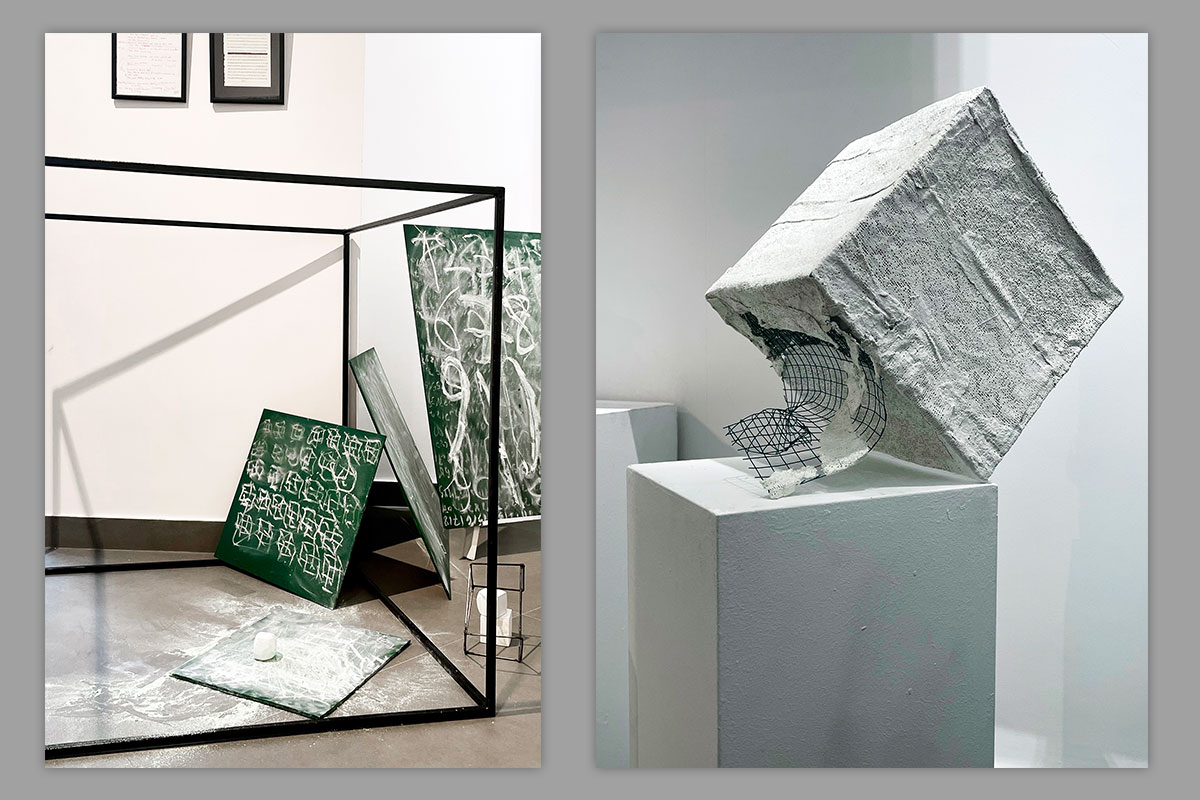 This year's cohort of graduating Fine Arts students had their work displayed at SArD's Gezairi Art Gallery starting on May 15, 2023. The exhibition, entitled "Interface: Senior Six", included the work of Aya Bahlawan, Sara Captan, Alice Eid, Amwaj Khalil, Sirin Saifi, and Aya Zein and featured an array of processes and themes relevant to contemporary cultural practices in Beirut, including video, performance, and installation work, as well as some novel approaches to the more traditional forms of drawing, sculpture, and painting. During the opening, curator and senior faculty member Lee Frederix awarded senior student Sirin Saifi with the School's Certificate of Excellence in Fine Art for her captivating collection that explores Heidegger's notion of thingness through lost objects and their phenomenological connection to identity and memory.
After the forced hiatus brought about by the Covid pandemic and the relocation of the School of Architecture and Design to its new premises, the resumption of our traditional Senior exhibitions marks an important step in promoting the Gezairi Art Gallery as a main forum for the contemporary art scene, and as a launching pad for emerging artistic talent in the Fine Arts, reaffirming the legacy of LAU as a pioneer of art education in the region.