Scientific Committee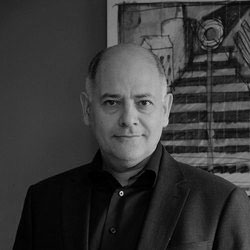 Elie Haddad is a Professor of Architecture at the Lebanese American University, and the Dean of the School of Architecture and Design, since 2012. Haddad's main areas of research are in architectural education, modern architecture, urbanism and social housing, and contemporary architectural movements. Among his major publications is a survey titled A Critical History of Contemporary Architecture, which he co-edited, published by Ashgate in 2014.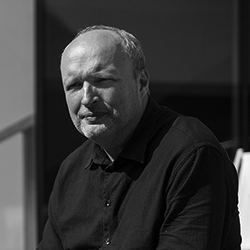 Kazimierz Butelski is Professor of Architecture at Cracow University of Technology (CUT), and the Director of Social and Public Building Design. Butelski has more than 40 publications in Polish and English. His main scope of research is on the relation between architecture and culture. In addition to his academic work, Butelski runs his own architectural studio, through which he realized over 75 architectural designs, among which the Security Center in Krakow (2006), Extension of the Cemetery in Krakow Batowice (2006), La Maison - a group of single-family buildings in Krakow (2009), and Das Haus - Krakow (2011). The last two were selected by SARP in 2010 and 2013, among the Top 10 Polish designs and presented at exhibitions in Poland and abroad.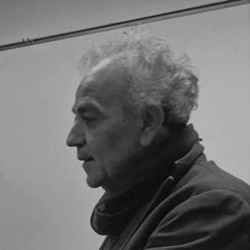 Maroun El-Daccache is the Chair of the Department of Architecture and Interior Design at LAU. He served as Director of the Urban Planning Institute from 2015 to 2018. El-Daccache has been a faculty member at LAU since 1998. He has served also on the Advisory Board of the Villard Ph.D program at IUAV-Venice since 2007. He maintained an active practice in Beirut since 1987 and his work has received recognition and been published in several architecture reviews. He has participated in several international and regional symposia and served as visiting critic in Seville, Granada, Las Palmas, Barcelona, Venice, Trieste, Cracow, Berlin, Tunis, Gdansk, Rabat, Cottbus and Patras. Last year, his work "Hommage a Beyrouth" was exhibited at the MAXXI Museum in Rome.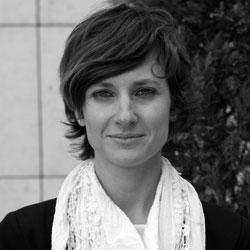 Roula El Khoury is assistant professor at School of Architecture and Design at the Lebanese American University. Her research interests include 'Representation and Design', 'Representation of Capital in the City' and 'Representation of Alternatives Public Spaces in the City'. El-Khoury participated in several local and international conferences and was also recognized by numerous awards such as the Peter Cook Honorable mention, the Azar and the Areen Awards.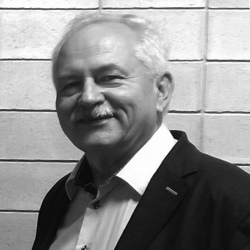 Bogusław Podhalański received his M.Sc. in Architecture in 1978. In 1980 he joined the Faculty of Architecture at Cracow University of Technology, Institute of Urban and Spatial Planning. In 1993 he received his Doctor of Technical Sciences. Podhalański worked in urban and spatial planning, and authored several urban studies, dealing with the directions and financial implications of spatial planning. His research takes place at the Institute of City and Regional Design, and as the Head of City Rebuilding Division at CUT. He is a partner at IPG Ltd architectural design studio, in addition to being a member of the Polish Chamber of Architects and the Chamber of Civil Engineers. He is also a member of the Society of Polish Architects (SARP) and Society of Polish Planners (TUP).