Speakers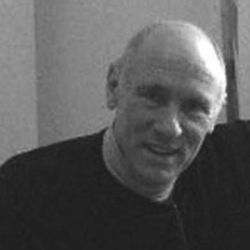 Nicholas Bullock is Professor of Architectural and Planning History of the 20th Century (part-time) in Cambridge and also teaches at the Architectural Association. In the mid 1990s, he was a speaker at the Beirut conference organized by the Order of Architects to discuss the reconstruction of Lebanon after the civil war. His current research explores the way in which architecture and urbanism reflect the modernization of France in the 30 years after WWII. He has published widely on reconstruction in Europe after WWII and on the architecture, planning and housing of the late 19th and 20th centuries in Britain, France and Germany.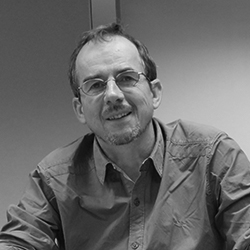 Patrice Gourbin holds a PhD in history of architecture and teaches at the École nationale supérieure d'architecture de Normandie. His research focuses on the history of Reconstruction after World War II. He also studies restoration of ancient heritage after 1944 and its integration into the urban reconstruction project. He has published several articles on the subject, as well as the following books: Le Patrimoine de Caen à l'épreuve de la Seconde Guerre mondiale et de la reconstruction, Caen: Société des Antiquaires de Normandie, juin 2016. L'Architecture et la Reconstruction du Calvados. Du projet à la réalisation, Caen: CAUE, 2011. Les Monuments historiques de 1940 à 1959. Administration, architecture urbanisme, Rennes: Presses universitaires de Rennes, 2008.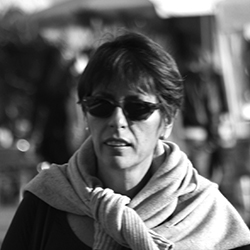 Raffaella Neri, industrial designer and architect, Ph.D. in Architectural Composition at the IUAV in Venice, is full professor in Architectural and Urban Composition at the Polytechnic of Milan and part of the teaching board of the PhD course of the IUAV University in Venice. Her research mainly focuses on architectural theory, on the problem of urban project in the modern city and on the role of construction in architectural design. She participates to many architectural competitions; in 1996 she won the National Architectural Prize Luigi Cosenza. Some of Neri's latest publications are: La ricostruzione dell'identità. L'isolato urbano a Milano dopo la guerra (in Ricostruzione Inventario Progetto, Il Poligrafo, Padova 2018); The Forms of Reinforced Concrete Construction: the Velasca Tower (in Defining the Architectural Space. Transmutation of Concrete, Cracovia 2017).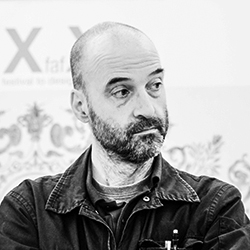 Giovanni Corbellini, architect, Ph.D. in architectural design, critic of contemporary architecture, taught in Venice, Ferrara, Milan, and Trieste. Currently, he is Full Professor at the Polytechnic of Turin and faculty of the "Villard de Honnecourt" international Ph.D. program of the IUAV University. Author of many essays, his latest books are: Ex libris. 16 parole chiave dell'architettura contemporanea (22 publishing, 2007, republished by LetteraVentidue, 2016), Bioreboot: The architecture of R&Sie(n) (Princeton Architectural Press, 2009), Dr. Corbellini's Pills (LetteraVentidue, 2010, translated in French, 2012, and English, 2016), Housing is Back in Town (LetteraVentidue, 2012), Parametrico nostrano (with Cecilia Morassi, LetteraVentidue, 2013), Go Re-cycle! (e-book edited with Eva De Sabbata, LetteraVentidue, 2014), Lo spazio dicibile. Architettura e narrativa (LetteraVentidue, 2016), Recycled Theory: Illustrated Dictionary (Quodlibet, 2016, edited with Sara Marini), Telling Spaces (LetteraVentidue, 2018).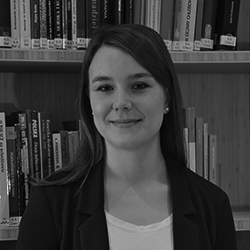 Małgorzata Popiołek-Roßkamp, Ph.D., graduated with degrees in art history and heritage conservation studies. She obtained her Ph.D. in 2018 at the Institute of Urban and Regional Planning, Technische Universität Berlin and at the Institute of Art History, University of Wrocław (under joint supervision). In her doctoral dissertation, entitled Warsaw: A Reconstruction that Began Before the War, she investigated the pre-war roots of the post-1945 reconstruction program of Warsaw's monuments in a European context. She is the author of the following books: Od kamienicy do muzeum, Historia siedziby Muzeum Warszawy na Rynku Starego Miasta/ From a Tenement House to a Museum, The History of the Museum of Warsaw's Site in the Old Town Market Square (2016) and Powojenna odbudowa ulicy Nowy Świat w Warszawie (2012), which explores the reconstruction of Nowy Świat street in Warsaw after World War II. Since 2014, she has been an associated fellow at the Centre for the History and Culture of East Central Europe at the Leipzig University, working on the project "Constructing History: Reconstructions and Nation-Building from the 19th to the 21st Century". Her research interests emphasize the history of architecture and city planning in the 20th century with a focus on urban renewal programs as well as German-Polish relations.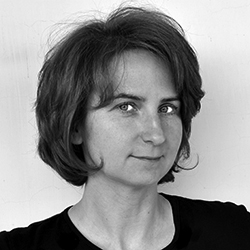 Kinga Racoń-Leja is Assistant Professor and Vice Director of the Institute of Urban Design of the Faculty of Architecture at Cracow University of Technology [CUT]. She holds an MA in Architecture and a Doctorate from CUT, completed in 1995 and 2003 respectively, the latter partially conducted at Instituto Universitario di Architettura di Venezia. In 1992-93, Racon-Leja received a scholarship to study at the University of Tennessee in the USA. Her research and didactic work concentrate on urban processes. She is the author and co-author of over 40 scientific publications. In 2003-2008 Racon-Leja was involved in the research on socially-safe housing estates, as opposed to the gated communities in Poland. In 2009-2012 she was the general coordinator of the project 'Facing Impact of the Second World War: Urban Design in Contemporary European Cities', addressing the present condition of cities – Oswiecim / Auschwitz, Rotterdam and Dresden. This project continued leading to the publication "City and a War". The program was awarded as the best Erasmus project in Higher Education in 2014. Racon-Leja also worked with HAWK Hildesheim, conducting a series of workshops on the cities of Wroclaw, Goerlitz/Zgorzelec and Słubice/Frankfurt Oder (2012-2016). She also participated in workshops on depopulation of Saxony-Anhalt, e.g. Schierke, Halle Neustadt, Magdeburg Dresden (2013-2018), followed by a project on Gothenburg /Sweden in 2018, with TU Delft, University of Gent and Chalmers University. In addition to her research on cities, Racon-Leja is engaged in architectural and urban practice within Studio L / Marek Leja.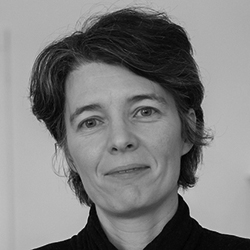 Virág Molnár received her Ph.D. from Princeton University and is currently Associate Professor of Sociology at the New School for Social Research. Her research explores the intersections of culture, politics, social change and knowledge production in Eastern Europe, with special focus on urban culture, the built environment, new communications technologies, and the material culture of nationalism. She has written about the relationship between architecture and state formation in socialist and postsocialist Eastern Europe, the post-1989 reconstruction of Berlin, and the new housing landscape of postsocialist cities. Current work examines the impact of new communication technologies on the urban public sphere through a comparative study of the street art scene in New York, Berlin and Budapest; the politics of urban rodent control; and the rise of radical populism in contemporary Hungary. Her book Building the State Architecture, Politics, and State Formation in Postwar Central Europe (Routledge, 2013) received the 2014 Mary Douglas Prize from the American Sociological Association. Her work has also appeared in the American Sociological Review, Annual Review of Sociology, International Journal of Urban and Regional Research, and Urban Studies. She has been a visiting fellow at the Minda de Gunzburg Center for European Studies at Harvard University, the Humboldt Universität in Berlin, and the American Academy in Berlin. Her research has been supported by the National Science Foundation, Alexander von Humboldt Foundation, Marie Curie Intra-European Fellowship, and the American Council of Learned Societies, among others.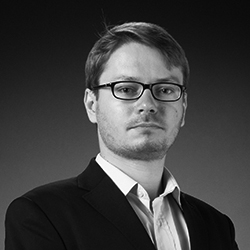 Łukasz Stanek is Senior Lecturer at the Manchester Architecture Research Centre, The University of Manchester. Stanek authored Henri Lefebvre on Space: Architecture, Urban Research, and the Production of Theory (2011) and edited the first publication in any language of Lefebvre's book about architecture, Toward an Architecture of Enjoyment (2014). Stanek's second field of research is the architecture of socialist countries during the Cold War in a global perspective, and he edited the book Team 10 East. Revisionist Architecture in Real Existing Modernism (2014). His current book project uncovers multiple genealogies of architecture's globalization since World War II seen through the lens of socialist internationalism and the Non Aligned Movement. On this topic, his published papers include "Miastoprojekt Goes Abroad: The Transfer of Architectural Labour from Socialist Poland to Iraq (1958–1989)" (2012); "Mobilities of Architecture in the Global Cold War. From Socialist Poland to Kuwait and Back" (2015); and "Architects from Socialist Countries in Ghana (1957–67): Modern Architecture and Mondialisation" (2015). He taught at the ETH Zurich and Harvard University Graduate School of Design, and received fellowships from the Canadian Center for Architecture, Institut d'Urbanisme de Paris, and the Center for Advanced Studies in Visual Arts (CASVA), National Gallery of Art in Washington D.C.
Jad Tabet is President of Lebanese Order of Engineers and Architects, President of the Arab Union of Architects and former Member of UNESCO World Heritage Committee (2001-2005 and 2013-2017). An architect and planner working between Beirut and Paris, his practice extends over several dimensions of design and research, spanning across the fields of historic urban landscapes, public space design, the rehabilitation and revitalization of traditional urban fabrics, the development of strategies for sustainable community growth as well as social housing and public facilities. Tabet is the author of several academic publications on war and reconstruction, and on the relationship between heritage and modernity. He taught architecture at the National Institute of Fine Arts-Lebanese University, The Faculty of Engineering and Architecture-American University of Beirut, the Belleville School of Architecture-Paris and the Paris School of International Affairs/Sciences Po-Paris.