Graphic Design Students Create for a Cause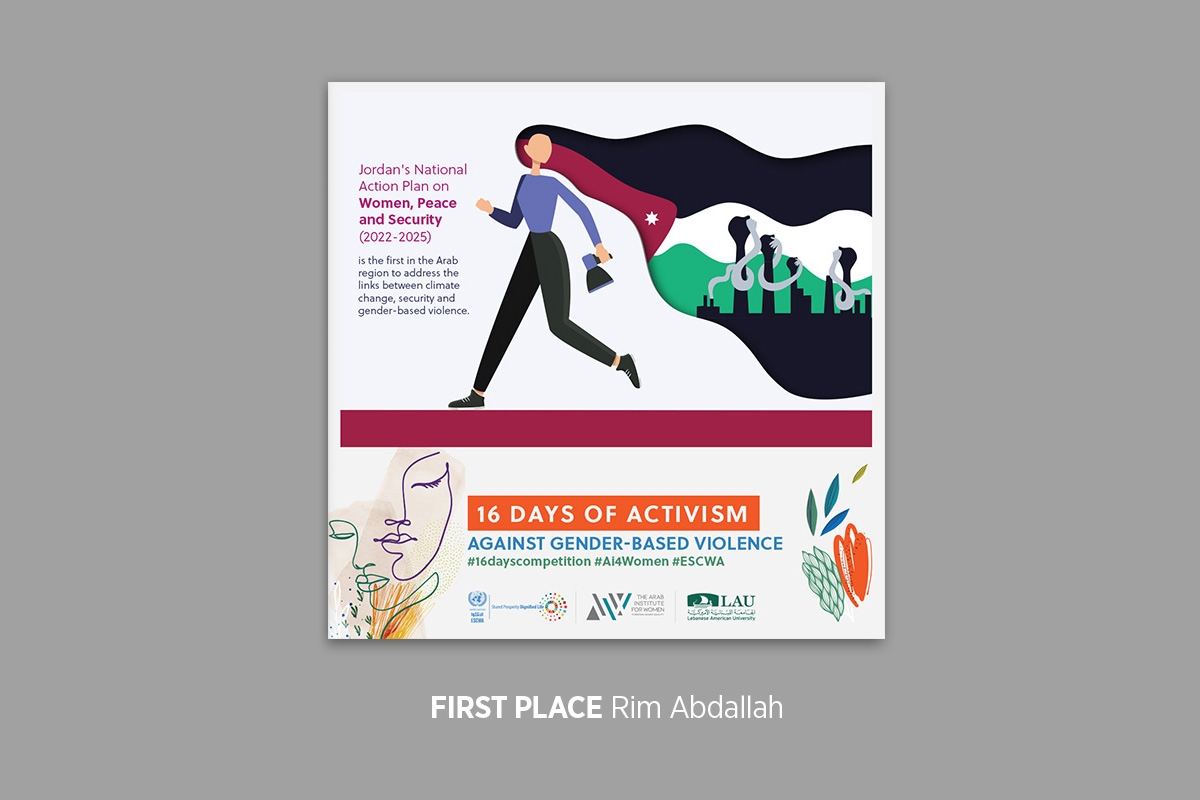 Engaging social media posts help spread important messages as part of a campaign to combat gender-based violence and climate change inequity.

Observed annually from 25 November to 10 December, the 16 Days of Activism against Gender-based Violence is a campaign that serves to raise awareness of the urgent need to end violence against women and girls worldwide.

In the campaign's most recent edition, ESCWA and AiW chose the theme: "Ending violence against women and climate change: What does environmental equality look like?"

Young activists from across the Arab World presented quotes on the links between climate change and gender inequalities, including gender-based violence. These quotes and the images of the activists were transformed into vibrant a vibrant visual language by LAU's Graphic Design students, and were shared on both ESCWA's and LAU's social media platforms. They were also showcased at the final 16 Days Panel and Awards Ceremony that took place on campus on December 8, 2022.

Four graphic design students were recognized for their unique designs:

First place: Lin Habbal and Rim Abdallah

Second place: Jana Rahmoun

Third place: Lea Tannir

Collaborations of this type between ESCWA, AiW and the School of Architecture and Design help ensure that young people are engaged holistically on crucial topics, toward a more equitable and sustainable society.